Find out which product is right for your needs.
Mental Health Medications Kit (Single)
Multiple Category Medication Kit (Multi)
Personalised Wellness Kit
Personalised Wellness (Practitioner Edition)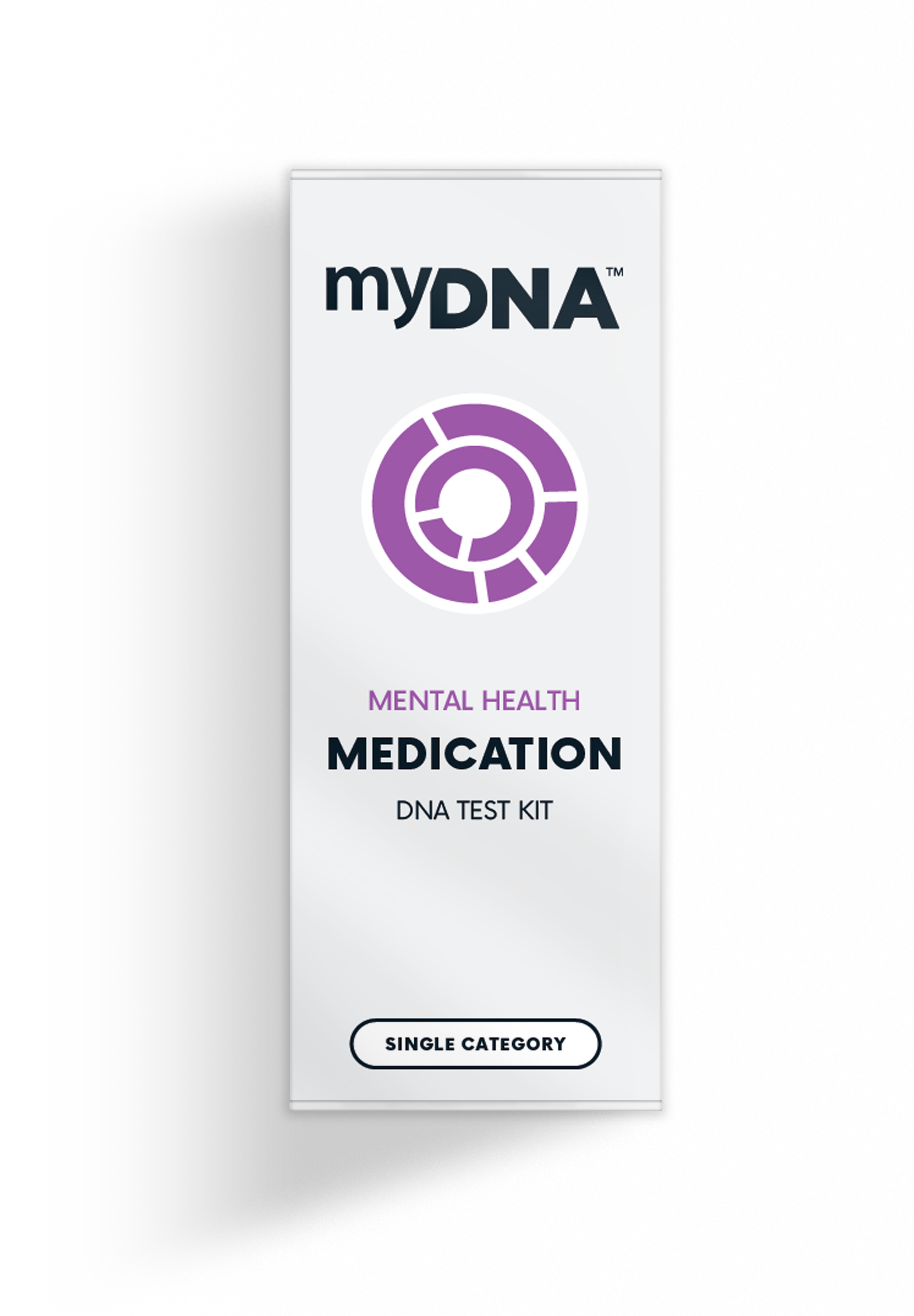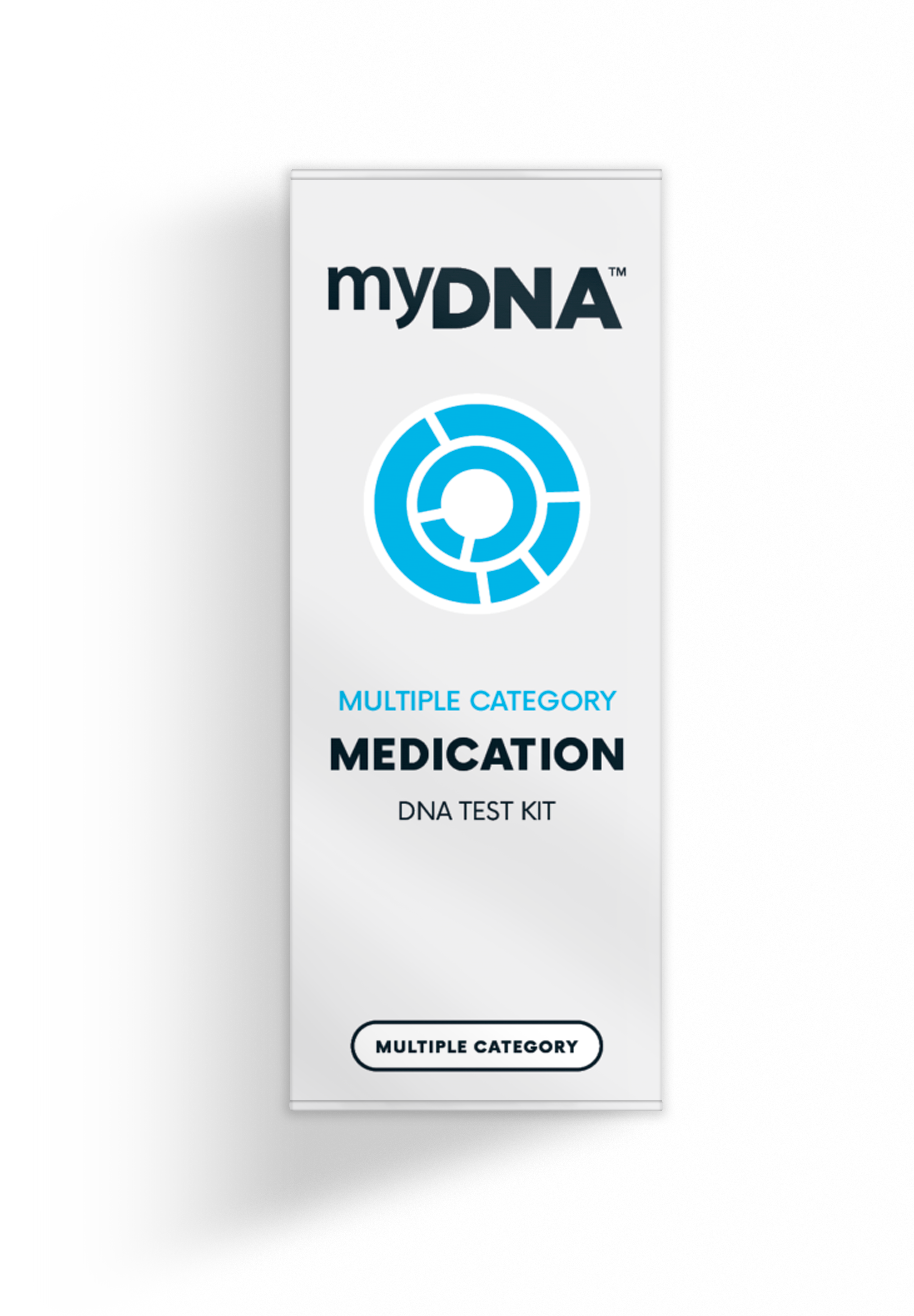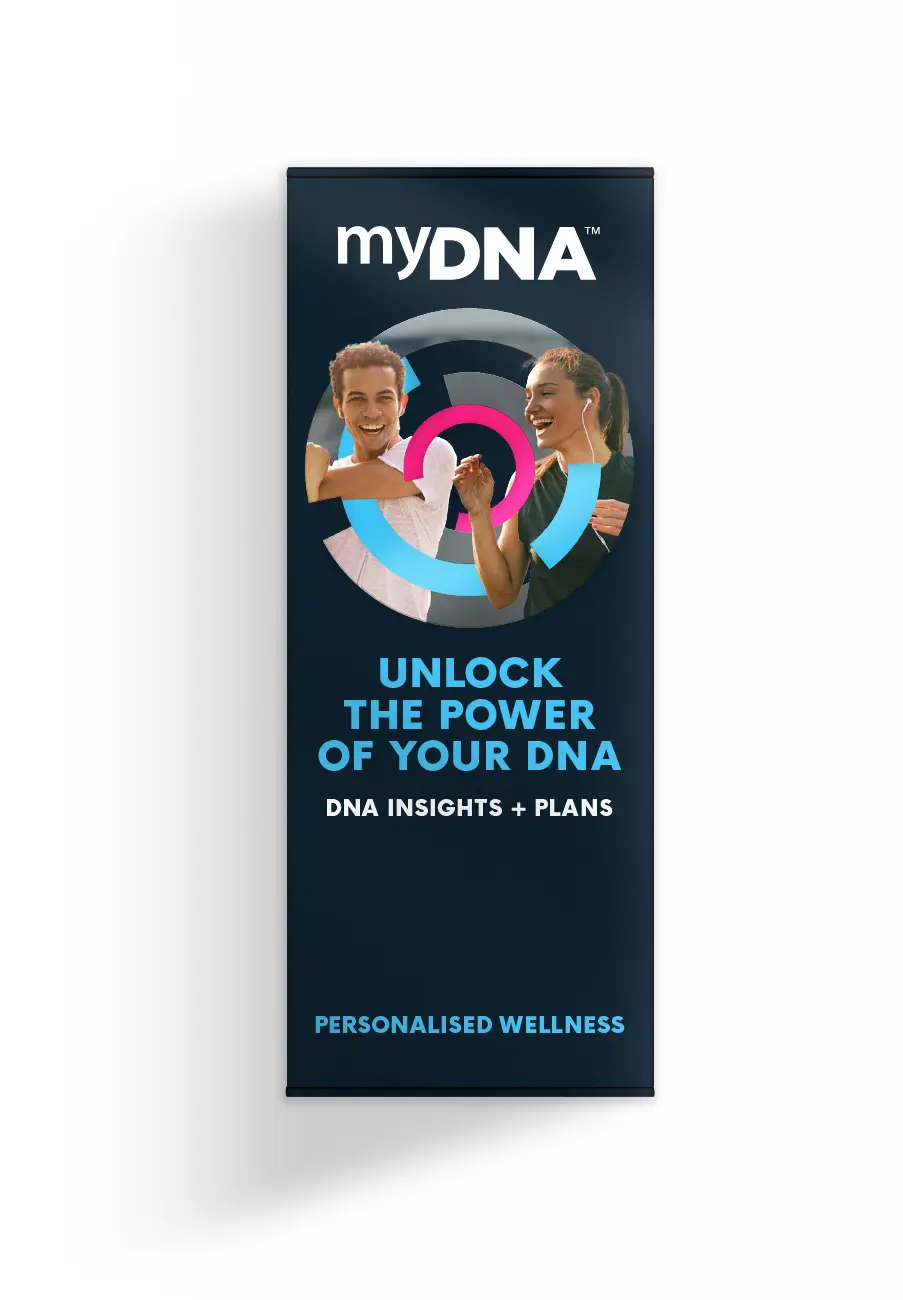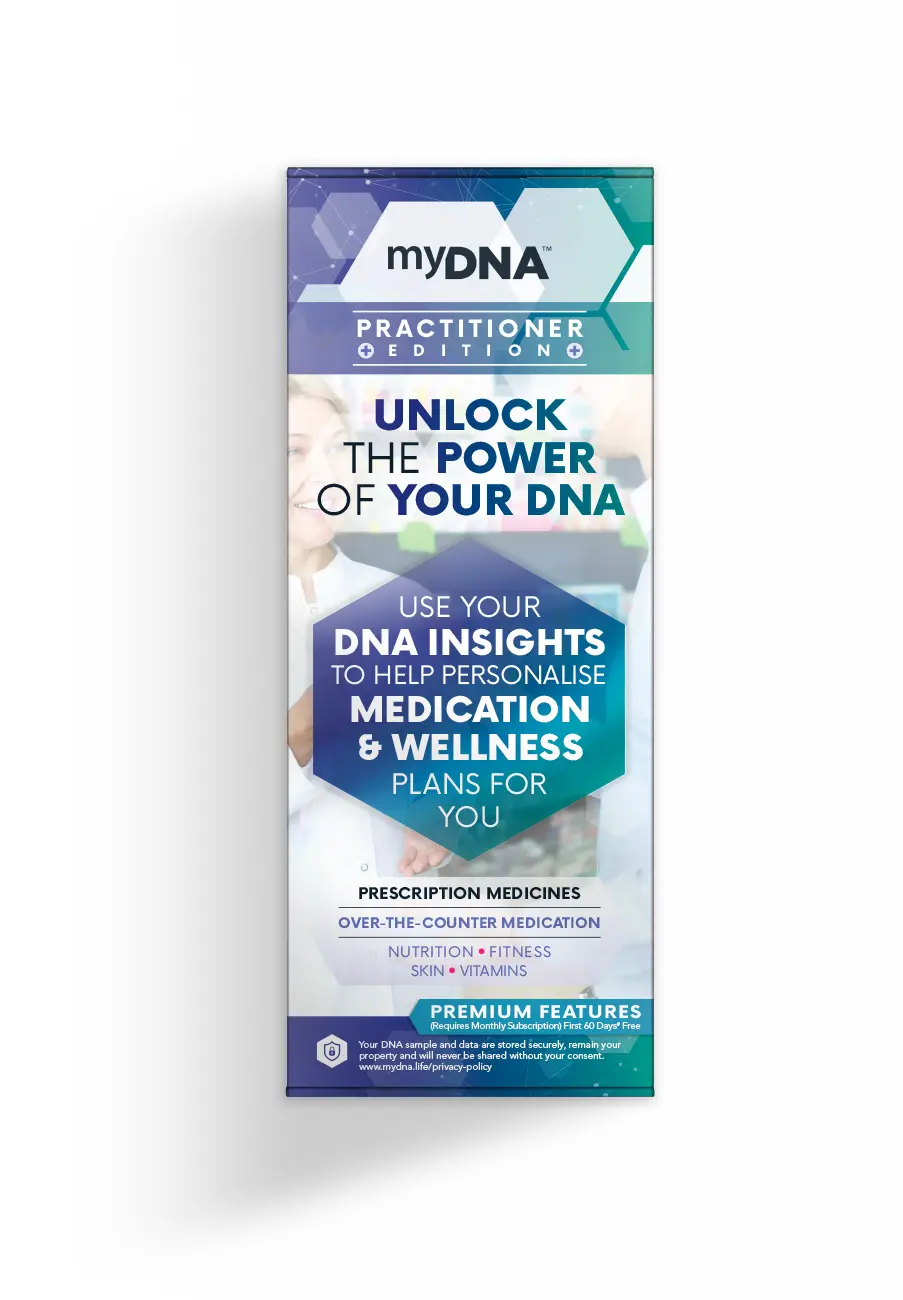 Information Backed by Science
Information You Can Keep for Life
Number of Insight Categories Analysed
Ongoing New Content & Insights
Personalised Plans Based on Your Height/Age/Weight
Personalised Plans Based on Your Goals
Over-the-counter medications insights
Prescription medications insights
Results Sent to Your GP/Practitioner
Personalised Daily Meal Plans & Recipes
Body Size & Weight Regain Insights
Personalised Daily Workouts & Video Guides
Power & Endurance Insights
Caffeine's Effect on Sleep Insights
Caffeine Induction Insights
Caffeine Metabolism Insights
Ongoing Insights Released*
$99.00
DNA Kit & Lab Analysis
* Ongoing insights and plans available as part of a myDNA Premium membership. Any insights you unlock are yours to keep, forever.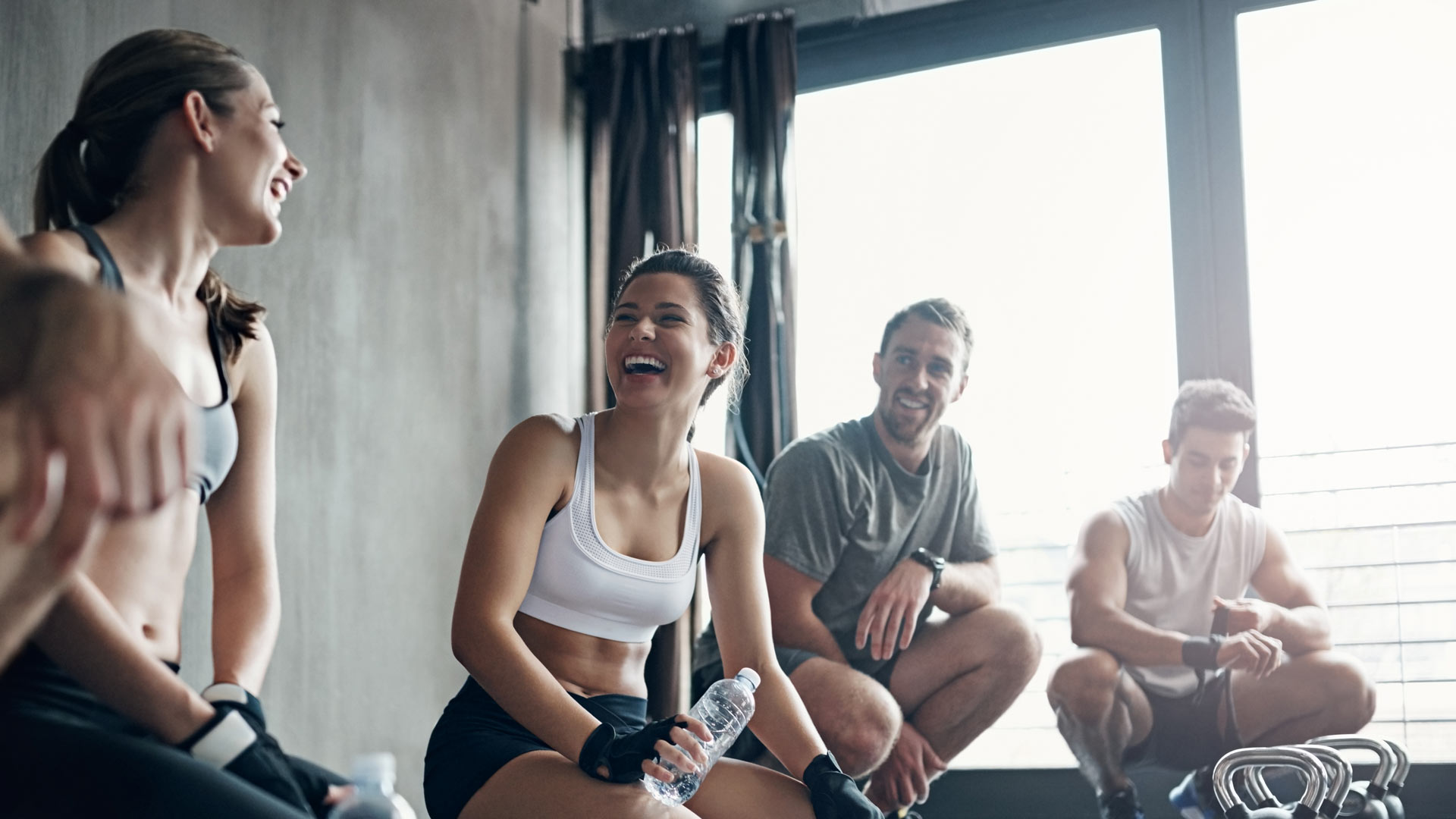 Why choose a myDNA
Personalised Wellness

test kit?
Are you looking to personalise your nutrition, fitness, skincare, and vitamin routines?
With a Personalised Wellness kit you can:
Get insights into how your body is likely to respond to foods, exercises, vitamins, caffeine and more
Learn how to work with your DNA and achieve the best version of yourself
Get on the path to achieving your weight & nutrition goals (lose weight, gain weight, maintain weight)
Get on the path to achieving your fitness goals (build strength, improve cardio, tone up)
Why choose a myDNA
Personalised Medications

Kit?
Are you currently taking or planning on taking medications?
A myDNA Medications test may help to reduce some of the trial-and-error which can occur when being prescribed medications. A myDNA Medications Test Kit may help you and your practitioner:
Gain insight into how your DNA can affect your body's likely response to certain prescription medications
Reach treatment goals sooner with more informed prescribing
Reduce wasted cost and time related to being on "trial-and-error" medications
Reduce the chance and potential severity of side effects
Reduce the chance of taking ineffective medications or doses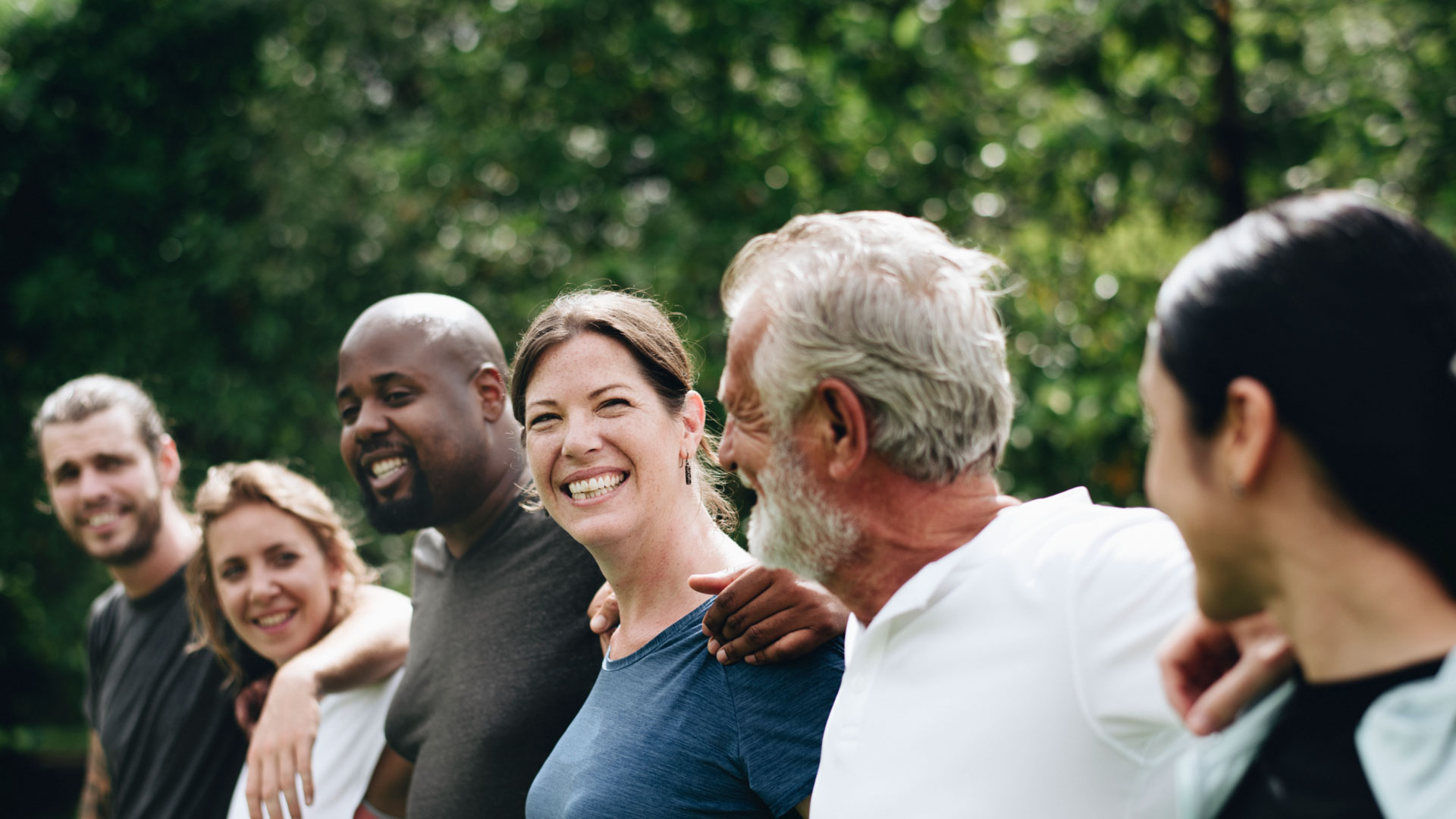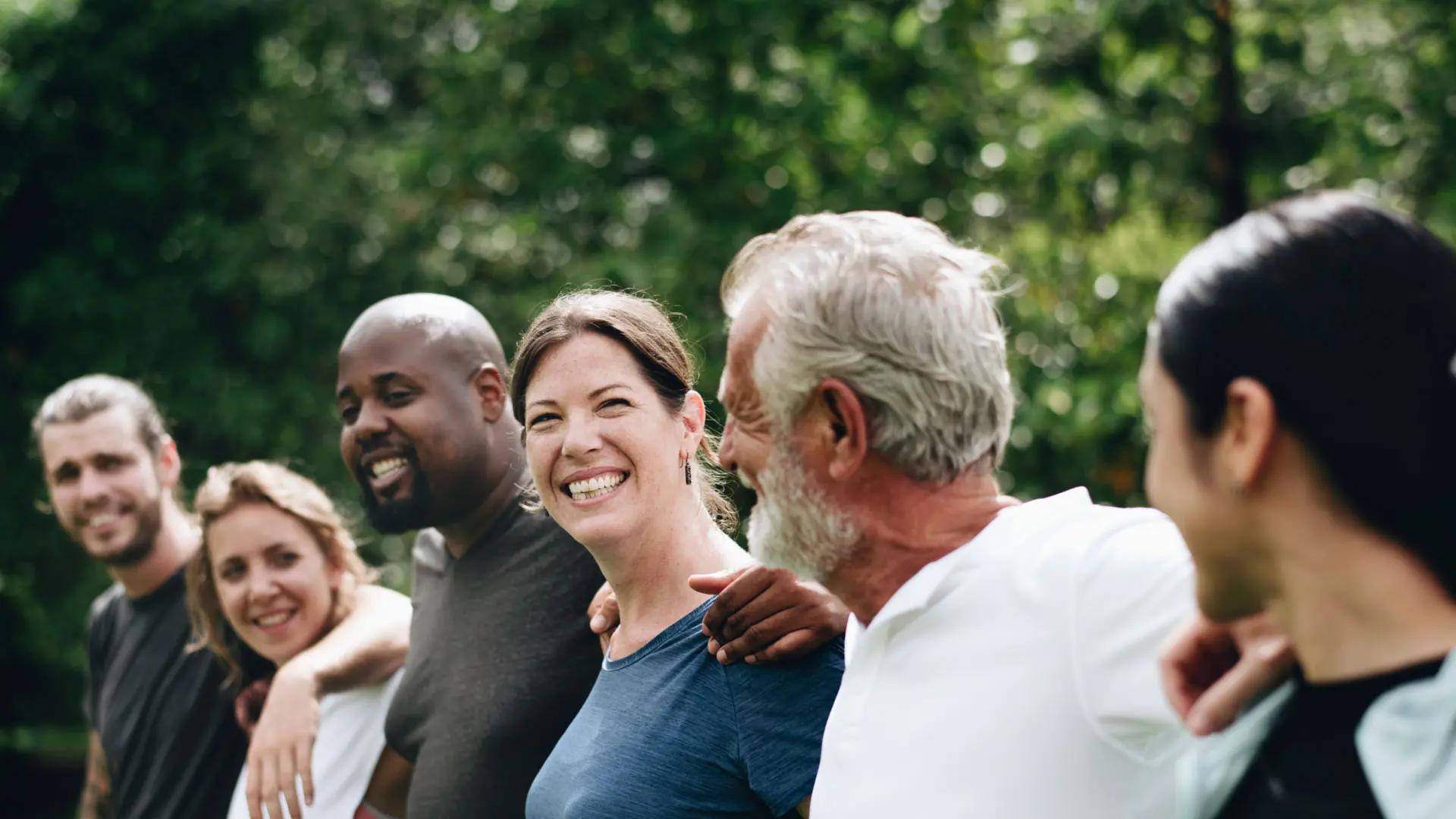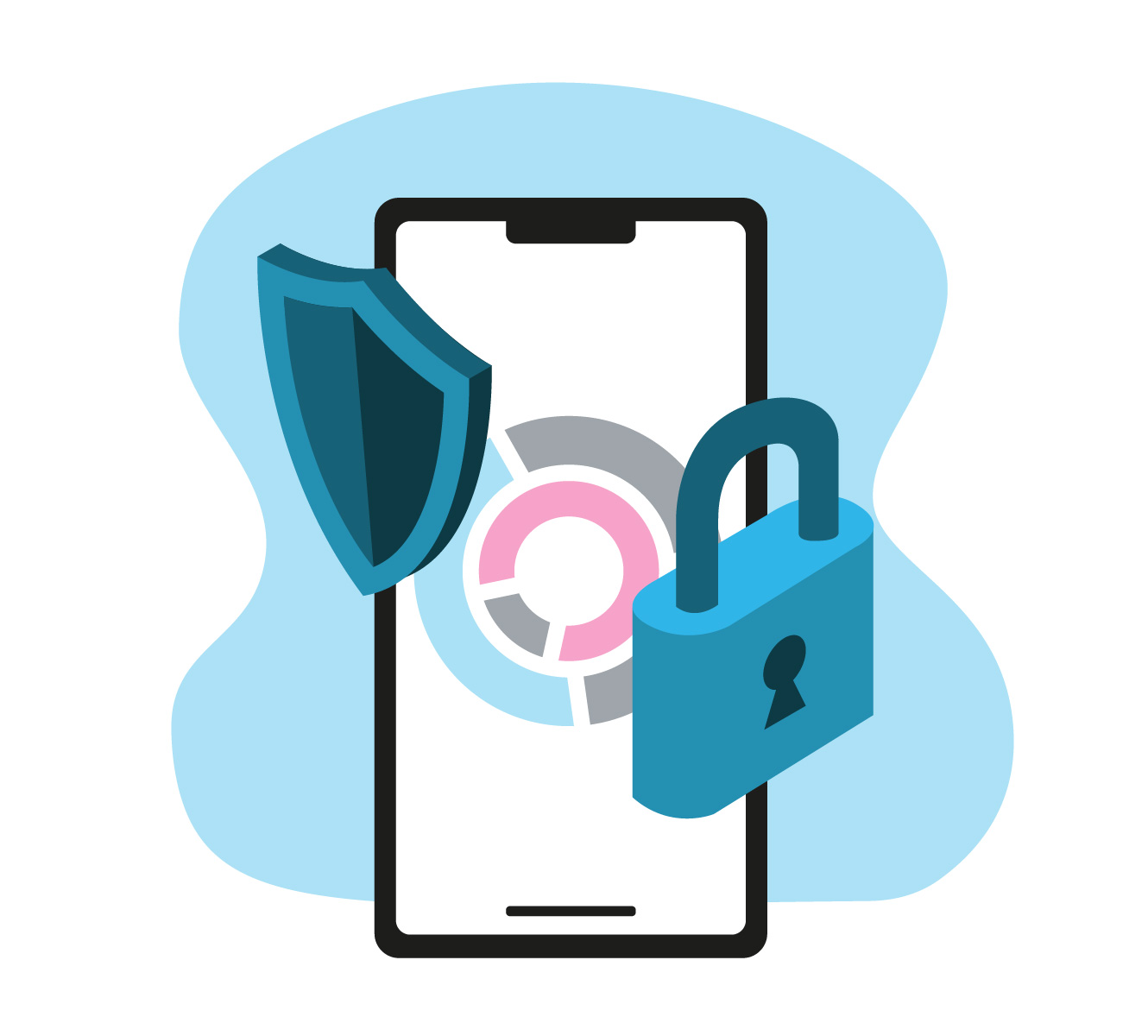 Your
data

, your property.
Your DNA should be yours, and only yours.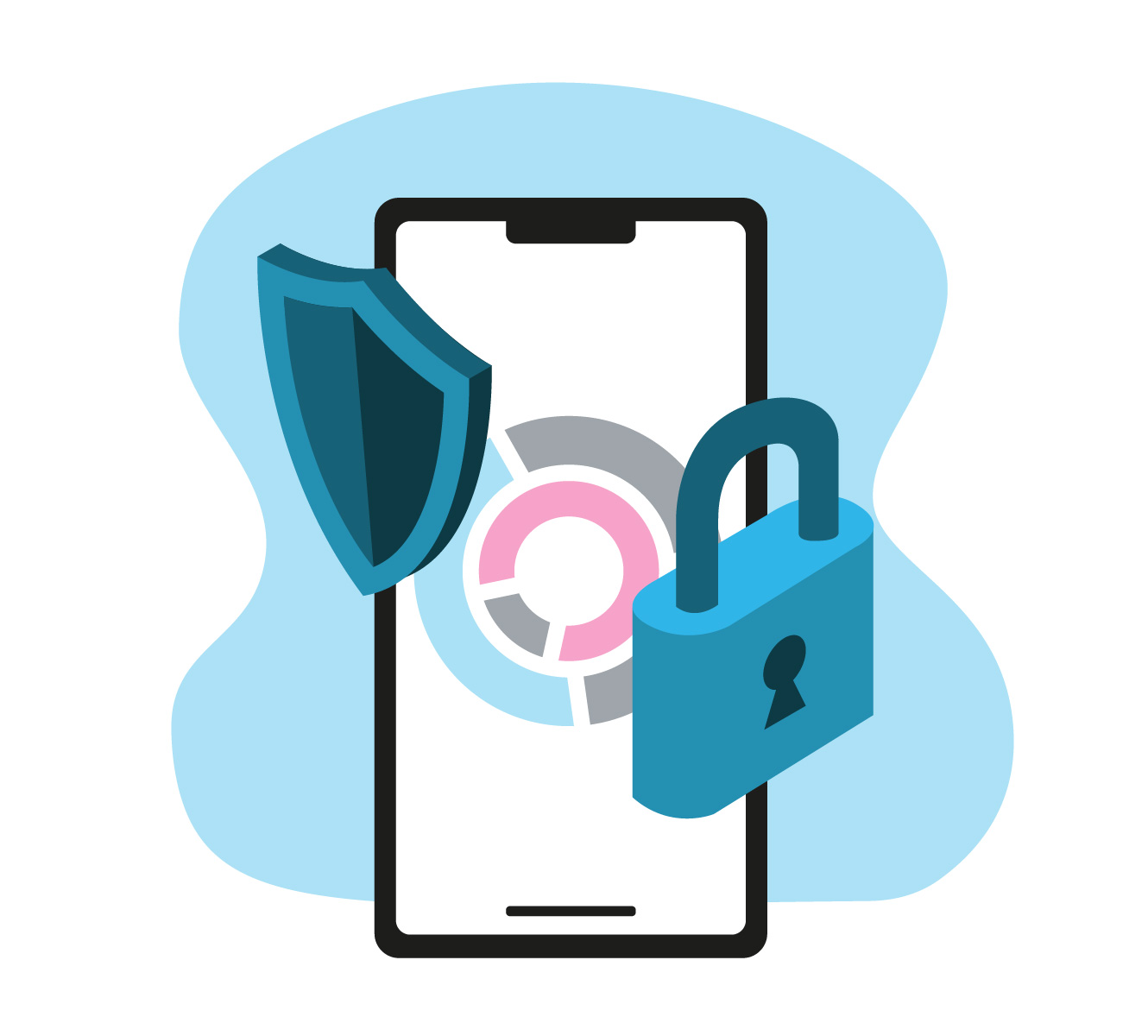 Privacy is our #1 concern. We firmly believe your DNA should remain your property. Your data is stored on secure, encrypted servers, can't be used to identify you, will never be shared with third parties without your consent, and has no bearing on insurance policies or premiums.
For more, check out our privacy policy.
Download our free guide to unlock the secrets of how 18 genes can supercharge your health and get an exclusive discount.
Your privacy is important to us. We promise to keep your email address safe, and will not share it with any third parties.
You can read our Privacy Policy here.