Be your
best self

Optimise your nutrition and fitness
UNLOCK THE SECRETS OF YOUR DNA
We'll reveal insights into your unique self so you can make better choices, take action and make change. Get everything you need to turn your DNA insights into action with myDNA Nutrition & Fitness.
my

DNA NUTRITION & FITNESS
Eight-week fitness plan designed for your genetics and goals, with each exercise clearly explained
Meal plans with dozens of personalised and tasty recipes suited to your DNA, height, weight, and physical activity level
Online tools to turn your DNA insights into action – diary, shopping list and inspirational articles
Take the first step to a better you by understanding your unique self.
Take the first step to a better you by understanding your unique self.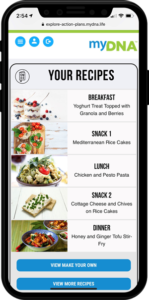 Better understand your unique self
Understand in depth how 18 genes have made you who you are today. Everything will be clearly explained to you and will most likely confirm what you suspected about yourself already, and reveal surprising insights.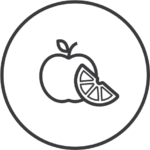 NUTRITION
Seven genes related to how your body processes nutrients help you to make better decisions around food.
FITNESS
Seven genes reveal your genetic fitness potential and how you can become your best self.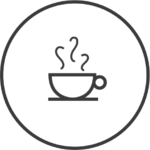 CAFFEINE
Four genes shape how your body processes caffeine and reveal how you can tweak your daily rituals to feel your best.
Turn your insights into action
With myDNA Nutrition & Fitness, you'll have the blueprint to optimal wellbeing to take with you through life. You can be reassured that every action you take is suited to how your body was made, so you know you're not wasting your time.
With your eight-week fitness and meal plan, we've laid it all out for you. You can wake up in the morning and eat a delicious breakfast with the optimal breakdown of macronutrients your body needs to stay full for longer. Hit the gym in your lunch break and follow the workout plan on your phone, feeling good that you're making the most out of your 30-minute workout time. Share a picture with the myDNA community of the delicious dinner you just made following a recipe on your portal because it looks so good. While you're on the couch, track your progress in your online diary and see how close you are to achieving your goals. Then create a shopping list to take with you to the store tomorrow.
With your online toolkit you'll have everything you need to turn your DNA insights into action.
No need to follow fads or stare at the contents of your fridge for inspiration. Get a personalised genetic-led nutrition action plan that eliminates the guesswork from your diet. It's all laid out for you in a daily meal plan with dozens of tasty recipes. You can even design your own custom meals using the information provided.
Work out

the way you were born to
You'll be your best self in no time with a personalised eight-week fitness program complete with instructional pictures and videos. All our programs are designed with your power and endurance response, injury and recovery profiles in mind. You choose your goal, we'll tell you what to do.
If you don't feel rested when you wake up in the morning, it's time to wake up and smell the coffee. Discover how your DNA affects the way your body processes caffeine and what that means for your health and wellness.
Take the first step to a better you by understanding your unique self
Comprehensive nutrition, fitness and caffeine insights
Meal plan and dozens of recipes
Eight-week fitness and meal plan designed to suit your DNA
Online toolkit to get organised, inspired and track your progress
Unfortunately, we not provide specific dietary recommendations for coeliacs, diabetics, pregnant/breastfeeding women or people with any other health conditions. We encourage our customers to take the report to an accredited dietitian for such advice.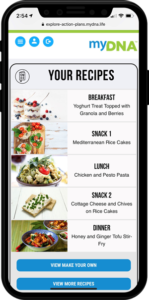 myDNA will interpret and provide a personalised report for the genetic myDNA test requested by you or your healthcare professional only. Your reports and genetic data are your property. Any results generated remain strictly confidential and will not be shared with any third parties without your consent. Privacy and data security protocols are fundamental to the myDNA technology platform.