wake up and smell the coffee
If you don't feel rested when you wake up in the morning, it's time to wake up and smell the coffee. Discover how your body processes your cup of coffee and how you can shake up your caffeine rituals to feel your best.
We analyse four genes for your insights
We clearly explain how your body responds to caffeine so you can establish better habits
Everything is available 24/7 on your secure online portal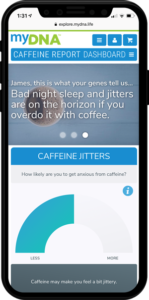 Unlock the
secrets

of your DNA and discover
How fast you metabolise caffeine
How likely you are to get anxious from caffeine
How long you can expect to feel the effects of caffeine
Whether your sleep is likely to be disrupted by caffeine
How long before you go to sleep your last cup of joe should be
Whether you have the ability to metabolise your caffeine faster
Recommendations backed by science
Using science to reveal how coffee affects your body is smart. All of the insights and recommendations myDNA provide to you are based on scientific evidence matched to your genetic type.
Our qualified clinical team of experts is constantly reviewing the most recent scientific literature and only reference international evidence and peer-reviewed published studies with the strongest evidence.
myDNA has also developed an Evidence Rating System that explains the quality of the relevant scientific findings when you get your results, so you can have the confidence to make positive change to your caffeine rituals knowing that it's backed by science.
Our team of scientific experts
Our clinical team includes pharmacologists, molecular and clinical geneticists, researchers, genetic counsellors, nutritionists and dietitians. Between them, we have over 120 years of experience, and a wealth of experience.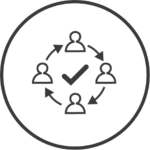 120+
Years of combined experience across our scientific team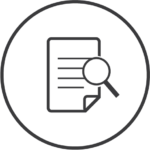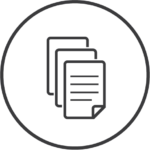 5,000+
Research publications received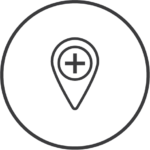 5
myDNA Clinical Studies with leading public hospitals improving care and reducing costs
How to unlock the secrets of your DNA
It couldn't be simpler. Shop online, swab the inside of your cheek then register your DNA sample. You'll then unlock the secrets of your DNA and receive everything you need to turn your DNA insights into action.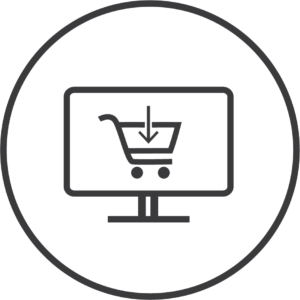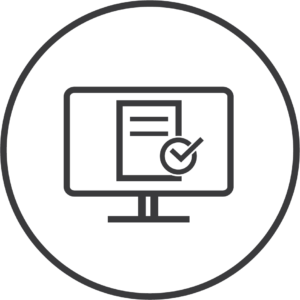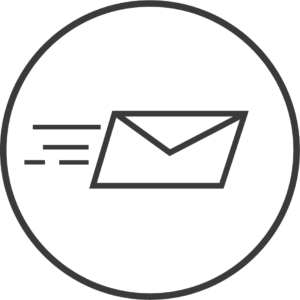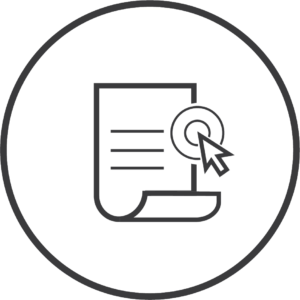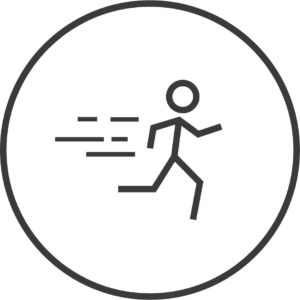 Take the First step to a better you by understanding your unique self
Comprehensive nutrition, fitness and caffeine insights
Meal plan and dozens of personalised recipes
Eight-week fitness program
Online toolkit to get organised, inspired and track your progress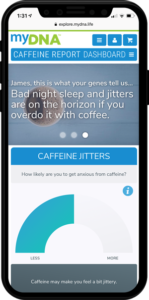 myDNA will interpret and provide a personalised report for the genetic myDNA test requested by you or your healthcare professional only. Your reports and genetic data are your property. Any results generated remain strictly confidential and will not be shared with any third parties without your consent. Privacy and data security protocols are fundamental to the myDNA technology platform.