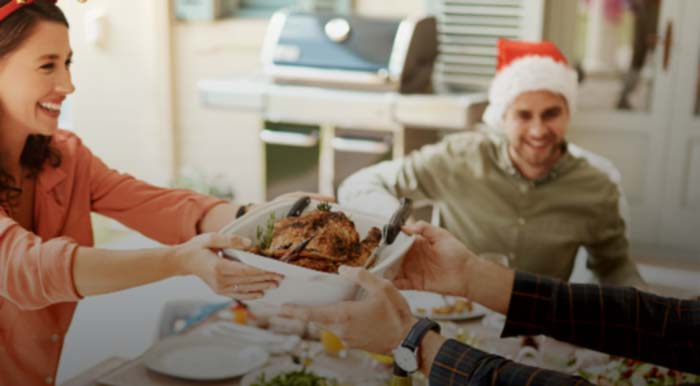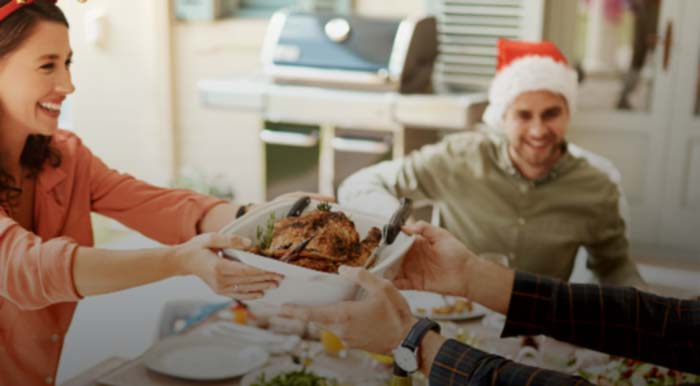 If you live in Australia, or the southern hemisphere, then Summer not only means shorts, BBQs and day trips to the beach. Summer also brings Christmas, end of year festive celebrations, school holidays, New Year's Eve and your inspired New Year's resolutions.
If you're anything like us, you've been motivated by all the good feels that Summer brings, and you also suffer from severe FOMO (Fear Of Missing Out). So that you don't forget about your wellness this festive season, we've come up with five simple steps to smashing your wellness goals.
1. Set your goal
If you haven't already, grab a pen and paper and write down everything you want to achieve. A great guide to setting a crystal-clear goal is to use the SMART goal-setting method. This means, you need to think of a goal that is Simple, Measurable, Aspirational, Realistic and Timely (we'll let you Google the particulars around each of those in your own time).
For example: "My goal is to lose 4kg over 8 weeks by eating better and exercising every day".
You can even set additional, bite-sized behaviour-based goals, like "drink 2L of water every day", "go to bed at 10pm every night", "do 10,000 steps per day", "go to the gym three times this week for 30 minutes" or "add vegetables to at least two meals a day".
2. Make a plan
They say 'a goal without a plan is just a wish', so we now need to work out what it's going to take to achieve your SMART goal. If you're a myDNA Personalised Nutrition & Fitness customer, making a plan is going to be the easiest step, as we've already created your meal and fitness plans!  If you haven't already, you simply need to answer a few questions about yourself then you'll get your personalised plans based on your DNA and customisable to your goals and lifestyle. Log in to your portal and access your personalised plans via your portal "home" page.
When it comes to making sure you plan for good nutrition and fitness to smash your wellness goals during the festive season, here are some things to consider:
Nutrition
Your daily calories should be enough to fuel your body, while aligning to your specific goal (especially if you're looking to lose or maintain weight).
Each meal should have the right balance of macronutrients (Carbohydrates, Protein and Fat) to ensure your body is properly fuelled
Find recipes that are simple to make, from common ingredients, so you can get dinner on the table without a fuss.
Fitness
Find workouts that exploit what you're naturally good at, because you'll find exercise more enjoyable.
Schedule in rest days to ensure you give your body time to recover.
Have a few workouts you can do from home up your sleeve for those times the weather isn't great, or you just don't have time to make it to the gym.
3. Get organised
With just a diary and a little extra time in the kitchen, you'll be in control and kicking goals this festive season!
Meal prep
Meal prepping doesn't have to be an arduous, cook all day, activity. There are some really easy things you can do to make dinner time a sinch! Start with stocking your cupboard and freezer with healthy options, so there's always something nutritious to snack on or whip together when you come home starving. Or, next time you cook your favourite healthy meal you could choose to cook a little extra to throw in the freezer. But if you have the time, batch cooking on the weekend actually is a great way to set yourself up for the week ahead.
Schedule your workouts
Dinner with your bestie is in the diary, so why aren't all your workouts? Exercising when you're busy is always a challenge, but if you schedule in your workouts for the week, you'll be able to carve out some time to sweat, no matter how small.  For example, by assessing your diary, you can plan to wake up earlier on busy days to do a quick HIIT session in your living room before work.
If you have a myDNA fitness plan, you'll get access to workouts you can do at home in your own time.
View this post on Instagram
View this post on Instagram
View this post on Instagram
4. Make clever choices
If you're astute, all your good choices will go a long way to helping you achieve your wellness goals! Here are some tips to help you make clever choices:
Steer clear of the middle aisles at the supermarket. They're the ones filled with (delicious, not nutritious) junk food.
Use technology to your advantage.
Track your steps with your smart watch or phone. It will remind you to take the stairs or take a walk around the block after lunch.
Practice logging your meals – it's amazing what you can learn about your daily meal preferences by logging them and adding up the calories and macronutrients. You'll find you have a pretty good understanding of what changes you need to make to your nutrition after a few weeks too, reducing your need to religiously track
Make some healthy food swaps. Chips for air-popped popcorn, lollies for fruit, soft drink for soda water. These small swaps can make a big difference to your daily calorie count.
Plan ahead if you're going out for dinner. Research the restaurant's menu before you go and find a healthy option on the menu. Or, go easy on your calories earlier on in the week so you can splurge a little at your dinner or party.
Use your DNA insights to inform your choices. If you know you have the "appetite gene" then choose high-protein foods to keep you fuller for longer. If you know your muscles need more time for recovery, ensure you stretch and rest adequately. This will make things easier (and hopefully enjoyable!) and you'll achieve your SMART goal faster.
5. Measure and track
You've already set a SMART goal so it will be easy for you to measure and track your progress. Do this on a weekly basis and remember – often results (in particular weight loss) aren't linear, so don't be disheartened if you appear to go backwards in any given week; the most important thing is to keep following your plan.
Also keep a close eye on the other metrics relating to your smaller goals such as energy levels, waistline measurements, difficulty of your workouts, steps etc.
Enjoy your festive season and be merry!
At the end of the day, we urge you to have fun and relax this festive season. There are going to be times where you'll need to forgo your plans, and that's ok!  Sharing food with family and friends is one of life's simple pleasures, and it's so important to be connected to your community. Follow these five steps and you'll make long-lasting changes to your routine and behaviour that will no doubt set you up for success, give you the freedom to be flexible, and help you smash your goals this festive season and into 2020.
Good luck and enjoy!