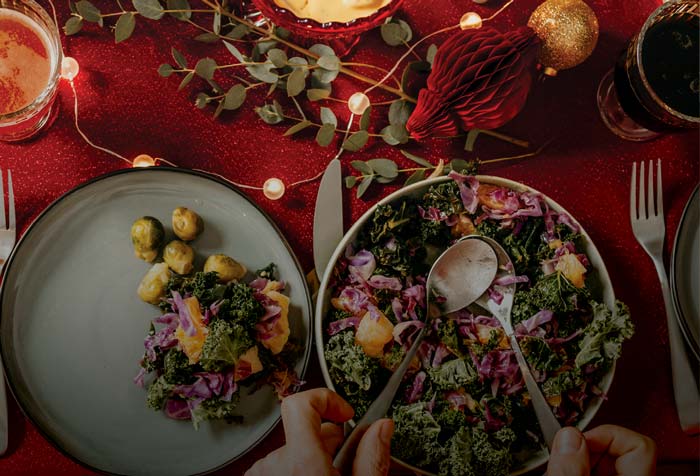 Don't feel bad for indulging this festive season. It's a time to celebrate, and rightfully so, but it doesn't mean you have to throw out your wellness regime at the same time. It's something we know a lot of people start to ponder at this time of year so we asked myDNA Fitness Expert and Personal Trainer, Jordan Bender, about his tips on how to counter the guilt caused by those extra holiday calories by formulating a plan to stay on top of things.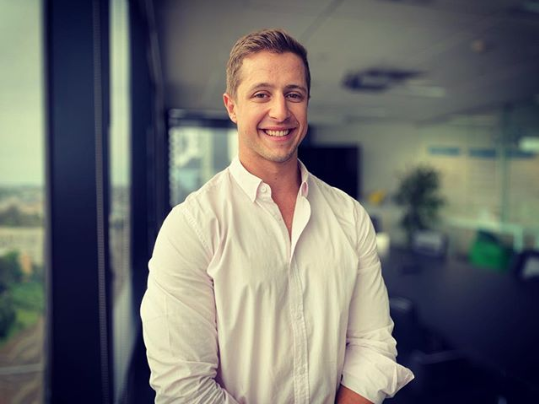 Festive season tips from myDNA's in-house Personal Trainer
There's a common feeling among my clients as the silly season rolls around – the guilt they feel from skipping a session, breaking their nutrition plan or turning up to morning training after having that extra glass of wine (or two) the night before. It would be very easy to punish them for this, or rub it in, but I instead reassure them with the truth – one (or two) indiscretions won't throw them off course. After all, in most cases, they've earned it!
Why have they earned it? There are three rules I try to reinforce throughout the year which can be extremely helpful as the festive season ramps up. Three rules that I'm happy to share with all myDNA customers.
Balancing calories and preparing for extra calorie intake
The first rule is to balance and prepare if you are expecting a splurge to happen.
To do this, it's important to understand that weekly energy expenditure is far more important than our daily energy expenditure. For example, if you eat 2000 calories a day and your big Christmas lunch could come in at 50% of this, then in the days leading up you could drop your daily calorie intake by 100-200 to allow your lunch to be enjoyed to the fullest and guilt free! And there's no harm in increasing your energy output as well!
Keeping hunger at bay and resisting your urges
The second rule revolves around keeping your hunger at bay and resisting our urges.
Get ahead of your "HANGRY" self by preparing some healthy, high protein meals and snacks that you can put in your fridge/freezer. Protein keeps you fuller for longer and is the macronutrient that is the best at doing so. Depending on your FTO gene variant you could be at risk of having increased craving, so protein is even more important for you to keep those cravings away. Regardless, if you're going to a party or a celebration remember to have your high protein meal or snack before, this will help save you grazing all night and keep your hunger satisfied for longer.
Part two of being smart with your Hangry self comes when shopping. Ever heard the saying "don't go to the supermarket hungry"? This is a fantastic piece of advice that can prevent you eating your way from aisle to aisle and all the way to the counter, while also saving your bank balance! Going into situations hungry (or dehydrated) will often lead to losing self-control and making poor decisions that can cause unnecessary eating or drinking.
Maintain a routine
The third and final rule is to maintain some form of routine, while keeping things achievable.
No one said it was going to be easy to start or maintain a routine around this time of the year. But if you are, it's good to know that you're only ever one exercise session and one healthy meal away from being back on track.  Routine is critical to any health outcomes, whether it's nutrition, fitness, mindfulness or sleep. Sticking to a routine is about maintaining momentum, in saying this you should never beat yourself up over missing a day at the gym or having a splurge on some foods. The idea is to try and be realistic in your approach. If you slip up, it's better to accept it, enjoy, but then to just get back on track. Feeling guilty only brings the momentum down and introduces negativity. Nutrition should be the celebration of taste and exercise the celebration of movement.
You could say that good health can be seen like that of your banking. Deposits are good nutrition, hydration, sleep, training and exercise, meditation, social interactions with friends. Then withdrawals being the poor food, alcohol, late nights, poor sleep and too much caffeine. All in all, try and look at your annual "balance" and see the big picture. It is ok to enjoy this period and there is no need to feel the guilt. But to be mindful that your deposits should far outnumber your withdrawals.