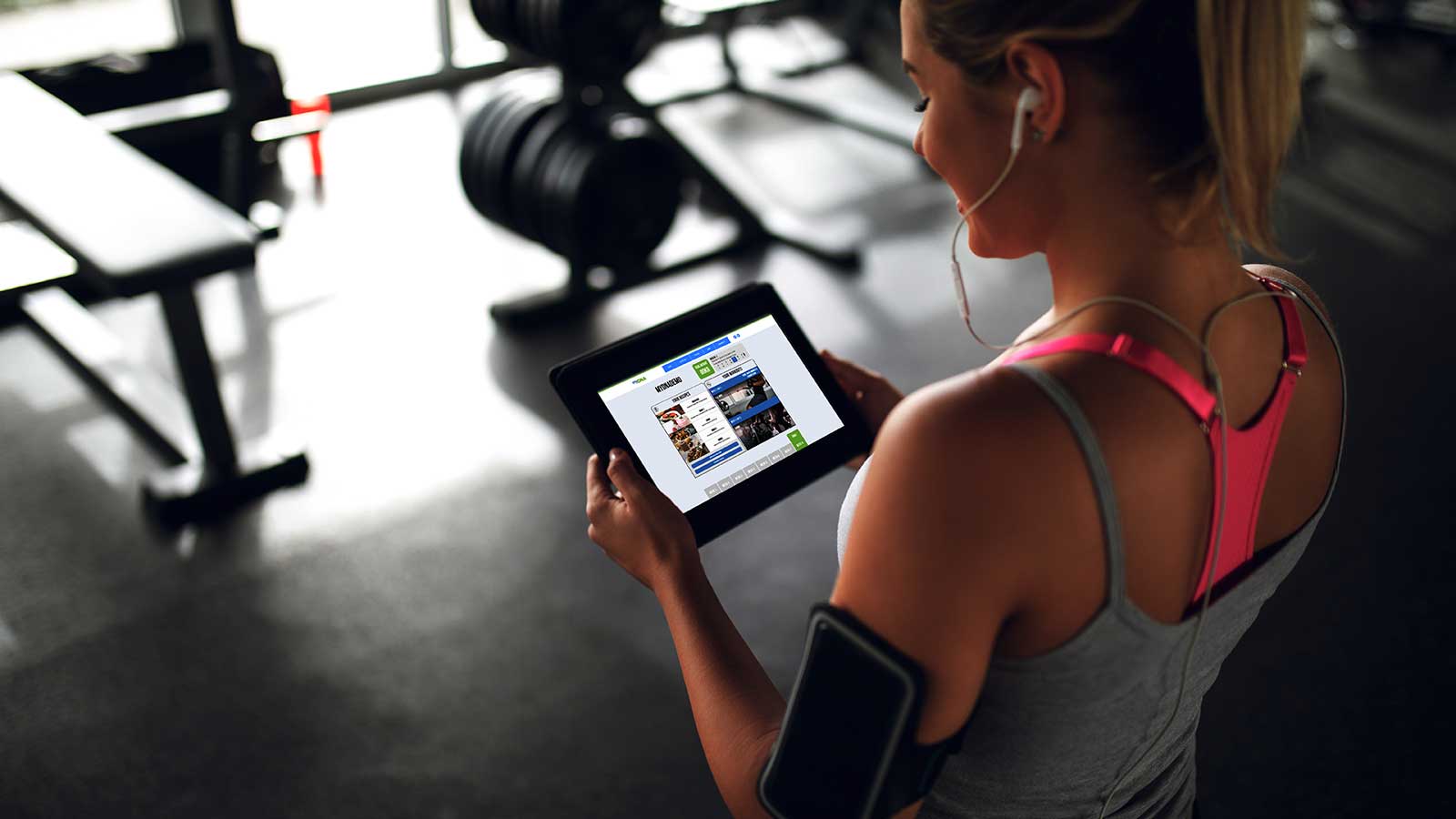 If you've logged into your myDNA portal lately, you would have noticed some fun new insights and improvements to how your information is presented. We don't like to toot our own horn, but we think it looks pretty schmick and hope you do too!
We did it because we want our customers to get the most out of their insights!
All the information that you had before is still there. We've just enhanced and reorganized it to make it easier (and hopefully more enjoyable!) for you to turn your DNA insights into action.
Enhancements that will help you turn your insights into action
Depending on which test you've done with us, you'll find new insights and recommendations that can help you make big and small changes to your life, to live a more personalized, DNA-led lifestyle.
Nutrition guide for the "big-picture" people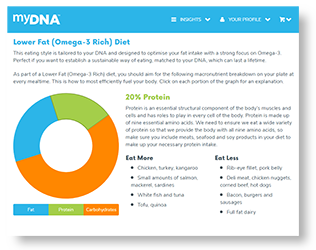 If you're not into measuring cups and kitchen scales, we've got you covered. You now have a fun, interactive chart based on your DNA, with a rough rule-of-thumb breakdown of the macronutrients that should be on your plate at mealtimes.
Didn't know that fruit and veg are classified as carbs? Better Log in to your portal if you have Nutrition results and check out your new chart, plus heaps of new info to digest.
Optimal training guide to train to your strengths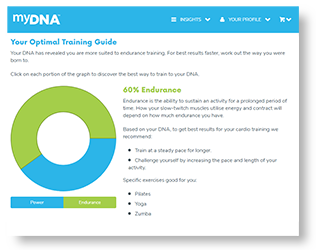 Aiming to get a medal at the next powerlifting meet (while also looking fine in your powerlifting suit)? Your genes reveal how your muscles naturally operate and recover.
If you have Fitness DNA results on your portal, we've put all of this in another handy interactive chart with some talking points to take to the gym. Your chart will show how well your muscles are suited to powerlifting or running a marathon. Either way, your optimal training guide will let you know what it's going to take to achieve your goals, whatever they may be.
Have you noticed the fitness & meal plans?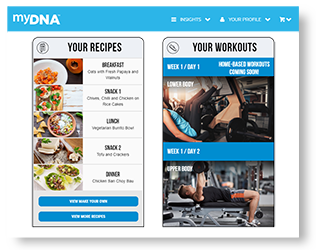 If you've bought a myDNA Nutrition & Fitness test kit, you have the ultimate solution to leading a DNA-led life. When used hand-in-hand, your fitness and meal plans will help you achieve your goals, because they're designed around the way your body processes diet and exercise.
We've taken all the mind-bending thinking away and laid out a range of recipes catered to your DNA, eight weeks of workouts and all the tools you need to turn your DNA insights into action. Dust off the measuring cups, kitchen scales and barbells!
Food guide to fulfill your likely vitamin needs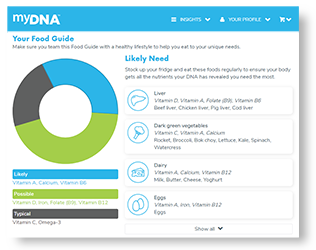 If you've purchased a Vitamins test kit, you'll see a new-look food guide in a, you guessed it, nifty interactive chart! Using this tool, you'll be able to prioritize your food choices to feel your very best in no time.
You deserve a great night's sleep. If you have Caffeine results on your portal check out your new caffeine clock. It uses your DNA results to show you what time you should refrain from switching the kettle on before it starts affecting the quality of your Zs at night.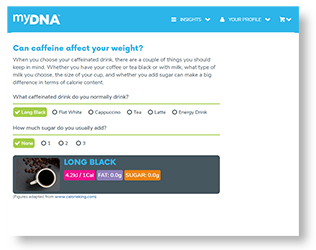 We know how much you love the Caffeine Calculator, so wouldn't dare remove it from your portal! You'll still be able to find out how many calories and how much caffeine is in your beloved beverages.
Stimulated by the science? Feel free to dive deeper!

Even though we've distilled your DNA results into the most easy-to-digest format, all the science behind the insights is still there to do a deeper dive. Read everything under "Recommendations backed by science" under your DNA results.
We're passionate about helping our customers become their best selves. Now you've got some new insights to discover and tools to help you get there. Login and enjoy!