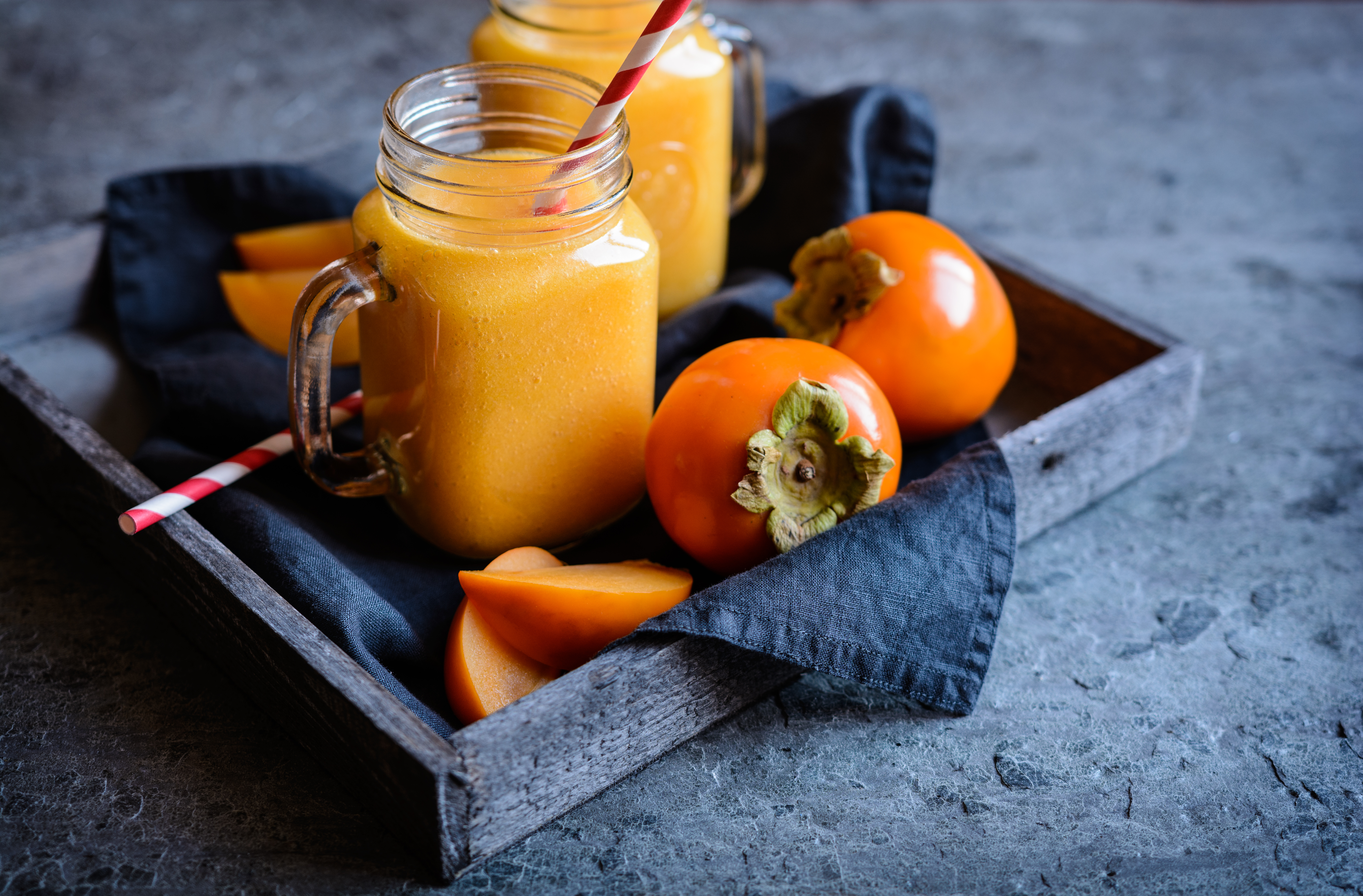 If you're taking a multi-vitamin to keep fighting fit, to get you through winter or just a busy period in your life, there's a chance you could be loading up on vitamins and minerals that you don't actually need.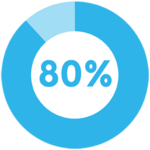 80% of Aussies say they are proactive in managing their personal health and wellbeing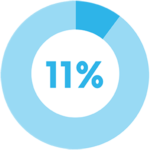 11% of Aussies spend more than $100 a month on vitamins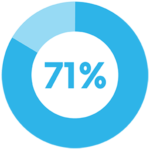 71% of Aussies are taking vitamins without professional advice
It's time to start living a more personalized life and stop flushing your hard-earned cash (and vitamins!) down the toilet. Here's how:
In Biology class, we learnt that the DNA we inherited from our parents determines our physical traits like eye color, height and other physical traits. Over the past decade though, nutrigenomics, or the study of how nutrition interacts with our genes, has produced a plethora of research into how our DNA drives a whole lot more than just our appearance.
What does this mean? For starters, we can now personalize our nutrition plans and fitness regimens based on our DNA results to be more efficient and effective. And now you can use your DNA to understand your body's vitamin needs. Because your DNA is unique, so your vitamin choices should be to.
Introducing myDNA's Personalised Vitamins kit
This DNA test kit will give you a range of DNA insights to help you understand your unique micronutrient (vitamins and minerals) needs, helping you make better choices about what you eat, and which supplements you might need, so you can feel your best every day.
Let us unpack this for you.
A myDNA Vitamins test will explain how your unique body might store and process nine key micronutrients – Vitamin A, B6, B12, C, D, Folate (B9), Calcium, Iron and Omega-3 – highlighting only those that your body needs the most, based on your DNA. Simply send in your cheek swab and a few weeks later you'll receive your personalized DNA Insights and Recommendations.
For example, this person's results have revealed their NBPF3 gene variation might process Vitamin B6 too quickly, which means their body won't have time to utilize it fully.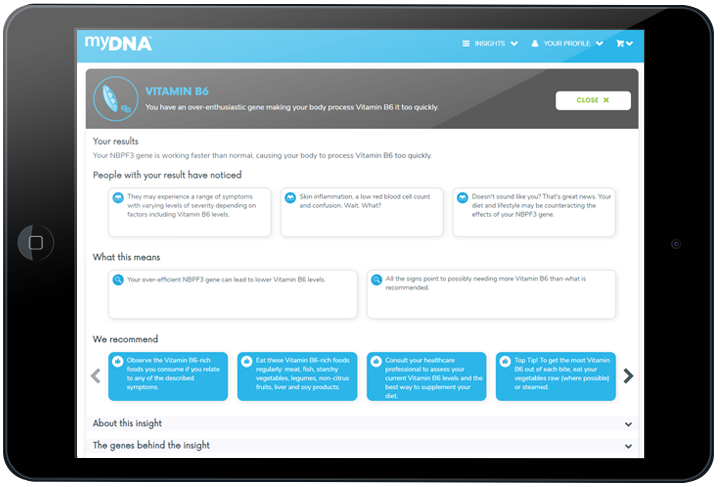 To take action against this result, they've received a food guide which identifies B6-rich foods to add to their diet.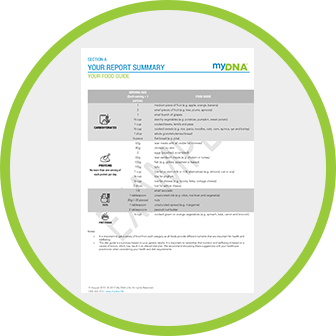 Your DNA can help you feel your best
If you're curious about how your body processes micronutrients, how your lifestyle might impact your micronutrient needs, how to mitigate potential risks related to low vitamin and mineral levels and what to do to maintain optimal levels, you will love myDNA Personalized Vitamins. For as little as $69, you'll be living a personalized life and feeling your best in no time.
If you're an existing myDNA customer, this will be available as an upgrade via your myDNA portal, so log in and check it out.