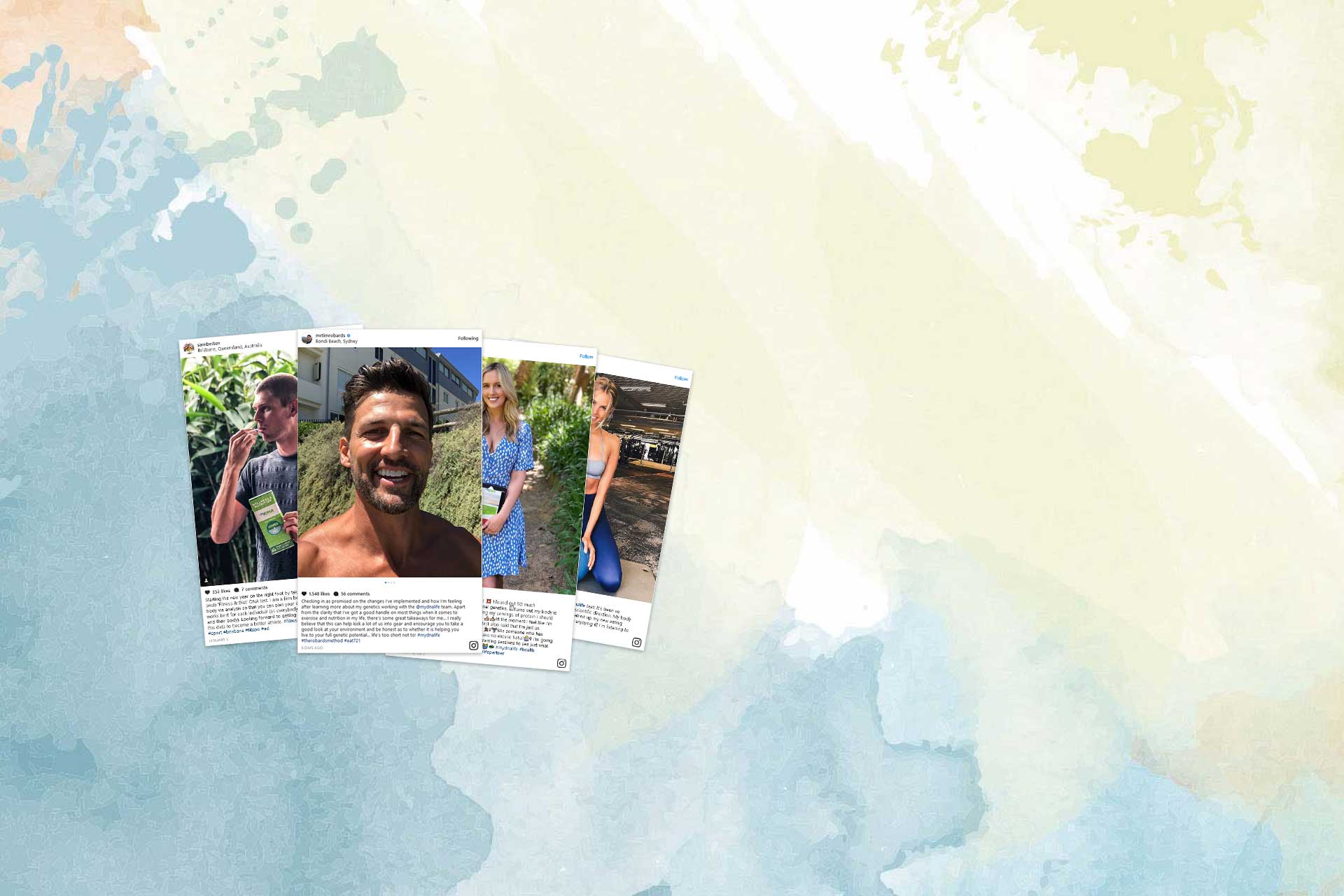 MyDNA has been getting noticed by leading figures in the Fitness and Wellness area. Word is spreading like wildfire…
Fitness and Wellness guru Tim Robards shared his results and how genetic information can help you reach your full potential.
He discovered in his Diet Report that he had a reduced ability to burn fat and that he's less likely to feel full and more likely to overeat. This knowledge had inspired him to be more consistent with his eating habits and to eat more nutrient dense food.
Tim reflected, "For me there's power in knowing genetically where you are at and then knowing that you have the power with your environment to ramp it up or ramp or down."
The fitness expert said that he had already worked out that his body was more suited to power and strength training than endurance. The main revelation for Tim was his increased injury risk.
"This is something that I have denied in myself. I have had plenty of injuries. Knowing that [I have an increased risk] has really made me say this is 100% something I need to do, I need to warm up every time, and it needs to be a good warm up."
I really believe that this can help kick a lot of us into gear and encourage you to take a good look at your environment and be honest as to whether it is helping you live to your full genetic potential… life's too short not to!
Model and Foodie Natalie Roser shared her experience of eating a low fat Omega-3 rich diet.
"I've paired up my new eating plan with #mydnalife and I'm really enjoying it! I'm listening to my body better than ever before."
The positive body image advocate Fiona Falkiner found out that power training and HIIT training should suit her best, based on her genetics.
"I love this type of training and can feel even better when I'm doing it now, knowing that is perfect for me."
Meanwhile 'Plus Size Model' and presenter Jess King had a huge smile on her face.
"She was also happy to learn that "after avoiding cardio for most of my life, it's pretty cool to know that my body is more than capable of it (in fact pretty suited to it!)."
She learnt that her aerobic fitness is naturally high and can be improved with training.
She also learnt from her Nutrition Report that her body is better suited to a higher protein diet to help her feel fuller for longer.
And Australian Professional Triathlete Sam Betten has also just submitted his swab for analysis. We'll let you know what learnings he shares from his results, or follow him on Instagram to be the first to find out.