How 5 myDNA members saw major health improvements after completing their 8 week challenge
I was in great shape beforehand and now I feel even better…
I can easily continue to stick with my plan because I know I'm going to have optimal health eating like this.
My results after 8 weeks have blown out my expectations. I've lost a heap of body fat and reduced my body fat percentage. I could not be happier. I'm definitely going to do another 8 weeks.
Before I was going to the gym, doing more than an hour of workouts lifting heavy weights but not getting any results. But with the myDNA program I now go to the gym 30 – 45 minutes and I get better results with it. So fantastic!
In my meal plan I was recommended to increase carbs. I'm not going to lie, I felt nervous about it, but I feel more confident knowing that it's my genetic makeup and it's suited to my body.
I loved the science behind it. You know that there's good research to show that this is going to work and it's going to be best for me.
Member

reviews

Verified reviews from our members on Trustpilot, one of the world's most trusted sources of customer reviews.

I love being able to see my genetic build-up and all the information on diet and fitness has been incredibly helpful. I thought this test would just give me one-off results but I've been pleasantly surprised with an abundance of follow-up emails with new information and results. 100% recommend.

"This service is brilliant."
My doctor suggested this when I tried numerous SSRIs to see which ones would be best suited to my body. I was able to understand insights into how my body reacts to medication and that helped me avoid medication that I may have a bad reaction to. I also purchased the other nutrition and exercise test. 100% recommend.

"Highly recommend giving myDNA a go!"
This is a great programme which would benefit anyone no matter what your goals are. myDNA really helped me understand what is unique about me and how best to use this information to utilize the tools included in the app (meal and workout plans) to reach my goals. Highly recommend to anyone wanting to make sensible changes for the longer term.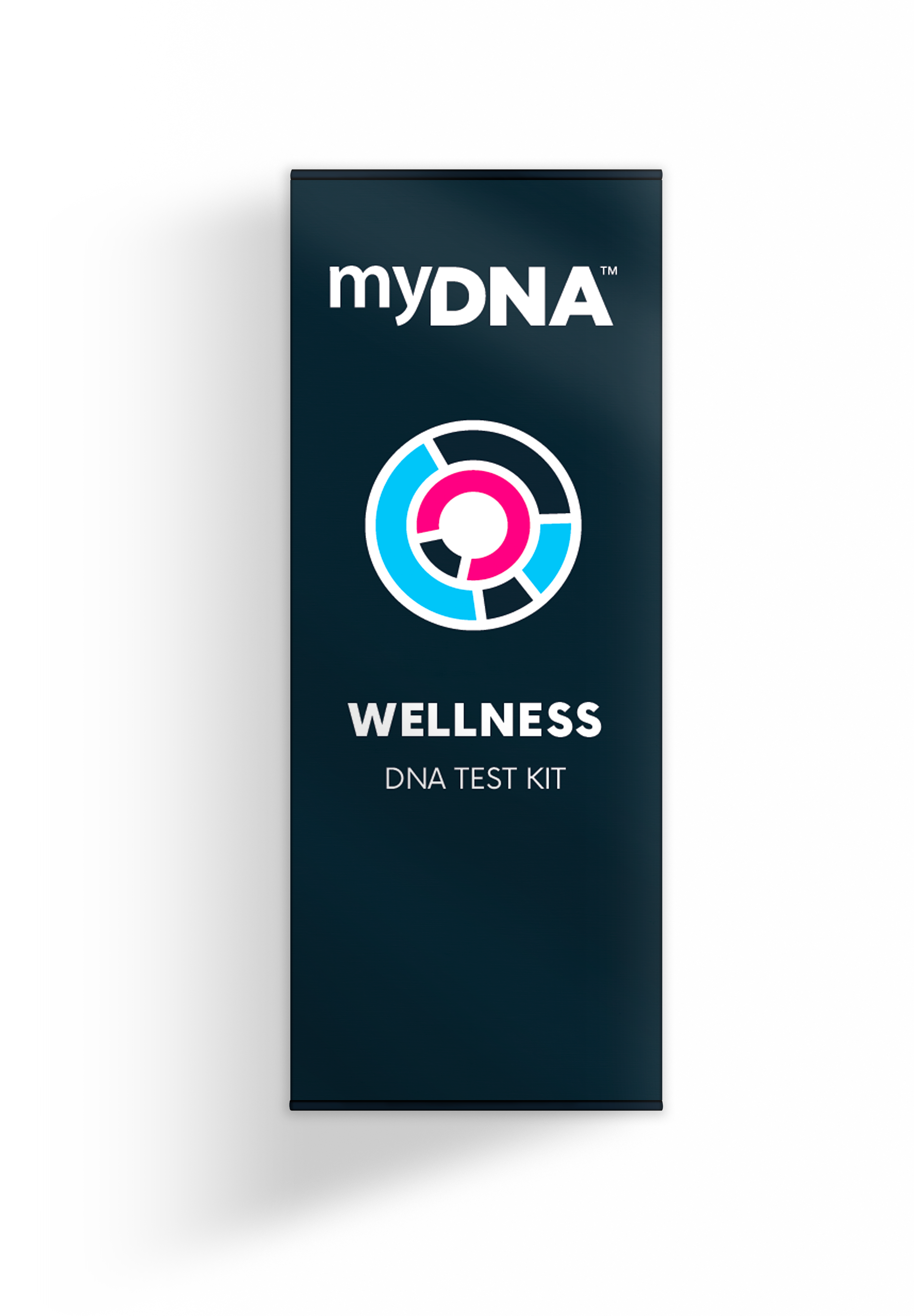 Personalised
Wellness

Test Kit
Personalise your daily routine and achieve your goals. Discover DNA Diet & Nutrition, Fitness, Sleep, Vitamin insights and more.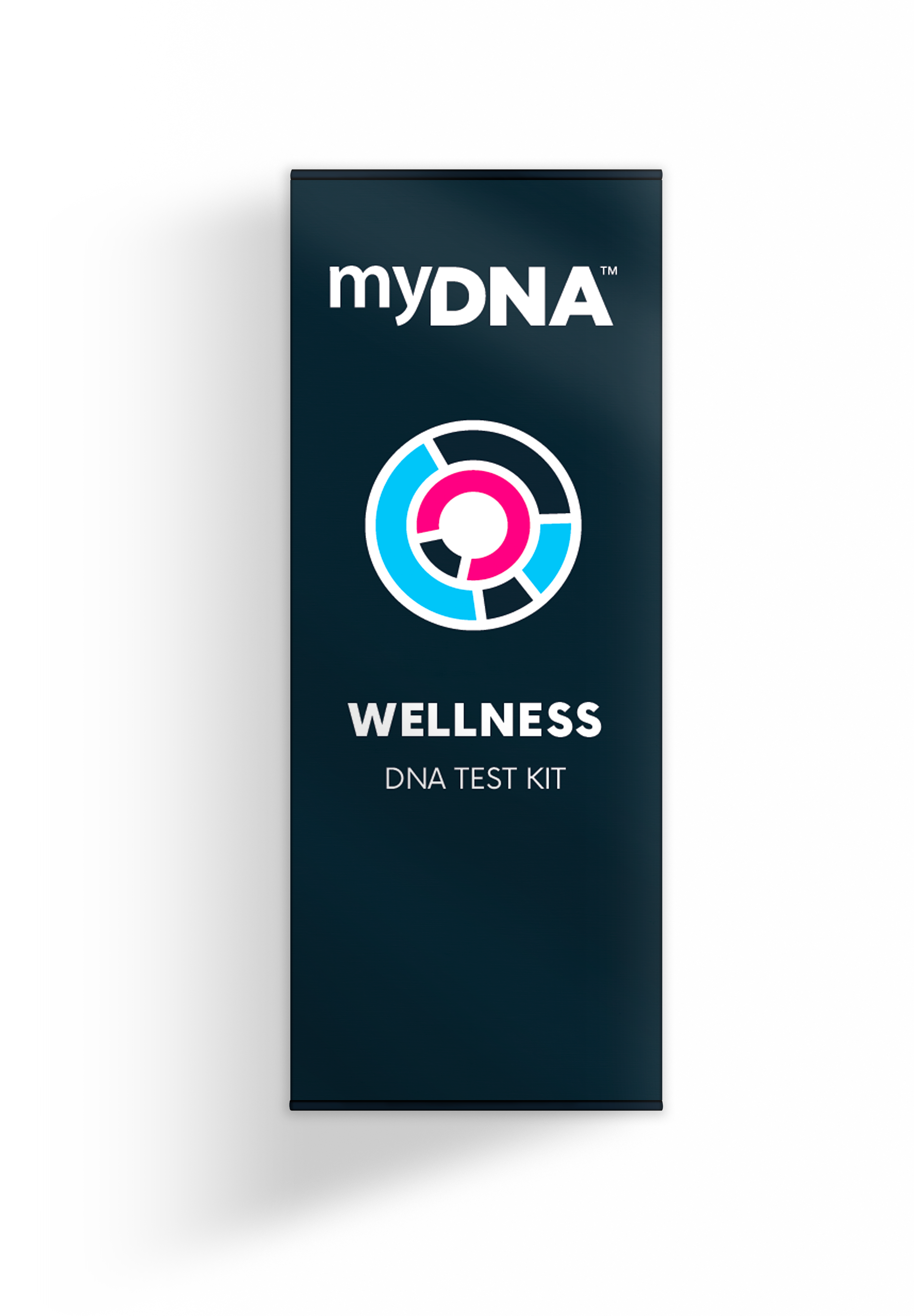 Our most comprehensive test ever.
Personalise your daily routine with 30+ DNA insights covering fat burning, training styles, injury prevention, caffeine & sleep, B vitamins, heart health, weight regain, bone health + more.
Personalised
Medications

Stories

"Wish I did this 3 years earlier."
Wish I did this 3 years earlier. I could have saved myself the trial and error of 13/20 medications that I was tested for which it turns out my body doesn't metabolise. So glad I didn't have to waste any more time. Highly recommend to all!
Laura, Trustpilot Review
Powerful
Personalisation
See how nutritionists and trainers are using personalised insights and plans to supercharge their routines
My big thing is that information is power, and there's nothing more powerful than the information we get from myDNA.
Luke Milton, USA's #1 Celebrity Trainer
Ready to unlock the
power

of your DNA?
Discover health & wellness your way with your own myDNA Personalised Wellness kit.
$99.00
Buy once and keep your insights for life.
Sign up and receive a free guide on how 18 genes can supercharge your nutrition & fitness.
Your privacy is important to us. We promise to keep your email address safe, and will not share it with any third parties.
You can read our Privacy Policy here.