THE WAY YOU MANAGE YOUR HEALTH
SHOULD BE AS
UNIQUE

AS YOUR DNA

Evidence-based insights and plans personalised to your DNA and designed to help you achieve your full potential.
Please be aware we're experiencing longer delivery times due to COVID-19 restrictions.
Please contact us if you have any concerns.
Helping people make better health, wellness, and lifestyle decisions.
myDNA is an Australian genetic interpretation company that decodes the information in your genes to help you to live better.
Our clinical team consists of pharmacists, molecular and clinical geneticists, researchers, genetic counsellors and sports dietitians. It is led by Associate Professor Leslie Sheffield, who has been at the forefront of genetic research since the 1980s.
Our experts work together to provide genetic interpretation and to explain its relevance, in a form that you can easily understand. This can help you, and your healthcare professional, to make more informed decisions about which medications may work best. We can also help you decide which diet may be best suited to your body.
Our personalised reports have lifelong relevance and can help provide a blueprint for managing health and wellness.
How to unlock the secrets of your DNA
It couldn't be simpler. Purchase one of our DNA tests, swab the inside of your cheek, register and send your DNA sample. We'll then send you everything you need to turn your DNA insights into action.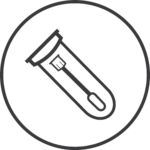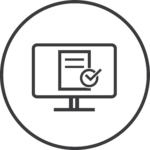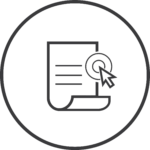 Pharmacogenomics (PGx) and Māori
Existing pharmacogenomic (PGx) evidence clearly highlights that individuals have varied response to various medications, yet current clinical practice around prescribing relies on an average response via traditional clinical trials, and a trial and error approach to introducing medications. PGx offers the opportunity to personalise your medications based on your DNA.
A large part of what makes us all individual is our unique ethnic make-up. Existing PGx evidence can be limited by the breadth of contributions to existing studies. For New Zealand the contribution to understanding our own make up still needs to grow.
Ventures are collaborating with Iwi, Māori health providers, leading Māori health researchers, New Zealand's leading genomic researchers along with Auckland and Otago medical schools to ensure, where appropriate and agreed, this programme can contribute to improved understanding and improved health outcomes within New Zealand.
A culture and clinical governance group alongside key individuals advise and support the Ventures programme within New Zealand.
TRUSTED DNA ANALYSIS
Within New Zealand there is currently no community or DHB based laboratory that can processes DNA for genomics and provide interpreter support services. All cheek swab/DNA samples samples are sent to myDNA's certified Australian laboratory in Melbourne.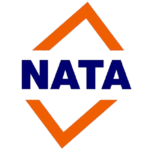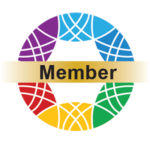 Global Alliance for Genomics & Health
Under lock and key
The Pinnacle Group has a 30 year history of storing and protecting New Zealander's Health records. The partnership with myDNA ensures all New Zealand legal requirements around health information are met or exceeded. Many other online genetic services offer no protection for New Zealanders and often result in your DNA being given away as part of ordering a test.
With myDNA and Ventures your data remains your health information. myDNA will interpret and provide a personalised report for the genetic test requested by you or your healthcare professional only. Your reports and genetic data are your property. Any results generated remain strictly confidential and will only be shared via your health professional or a New Zealand based Ventures Doctor. The medication reports will be treated as any other health record and where you agree added to your health record to ensure future medications prescribed take this information into account. No results will be shared with any third parties without your consent. Privacy
Your DNA sample and data remain your property, are stored on secure encrypted services, can be destroyed anytime at your request, and will never be shared without your consent. GENETIC RIGHTS
Our analysis is limited to the DNA markers we report on. Your results won't include diseases, can't be used to identify you, nor will they have any bearing towards insurance policies.