about

my

dna
myDNA is an international genetics company with headquarters in Melbourne, Australia, that decodes the information in our genes to help you live better.
myDNA was founded on the belief that healthcare can be improved. We believe that personalised advice can transform lives for the better.
Our reports are developed by a team of specialists with expertise in clinical and molecular genetics, nutrition, pharmacy, genetic counselling, sports dietetics and general practice.
Your personalised test results have lifelong relevance and can help provide a blueprint for managing your health.
Our Expertise
The company was founded by Associate Professor Les Sheffield, who has been at the forefront of genetic research since the 1980s.
The team at myDNA consists of pharmacologists, molecular and clinical geneticists, researchers, genetic counsellors, nutritionists and sport dietitians who work together to provide genetic interpretations to inform an individual's health, medical and lifestyle decisions.
Scientific credibility and a focus on evidence-based, peer-reviewed research are fundamental to our ongoing success. myDNA is an Organisational Member of the Global Alliance for Genomics and Health.
Bringing technology to healthcare
We believe that can technology can enhance healthcare, making it more personal. The company has invested $8m into technology which allows us to operate our genetic interpretation engine and a further $2m in building a National Association of Testing Authorities (NATA) accredited laboratory.
my

DNA's Mission

Helping people make better health, wellness and lifestyle decisions
Your Trusted Partner
We trust each other and our partners to make informed decisions based on quality information, which provides insights to our customers. Our foundation is based on medical and scientific credentials which has built our reputation and we will continue to strive to be the leader in our fields.
Personal and Accessible
We provide personalised and affordable information related to your health, wellness and lifestyle. Our results are available anywhere, anytime and are easy to read and understand. We provide people with the knowledge to take actions which can improve the way they live.
Accountable to You
We believe everyone is accountable to each other to work as a team to succeed. We stand by what we say and do, creating trust and transparency in our communication.
Empower The Individual
Knowledge is power and we believe in sharing. By giving people what they need to succeed, we allow an opportunity to drive ambition and exceed personal or shared goals.
my

DNA's Vision

To be the world's most trusted provider of personalised, actionable genetic information
Associate Professor Les Sheffield
Medical Director
MB BS, MSc, FRACP, HGSA Cert Clin Genet
Since the 1980s Professor Sheffield has been involved in the design and development of genetic tests. As a Clinical Geneticist based at Royal Women's and Children's Hospitals, he authored more than 100 scientific publications. In 2007 Les founded myDNA in order to make genetic interpretation more widely available. He continues to drive the development of new services as Medical Director. He has been on the Editorial Board of Nature's Journal of Pharmacogenomics since 2006.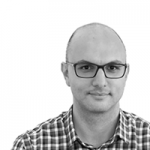 Sam Mostafa
Associate Clinical Director
BPharm, AACPA, MPS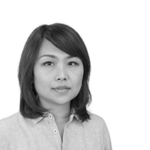 Dr Novita Puspasari
Senior Molecular Geneticist
Phd, BBiomedSc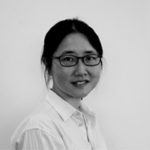 Min Yin Goh
Clinical Pharmacologist
MBBS, FRACP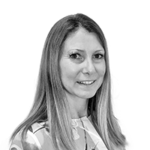 Carlotta Petti
Nutrigenomics Specialist
PhD ANutr BSc (Hons) GradCertPH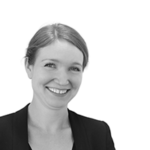 Tara Smith
Professional Services Manager
BPharm, GCert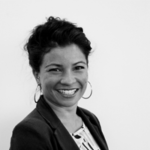 Kathryn Visser
Associate Genetic Counsellor
BA BSc.(Hons) MGenCouns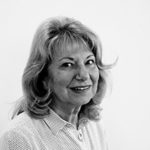 Edi Rogers
Associate Genetic Counsellor
BA, Dip Ed, Grad Dip Gen Couns