DNA
Powered

Insights,
Meals & Workouts
Personalized Nutrition & Fitness
Science-based meal & fitness plans personalized to your DNA and designed to help you achieve your full potential.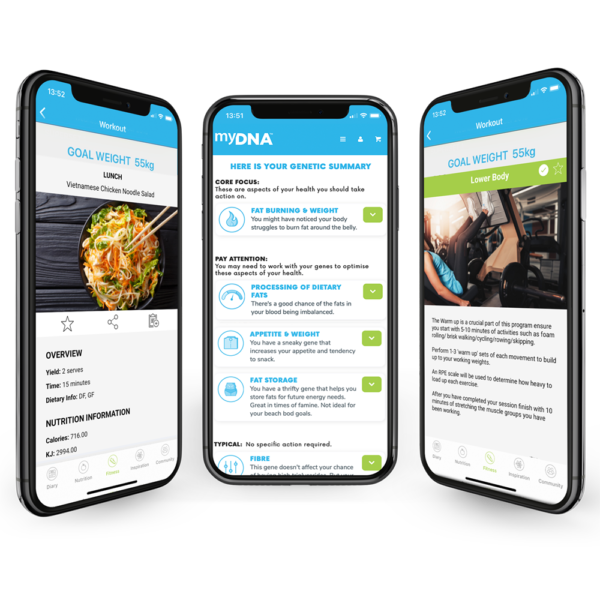 The way you manage your health
should be as unique as your DNA
From thousands of permutations of plans, we recommend the meals and workouts that suit your body's ideal macronutrient breakdown, calorie intake and biological response to exercise.
How to unlock the secrets of your DNA
It couldn't be simpler. Purchase one of our DNA tests, swab the inside of your cheek, register and send your DNA sample. We'll then send you everything you need to turn your DNA insights into action. Your most personalized meal plan
Forget fads. Don't waste time on a one-size-fits-all approach. You tell us your goal, we tell you what to do to achieve it with a personalized nutrition plan. All the thinking has been done for you so you'll be enjoying the perfect amount of calories based on your goal with the ideal macronutrient breakdown.
A fitness plan like no other
Your Fitness Plan is scientifically designed around your genetic potential, lifestyle and goals. With home and gym workout options, also available on app, you're empowered to choose when and where you train.
"My results after 8 weeks have blown out my expectations. I've lost a heap of body fat and reduced my body fat percentage. I could not be happier. I'm definitely going to do another 8 weeks."
"In my meal plan I was recommended to increase carbs. I'm not going to lie, I felt nervous about it, but I feel more confident knowing that it's my genetic makeup and it's suited to my body."
All plans created by our clinical experts
Our clinical team has over 120 years of combined experience in the fields of pharmacogenomics, nutrigenomics, molecular and clinical genetics, nutrition, diet, fitness, research and genetic counselling.
The Insights and Recommendations found in each myDNA plan are delivered through our clinical team's proprietary algorithms, combining your genetic insights with years of evidence from scientific literature.
Join Luke and thousands of others
enjoying their personal best
Celebrity Trainer and founder of Training Mate, Luke Milton, loves the power of the information provided by myDNA.
"My big thing is that information is power […] and there's nothing more powerful than the information we get from myDNA!"
TRUSTED ANALYSIS BY OUR OWN LAB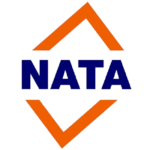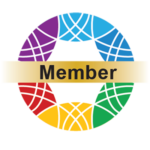 Global Alliance for Genomics & Health