Improve

Your Health & Fitness with our DNA-Powered Meals and Workouts
Double up and save 30%
Gyms are open, group classes are running, and local sporting teams have started training.
But what are you doing to kick start your routines?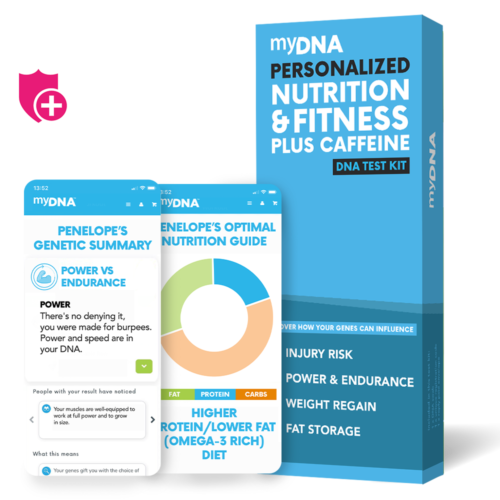 Some of us love to always be moving, going for walks, hiking, playing sports and dancing. However, our modern day lives sweep us up and sometimes it can be hard to keep up with exercising activities. Furthermore, there are so many gyms, classes, videos, personal trainers, retreats, apps and podcasts that it can seem impossible to know where to start. Also, what if you pay for that 12 week program that just doesn't end up working for you? The idea behind our DNA based workouts is we dive into your gene profile and see what training style and exercises will benefit you most, saving you time, money, energy and effort. Read More
Our DNA Workout Test Does All the Hard Work for You
Imagine having all the exercise you need in one place, with tips and advice that is especially for you and your special genetic makeup. We will streamline your fitness routine making it as effective as possible, focusing on exactly what your body needs in order for you to keep fit and reach those personal goals.
We welcome all people of all fitness levels and the aim of our program is to show you what you're truly made for. myDNA recognises that we're not all the same and whilst some of us are built to run marathons, others are made to pump weights, and for others, both speed and endurance come naturally. We'll show you that you don't need to follow every single exercise video, that instead there's an ultimate series of DNA based workouts just for you that will get you right where you want to be.
Health and fitness are such important parts of our lives; they impact our mood, happiness and longevity. Once you consider your DNA with respect to your fitness habits you will be able to maximise your results and work towards a healthier and more fulfilling relationship with exercise, improving your overall wellbeing. Basic, inquisitive human nature means we always want to know more about ourselves. Let us satisfy that curiosity and unlock your body's secrets. We'll reveal what you can't see but what's right there inside you.
A DNA Exercise Test that Will Supercharge Your Fitness Routines
Our team is made up of leading professionals in their field who are dedicated and driven to eradicate guesswork for your members. Together, we have over 120+ years of experience; we're NATA accredited and a member of the global alliance for genomics and health.
While the science and some terminology may be mind boggling, you won't have to worry about getting caught up in any complicated jargon. Following a workout and diet based on DNA with us is about making genetic data readings understandable and relatable. We turn the complexities of science into real life, every day actionable DNA based diet plans that anyone of any educational background and lifestyle can easily adhere to.
Instead of having to seek out dozens of professionals, scroll through pages and pages of videos not knowing which will be the most fitting, we give you everything in one place. All you have to do is order our DNA exercise test, swab your cheek, and await your DNA insights and DNA powered plans.
If you like the sound of answers, results, expediency, efficiency and a workout that will work wonders for your body, get in touch with us. We'll be delighted to talk your through our tests such as DNA health test, DNA nutrition test, weight loss DNA test and explain our processes.
Personalized Plans to Achieve your Goals
We leverage the secrets of your DNA to remove the guesswork and easily help you achieve your goals.
Dozens of Recipes to help you maintain or lose weight.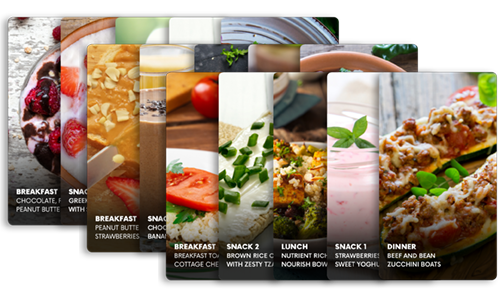 Every calorie and macronutrient automatically calculated to help you achieve your goals more quickly.
Recipes to cover breakfast, lunch and dinner, and everything in between.
Ingredients list to give you the flexibility of making your own recipes, while sticking to your ideal daily calorie and macronutrient intake.
Eight-week Fitness Plan to build strength, improve cardio or get lean.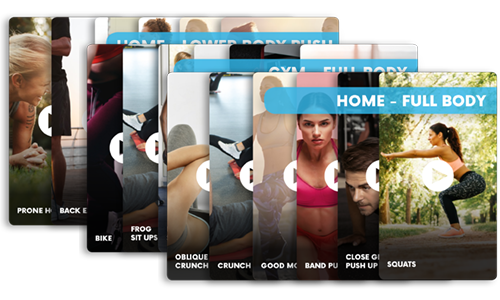 Hundreds of workouts, with the flexibility to choose home or gym-based exercises.
Clear instructions complete with videos, so you know exactly what to do.
Exercises constructed with super-sets, which build in intensity as you progress through your plan.
"My results after 8 weeks have blown out my expectations. I've lost a heap of body fat and reduced my body fat percentage. I could not be happier. I'm definitely going to do another 8 weeks."
How can 14 genes
supercharge

your nutrition and fitness plans?

Download our free guide and signup for all the latest news and events from myDNA.
All plans created by our clinical experts
The Insights and Recommendations found in each myDNA plan are delivered through our clinical team's proprietary algorithms, combining your genetic insights with years of evidence from scientific literature. Privacy
Your DNA sample and data remain your property, are stored on secure encrypted services, can be destroyed anytime at your request, and will never be shared without your consent. GENETIC RIGHTS
Our analysis is limited to the DNA markers we report on. Your results won't include diseases, can't be used to identify you, nor will they have any bearing towards insurance policies.