Increase customer
engagement

with DNA-Powered Hyper Personalization
myDNA is a global wellness platform helping brands connect with their health conscious communities.
Inspiring what they eat, how they exercise and how to live happier by understanding the power of their DNA.
WE COMBINE TECHNOLOGY, DATA, SCIENCE AND PSYCHOLOGY TO INFLUENCE
positive

behaviour change
DNA Powered
Personalization
Overlaying behavioural economics principles to trigger the right message, at the right time, that guarantees the desired health outcomes.
Providing three key
solutions

for brands
ACCELERATE

HEALTH OUTCOMES
TURNING
DNA INSIGHTS

INTO ACTION
All our products deliver easily understood, relevant and applicable insights and recommendations to help our members live their lives to the fullest.
CONSUMERS ARE 1.9x AS LIKELY TO FOLLOW A
PERSONALIZED

REGIME
44% increased loyalty

as a result of personalization
49% said they'd purchase additional items

when personally recommended.
State of Personalization Report
Segment, 2017
75% EXPERIENCED POSITIVE HEALTH
IMPROVEMENTS

AFTER FOLLOWING OUR PROGRAMS
myDNA Wellness Revolution Member Challenge
In partnership with Chemist Warehouse, 2019
OVER $4,000
SAVED

PER PATIENT AFTER 60 DAYS
52% REDUCTION IN HOSPITAL READMISSIONS

, WHILE EMERGENCY DEPARTMENT VISITS REDUCED BY 42%
Pharmacogenetic Clinical Study
Marciel A. et al. 2018
POWERFUL

PERSONALIZATION

WITH THE myDNA APP
SEE HOW THE myDNA APP CAN PROVIDE
PERSONALIZED INSIGHTS AND PLANS

FOR EACH UNIQUE CUSTOMER
The combination of a member's genetic profile, lifestyle inputs, wellness goals and observed behaviours forms a powerful basis for a hyper personalization platform like no other.
Improved
nutrition & fitness

can reduce the likelihood of THE WORLD'S MOST COMMON CHRONIC DISEASES
These have
life-changing

benefits for your customers
Individuals
Life expectancy
Life quality
Healthcare costs
Costs of living
Society
Absenteeism
Disability costs
Healthcare screening
Organised sport/fitness participation
Consumers already expect
personalized

services
89% of businesses

are already focusing on personalization
51% of marketers

are making personalization their #1 focus
66% of consumers

believe ALL interactions should be personalized.

"We want things immediately and effortlessly."
State of Personalisation Report
Segment, 2017
Genetics

is in our DNA

Our clinical team has over 120 years of combined experience in the fields of pharmacogenomics, nutrigenomics, molecular and clinical genetics, nutrition, diet, fitness, research and genetic counselling.
120+

Years of combined experience
5,000+

Research publications received
5

myDNA Clinical Studies Conducted
TRUSTED
BY KEY INDUSTRIES
OUR
SCIENTIFIC

PARTNER NETWORK
A Growing
Global Network

with the flexibility to scale and customize accordingly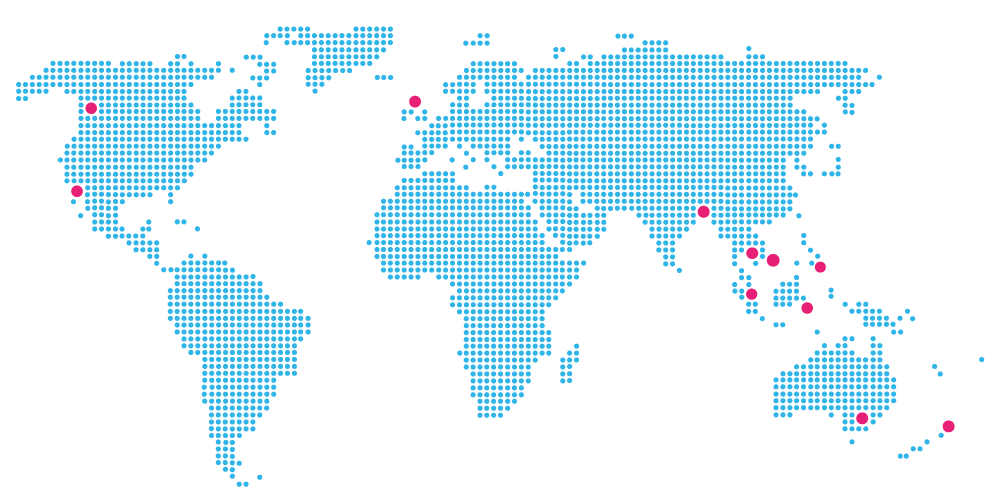 AUSTRALIA | NEW ZEALAND | USA | CANADA | UK | INDONESIA | SINGAPORE | THAILAND | PHILIPPINES | VIETNAM | BANGLADESH
Your
data

under lock and key
Privacy
Your DNA sample and data remain your property, are stored on secure encrypted services, can be destroyed anytime at your request, and will never be shared without your consent.
GENETIC RIGHTS
Our analysis is limited to the DNA markers we report on. Your results won't include diseases, can't be used to identify you, nor will they have any bearing towards insurance policies.
ENQUIRE

ABOUT BECOMING A PARTNER
Leave your details below and our Partnerships team will be in touch