Find out what your DNA says about how you process certain medications
The myDNA Medication test provides you and your doctor with information needed to ensure that you are taking the most appropriate dose of the most effective medication for you.
This can help speed up your recovery and help reduce the likelihood of side-effects.
What is included
For $149 you receive the following*:
A DNA Test Kit
A personalised report that will be sent to your doctor to deliver your results
Access to myDNA Explore
How the test works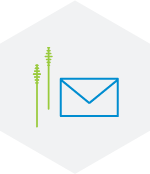 STEP 1: GET TESTED
myDNA uses a simple cheek swab to analyse your genetic profile. The test can be ordered online or by visiting a myDNA accredited pharmacy.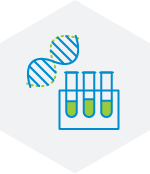 STEP 2: LAB ANALYSIS
Our lab analyses your DNA sample. The myDNA team interprets the results and creates a personalised report based on the latest scientific evidence.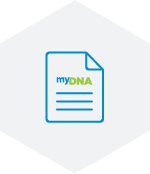 STEP 3: YOUR RESULTS
Your personalised myDNA report will be shared with your nominated healthcare professionals. They will explain your results in a private consultation.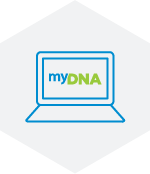 STEP 4: ONLINE ACCESS
You will have ongoing access online to myDNA Explore where your results will be stored and new relevant information will be provided as it becomes available.
*All prices in AUD