Learn more about myDNA
To receive the latest news about myDNA and other genetic discoveries please provide your email.
You are unique
Your DNA is the instruction manual for every cell in your body. It influences how you look and how your body works.
The myDNA test can find variations in the genes that – along with other medical factors such as kidney failure, liver function and bodyweight – affect how your body processes certain medications.
Our interpretation of these results can help guide your doctor in choosing the best treatment for you.
Learn more
70% of people who take a myDNA test have a finding that predicts how their genes could affect the way they respond to many medications.


(Based on an analysis of approximately 4750 myDNA tests. Other non-genetic factors can also affect medication response.)
Your genetic partner for life
myDNA (previously DNAdose) is Australia's leading provider of genetic interpretation services.
We combine trusted evidence and expert knowledge to enable health professionals to personalise treatment.
Our analysis of your genetic profile can help provide a blueprint for a healthier life.
Learn more
Taking the test is easy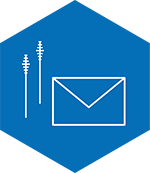 Get Tested
Visit a participating pharmacy or your nominated doctor to collect and send your sample.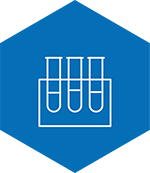 Lab Analysis
The lab analyses your DNA and the myDNA clinical team interprets your results.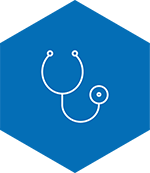 Consultation
Visit your nominated doctor or pharmacist for a consultation to receive your myDNA test results.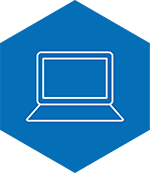 Online Access
Log in to access your report and ongoing personalised information based on your DNA.
Take the test
The myDNA test can be ordered by your doctor or at a myDNA accredited pharmacy.
Pharmacy locator
myDNA testing is now available at participating myDNA accredited pharmacies. It includes a personal consultation with an accredited pharmacist to discuss your results. Enter your postcode to find the nearest pharmacy offering the myDNA test.
Unable to find a local pharmacy?
Buy the myDNA test kit online. If you experience any issues, feel free to email us at help@mydna.life or call 1300 436 373.
Research indicates that up to one third of people may process certain types of medications too quickly, which can increase the risk of treatment failure or reduced efficacy
Statistics for CYP2D6 and CYP2C19 genotypes are quoted in the CPIC Guidelines Selective Serotonin Reuptake Inhibitors (August 2015) and are confirmed by the analysis of the results of approximately 4,750 myDNA tests - Hicks J et al (2015)
Patient story
Lee suffered with chronic back pain following a work accident and had endured sleep difficulties for almost a decade. "It didn't matter what medication I took, just about everything had no effect," he says.
After his doctor recommended a myDNA test, the results showed that Lee was a reduced metaboliser of many drugs, including the analgesic Tramal (tramadol), and was likely to see a reduction in pain relief as a result. "I was taking up to 12 painkillers a day and the cost was going through the roof," he said.
He was switched from tramadol and advised to take ibuprofen, which is not affected by his genetic variation, more frequently. "Within a couple of months I was feeling much better," he adds.

As seen in