Leighton, 31 (VIC)
"My results after 8 weeks have blown out my expectations. I've lost a heap of body fat and reduced my body fat percentage. I could not be happier. I'm definitely going to do another 8 weeks."
Kelly, 34 (VIC)
"In my meal plan I was recommended to increase my carbs. I'm not going to lie, I feel nervous about it, but I feel more confident knowing that it's my genetic makeup and that its suited to my body."
How to unlock the secrets of your DNA
It couldn't be simpler. Shop online, swab the inside of your cheek then register your DNA sample. You'll then unlock the secrets of your DNA and receive everything you need to turn your DNA insights into action.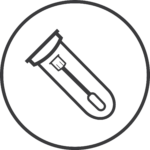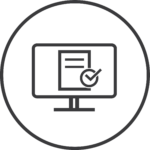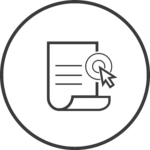 Our team of scientific experts
Our clinical team includes pharmacologists, molecular and clinical geneticists, researchers, genetic counsellors, nutritionists and dietitians.
Between them, they have over 120 years of experience and, led by Associate Professor Les Sheffield (who has been at the forefront of genetic research since the 1980s), they continue to research and decode our genetics to deliver only the most robust and relevant insights for our customers.
TRUSTED ANALYSIS BY OUR AUSTRALIAN LAB
All cheek swab samples are analysed in our National Association of Testing Authorities (NATA) accredited laboratory located in Melbourne, Australia. This means that your sample does not go overseas and is processed in the fastest possible time.
myDNA Life is also an Organisational Member of the Global Alliance for Genomics and Health.
The personalised recommendations found in each myDNA report are based on a thorough review of relevant worldwide scientific literature related to your genes. Our team of experts interpret findings from these studies and simplify the information in user friendly, actionable format.
This credible interpretation makes all the difference. myDNA will only report on actionable genetic findings that have a high degree of scientific evidence, and have been reviewed and signed off by the myDNA Scientific Team.
myDNA will interpret and provide a personalised report for the genetic myDNA test requested by you or your healthcare professional only. Your reports and genetic data are your property. Any results generated remain strictly confidential and will not be shared with any third parties without your consent. Privacy and data security protocols are fundamental to the myDNA technology platform.