Speak to an expert. Call us on 1300 436 373.
You are unique, your medication should be too
Your unique genetic profile determines how your body processes certain medications.
Some people process certain medications too quickly and receive little or no benefit. Others process some medications too slowly and have an increased risk of dangerous side effects.
The myDNA Medication reports can help your doctor personalise your treatment by selecting the medications and doses that may work better for you.
Learn more
Find out what might work best for you
Your DNA is the instruction manual for every cell in your body. It influences how you look and how your body works.
The myDNA Diet Report uses the latest scientific evidence to explain how your personal genetic make-up can influence your health.
You can gain an understanding of your genetic predisposition to health factors including obesity risk, weight gain and fat storage. The report will also give you practical suggestions for which diet and level of intensity exercise might be best suited to you.
Learn more
Stay in the know
Learn more about myDNA and be the first to find out about our new products.
Taking the test is easy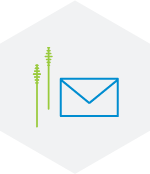 Get Tested
myDNA uses a simple cheek swab to analyse your genetic profile. The test can be ordered online or by visiting a pharmacy.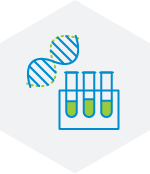 Lab Analysis
Our lab analyses your DNA sample. Our clinical team interpret the results and create a personalised report.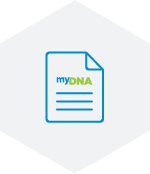 Consultation
Your personalised myDNA report will be shared with your nominated healthcare professionals.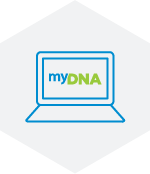 Online Access
Your results will be stored on myDNA Explore and new relevant information will be provided as it becomes available.