DNA Diet, Fitness, Lifestyle, or Medication Testing to Help You
Achieve

Your Goals
Personalised
Health

DNA Test

For personalised DNA diet, fitness, sleep, and lifestyle insights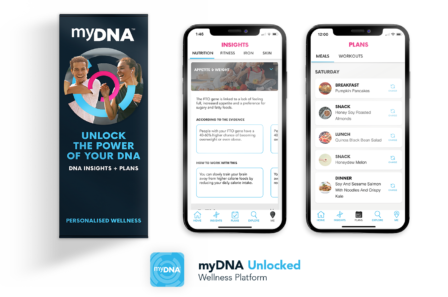 Our most comprehensive test ever. Personalise your daily routine with 30+ DNA insights covering fat burning, training styles, injury prevention, caffeine & sleep, B vitamins, heart health, weight regain, bone health + more.
All it takes is a simple at-home DNA cheek swab to discover your genetic blueprint and feel better than ever.
DNA collection kit, including your at home cheek swab - the key to your personalised wellness experience
DNA Lab analysis at our state-of-the-art laboratory located in Melbourne, Australia
DNA Insights into Fat Storage, Fat Burning, Appetite, Weight Regain, Power, Endurance, Sleep Disturbance, Injury Risk, Stamina, Heart Health, Caffeine Metabolism, Vitamins B6, B12, Bone Health and more!
Access to the myDNA Unlocked smartphone app to examine your DNA Insights from anywhere - a lifetime blueprint for managing your health and wellness
Discover scientifically backed information to help you understand your unique body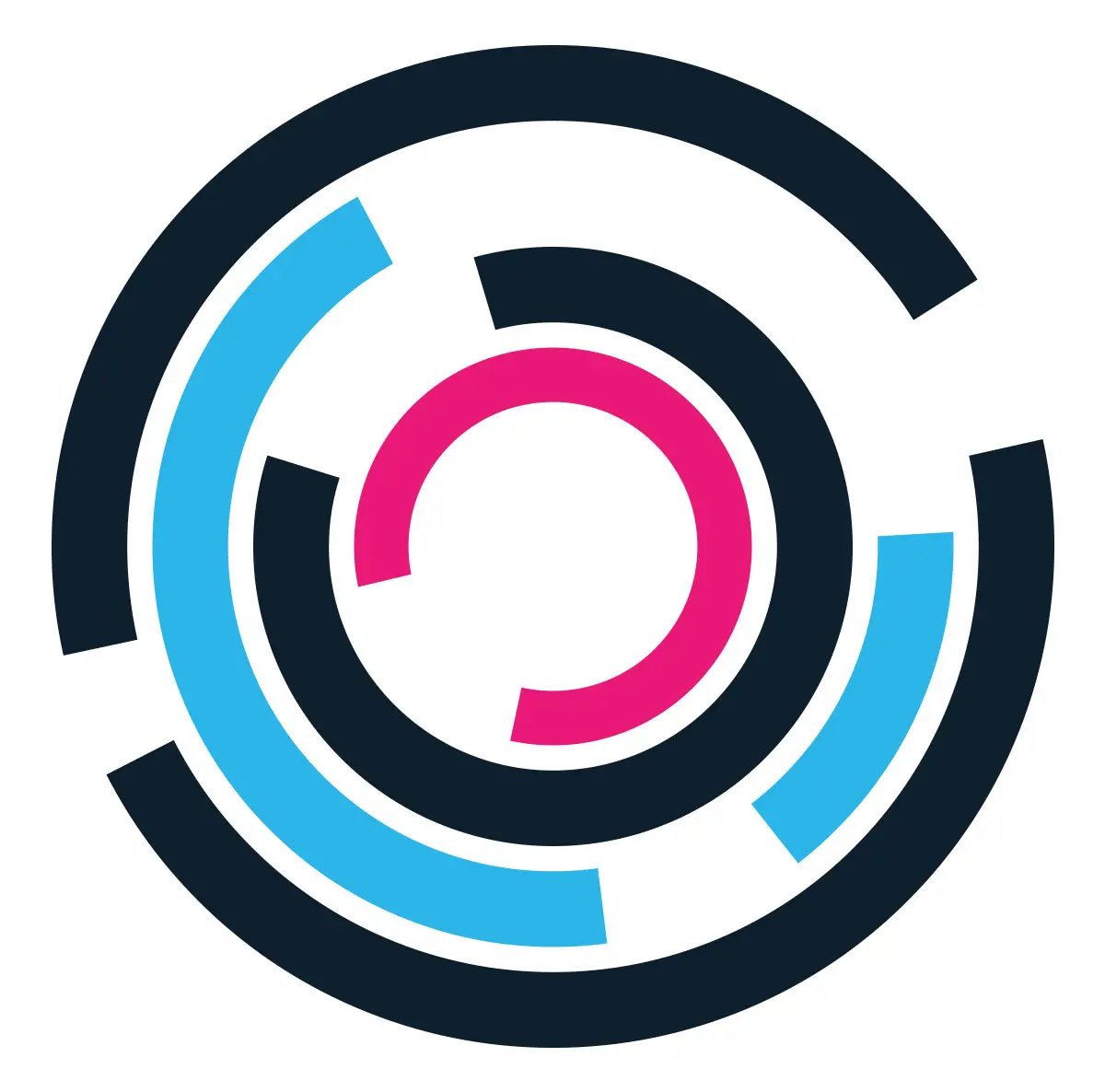 Personalised
Medications

DNA Test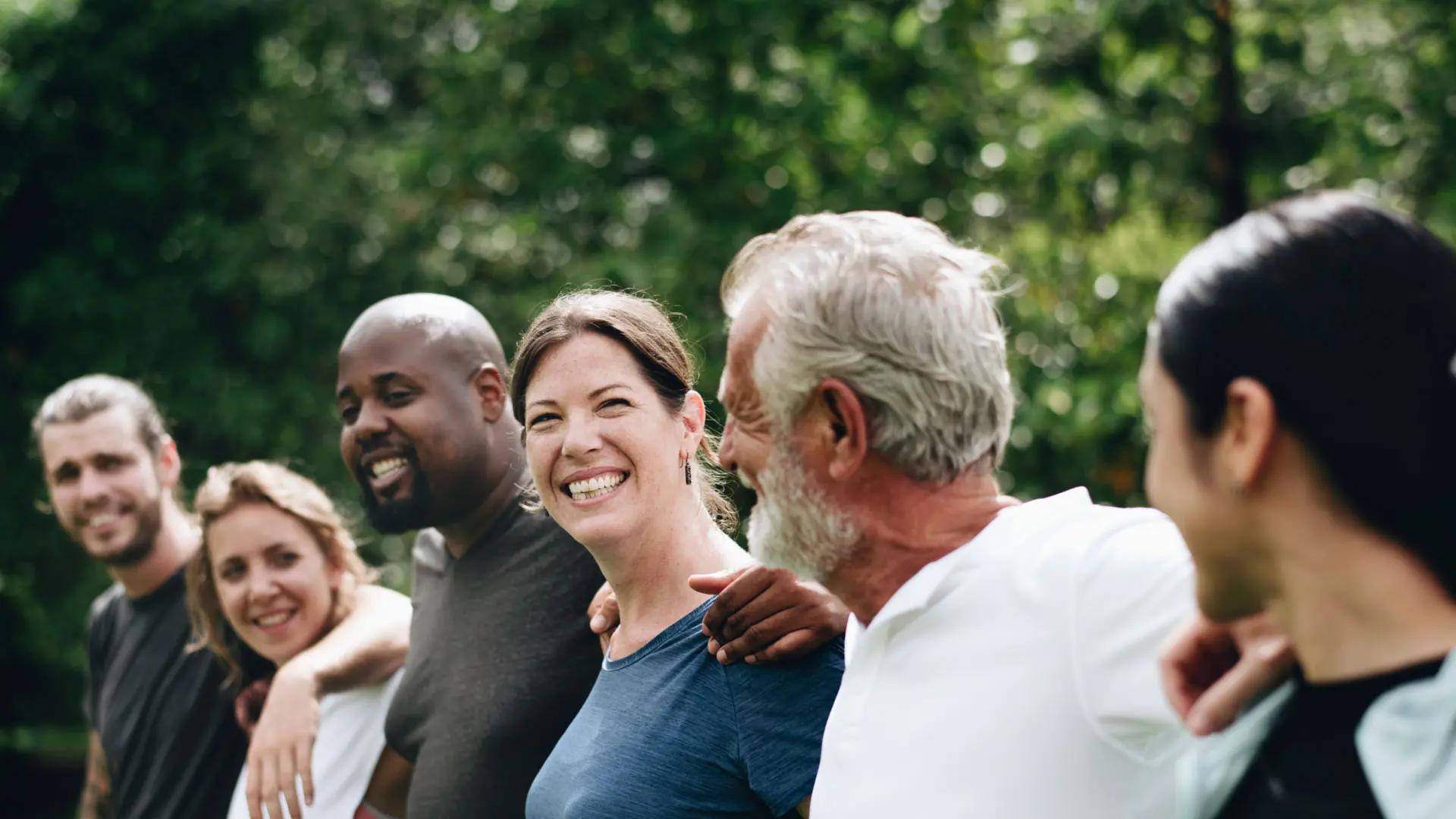 For understanding how your DNA may affect your response to certain medications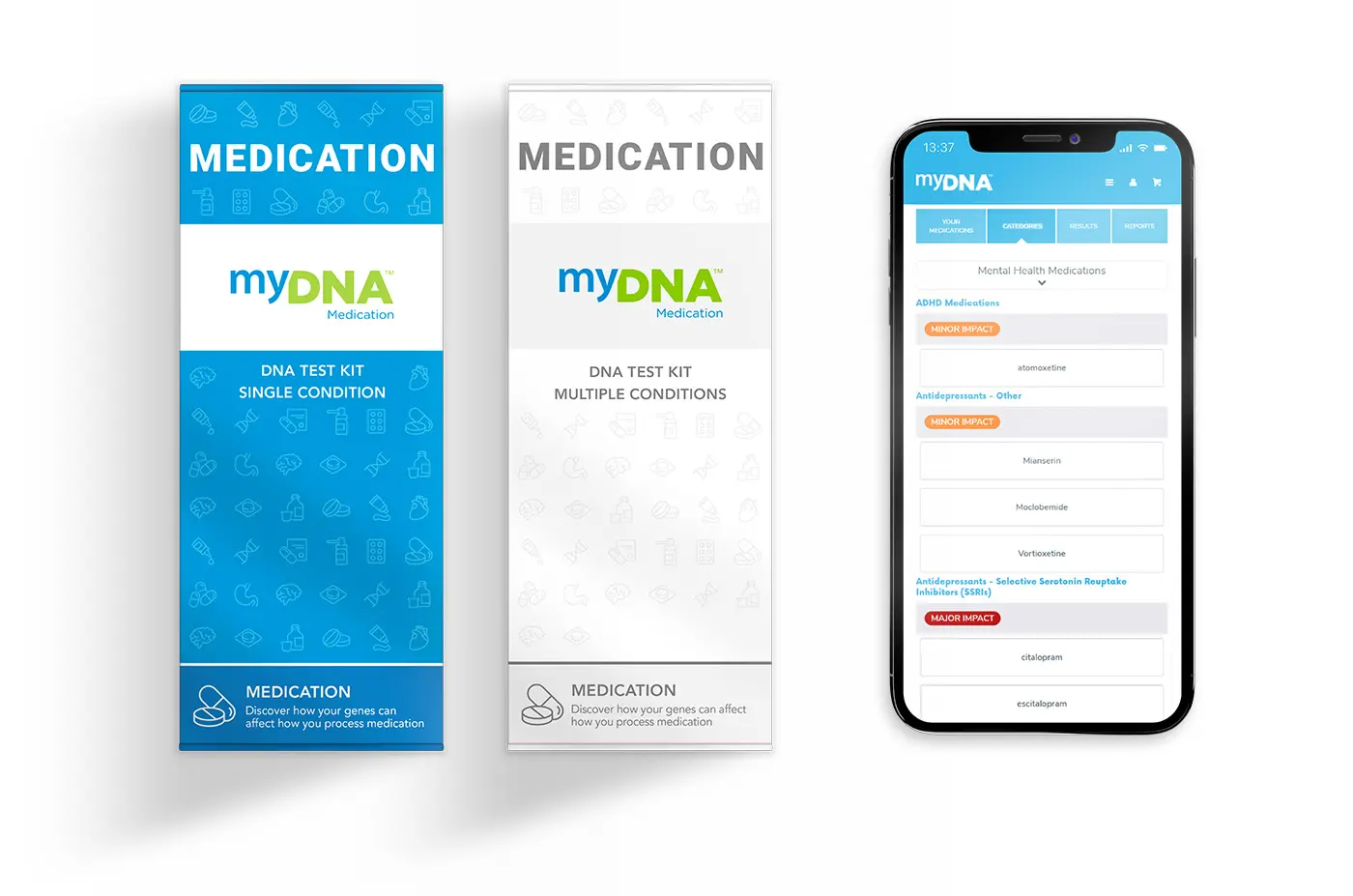 Discover more about how your body processes some common medications and whether you may be at an increased risk of side effects or a medication not working, based on your unique DNA.
Get insight into mental health or multiple medication categories.
Help your doctor identify how your DNA may affect the way you respond to many commonly prescribed medications
Predict whether you are at an increased risk of side effects for some medications
Choose a myDNA Mental Health (Single Category) Test Kit to help inform the treatment of depression, anxiety, ADHD and other psychiatric conditions
If you are interested in more than one medication category, choose our Multiple Category test kit which covers a range of mental health, pain, cardiovascular, gastroenterology, as well as some additional pharmaceuticals
A complete report is sent to your nominated healthcare professional to assist with prescribing
The report offers prescribing recommendations for your doctor, based on your individual results
After consulting your nominated doctor, you will receive online access to your PDF report which outlines your results
Reports are easy to understand, and are relevant for your lifetime
Personalised Medications DNA Test
$149
(Multi-category)
$99
(Single-category)
Learn more
Also available in pharmacy.
With myDNA, there's so much to discover. Understand your DNA and make a lifetime of better choices.
With a myDNA test, you can discover how your body is likely to respond to food, exercise, sleep, vitamins, medications and more. We help you understand your DNA, start reaching your goals, and feel healthier & happier.
Select a category to learn more.
All our tests are DIY, quick, easy, and non-invasive to complete at home.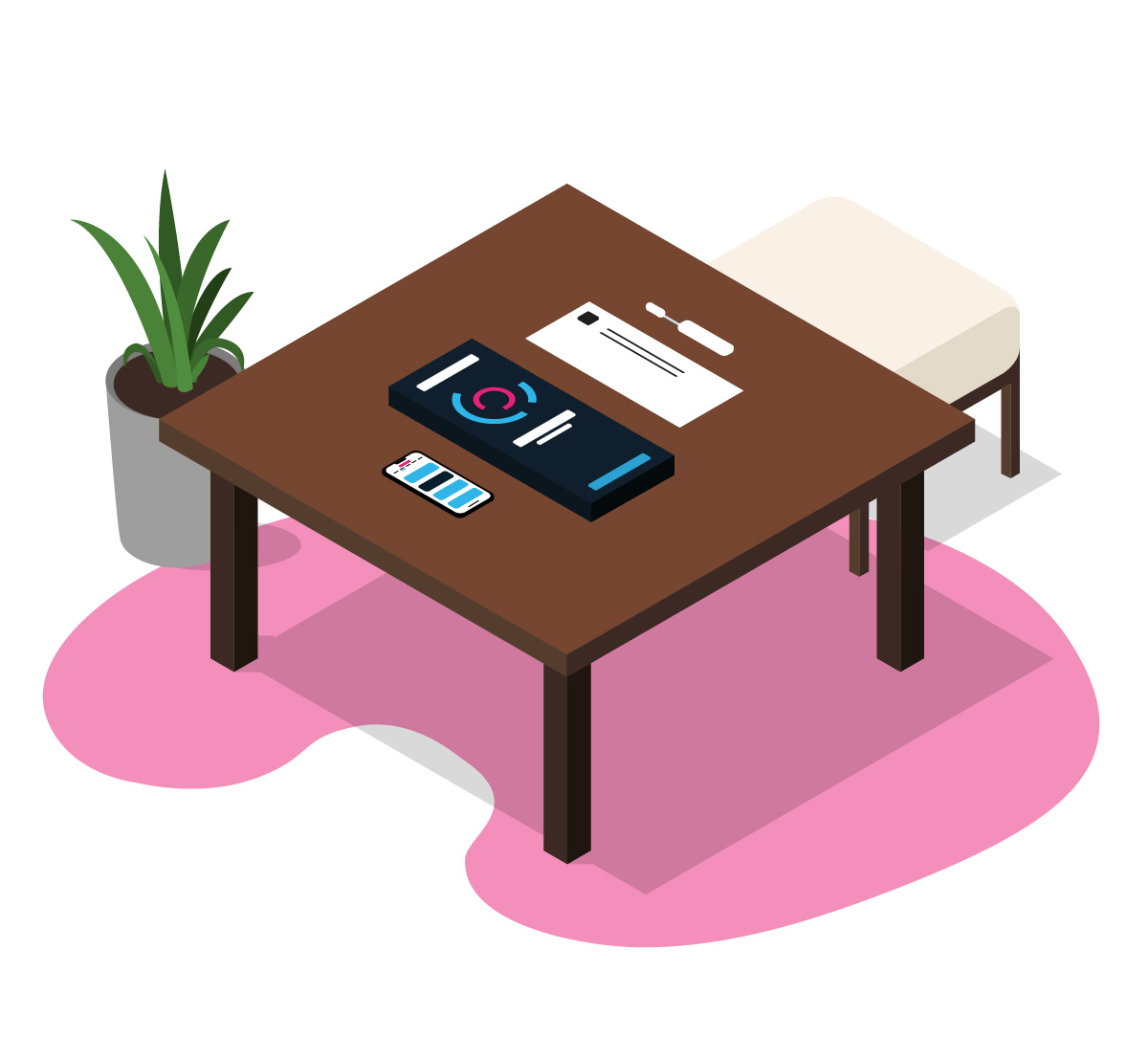 Swab

your cheek

Complete the non-invasive, comfortable cheek swab in the comfort, privacy, and safety of your own home.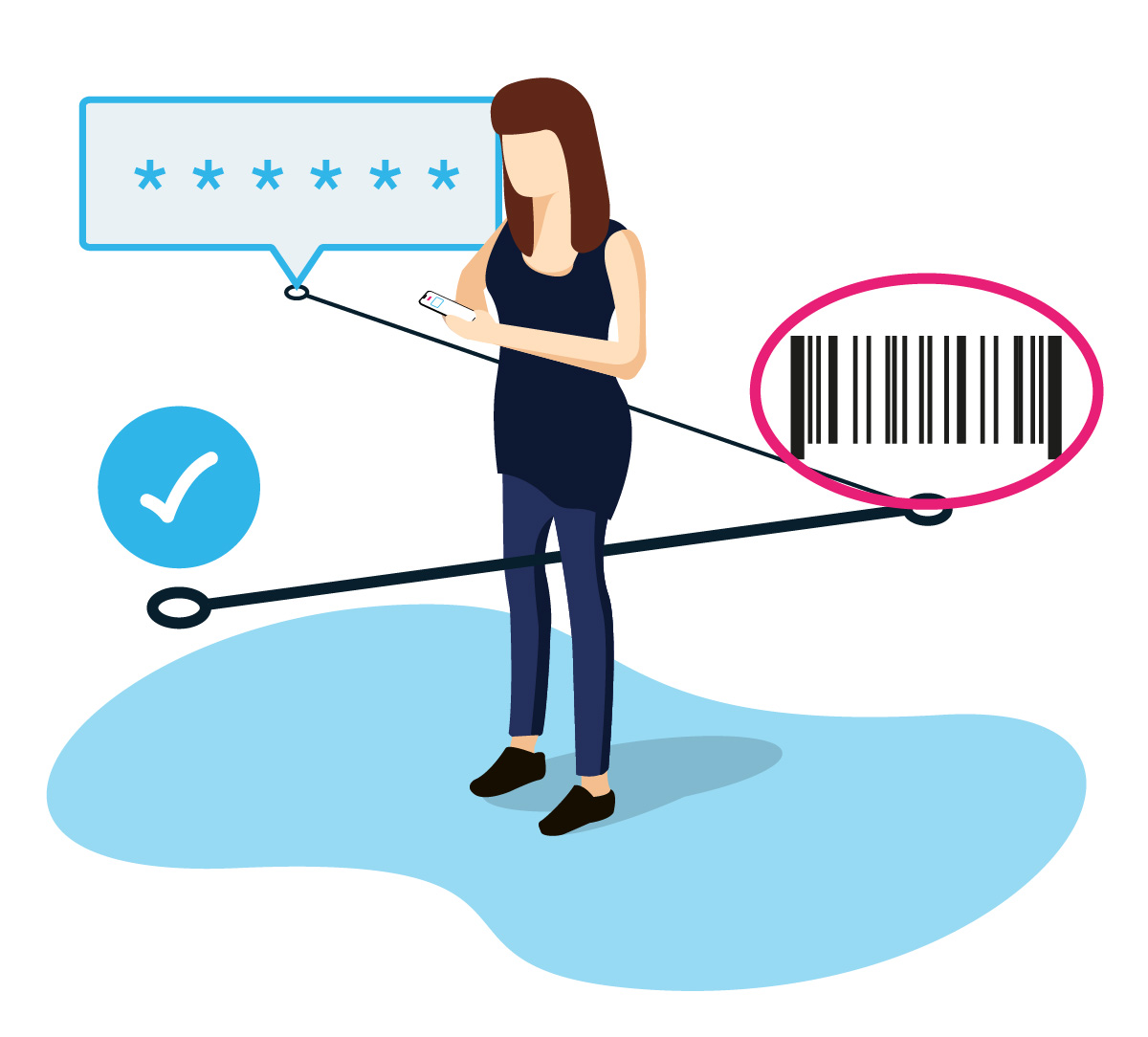 Activate

your barcode

Activate your barcode to link your sample to your account, then mail it back to our lab for analysis.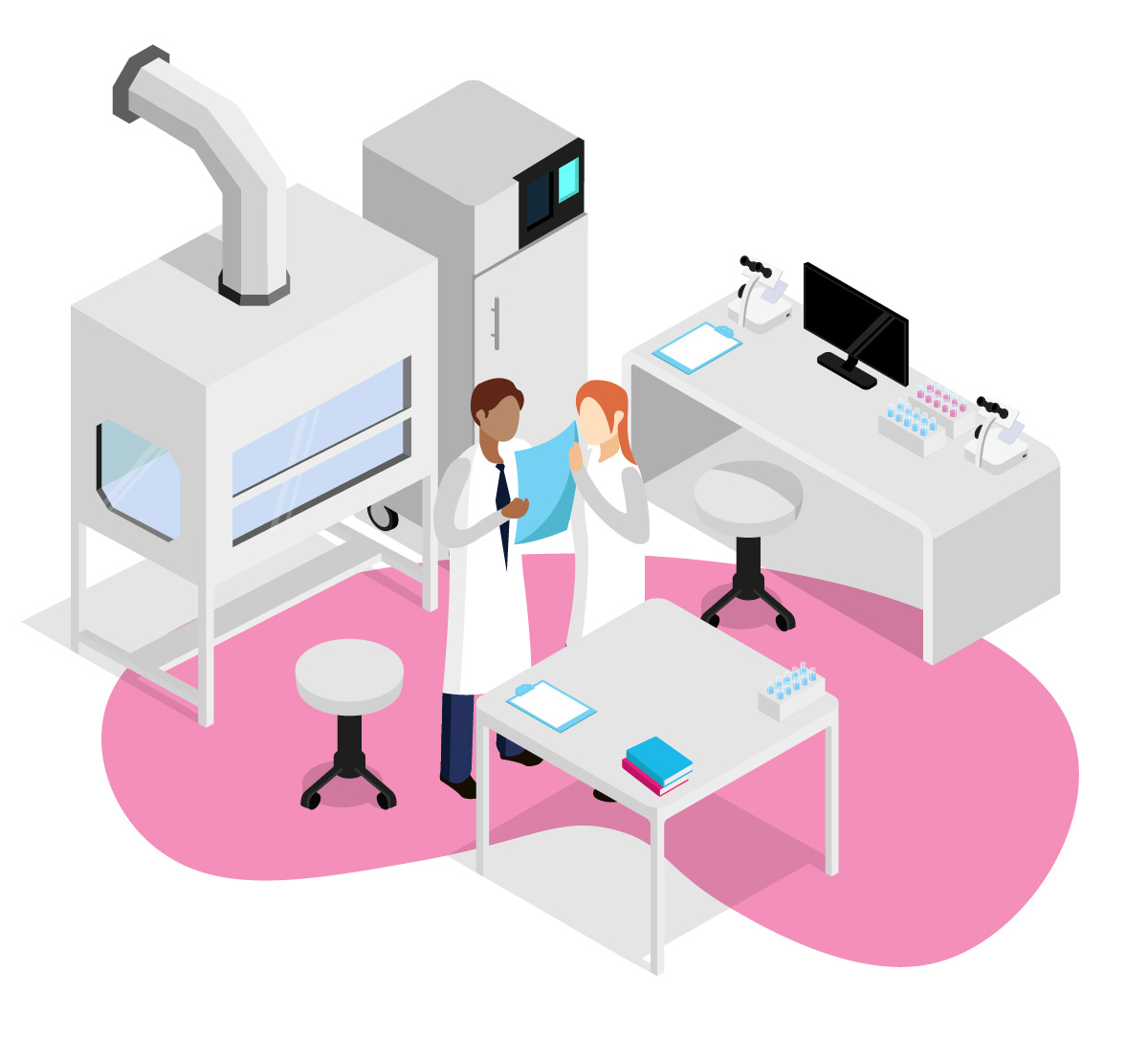 Lab

analysis

Our team of scientists and lab technicians analyse your sample and generate your reports.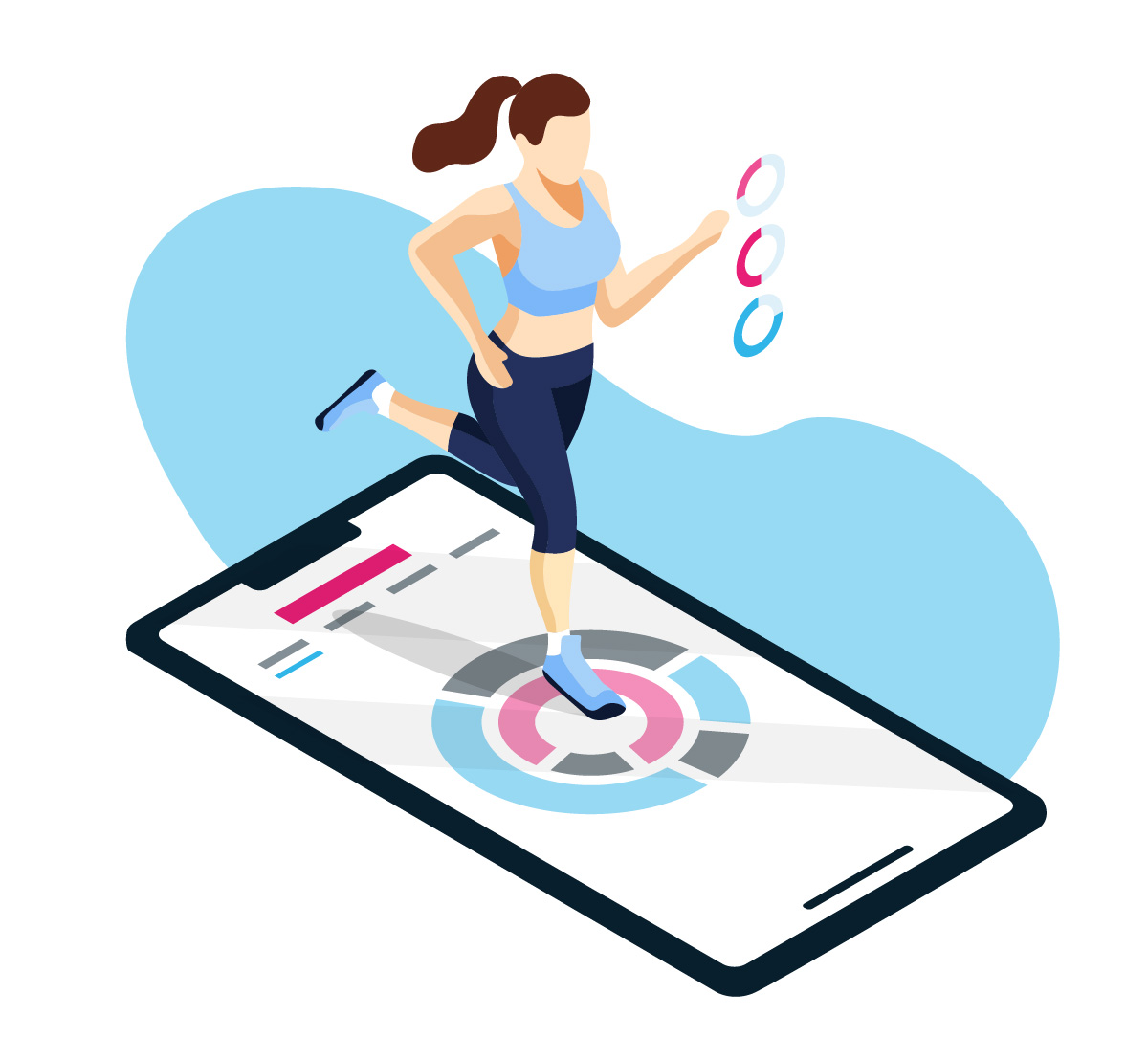 Turn
insights

into action

Use your new understanding of your DNA to personalise and improve your lifestyle.
Personalised
Health

DNA testing
Discover how DNA diet, fitness, vitamin, caffeine, and sleep insights can help you optimise your nutrition, fitness, skincare routines and more.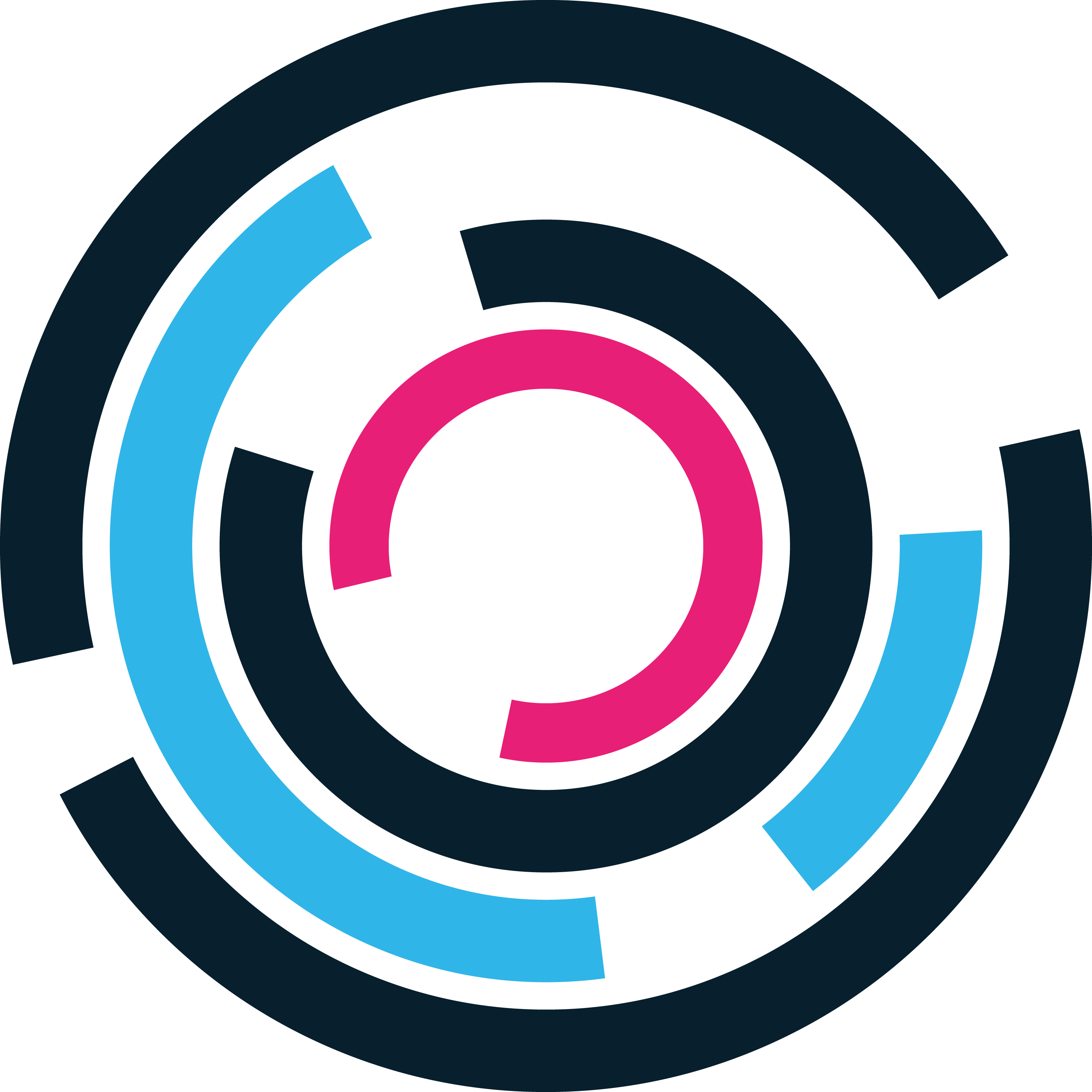 Unlock Your
Ideal

DNA Diet

Your DNA influences how your body responds to certain food types. This can affect your appetite, likelihood to put on weight, vitamin balance, sleep, and more. With myDNA, you'll understand which foods are ideal for your body and how to eat in line with your DNA.

Discover your ideal DNA diet – a perfect balance of macronutrients, protein, carbohydrates, and healthy fats tailored specifically to you. Unlock a wealth of information designed to help you make better food choices you'll actually stick to. Feel healthier & happier with Personalised Wellness.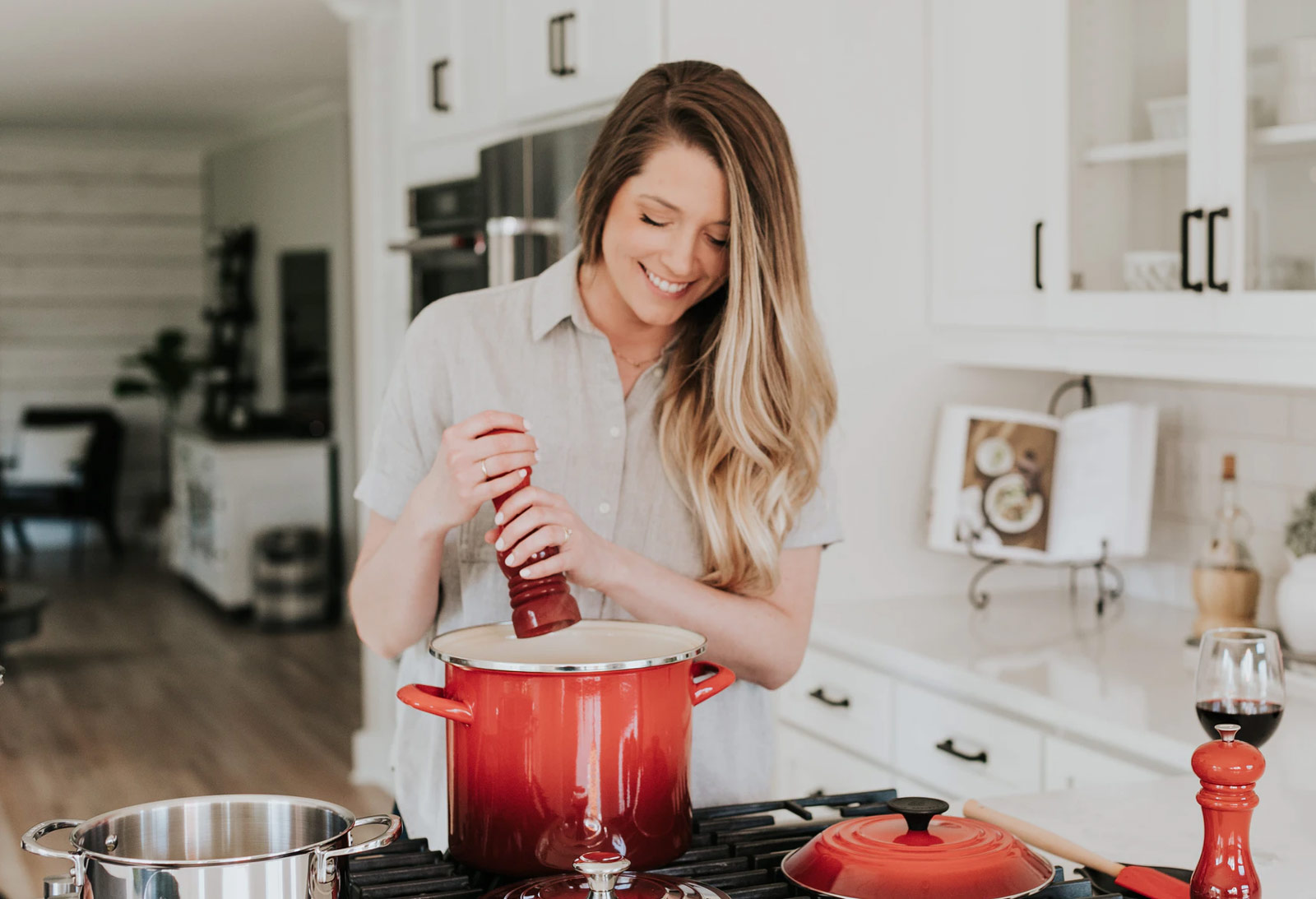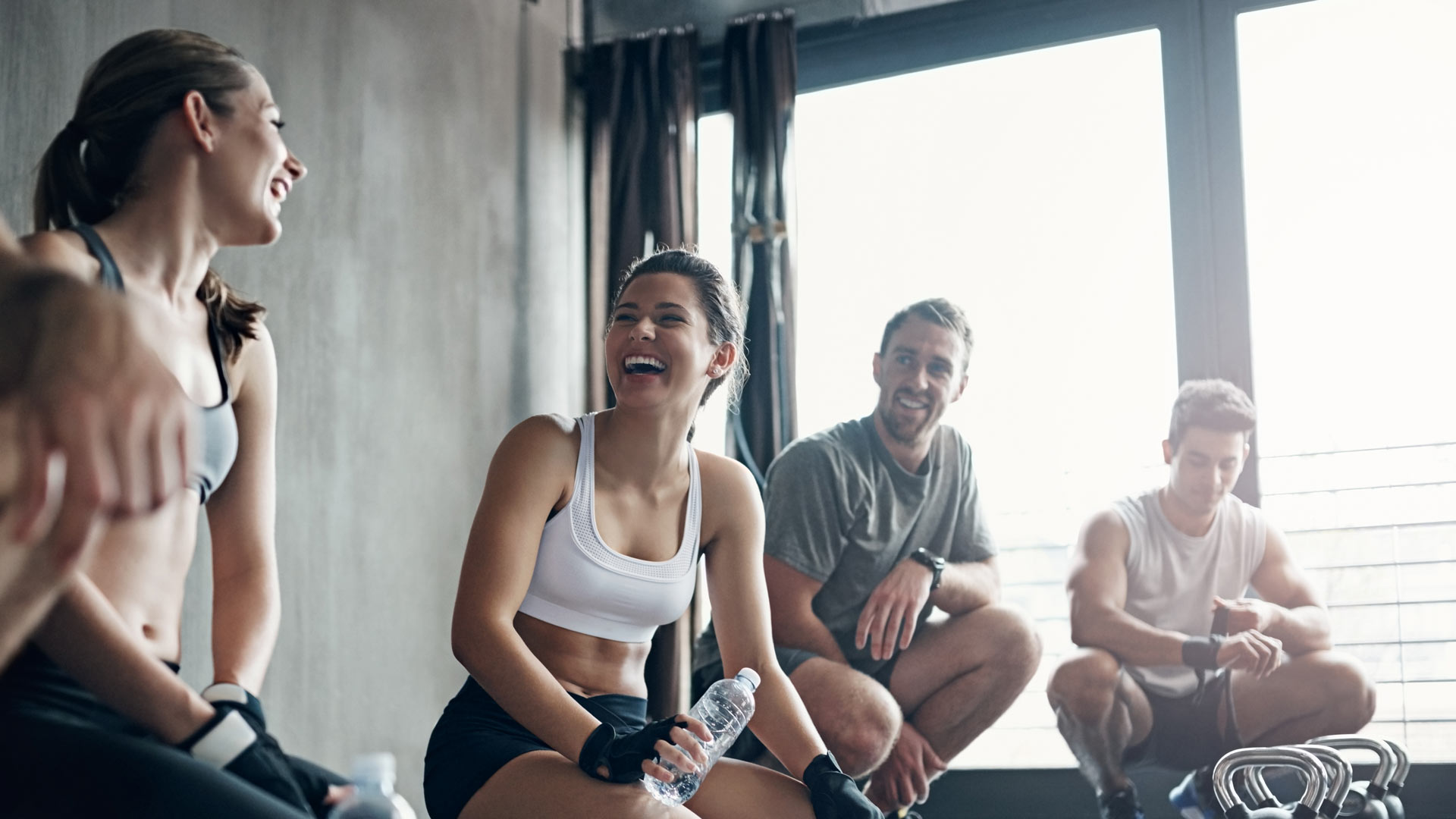 Start Seeing
Results

From Training

Are you more genetically suited to power or endurance training? By understanding how your DNA affects your body's response to exercise, you'll be able to work to your strengths and overcome your genetic weaknesses.

Whether you're looking to lose weight or bulk up, you'll discover what exercises, sets, reps, and routines you should follow to maximise your output. Unlock your ideal training routine by understanding your recovery ability, stamina, injury risk and whether you're genetically suited to power or endurance exercises with a Personalised Wellness Test.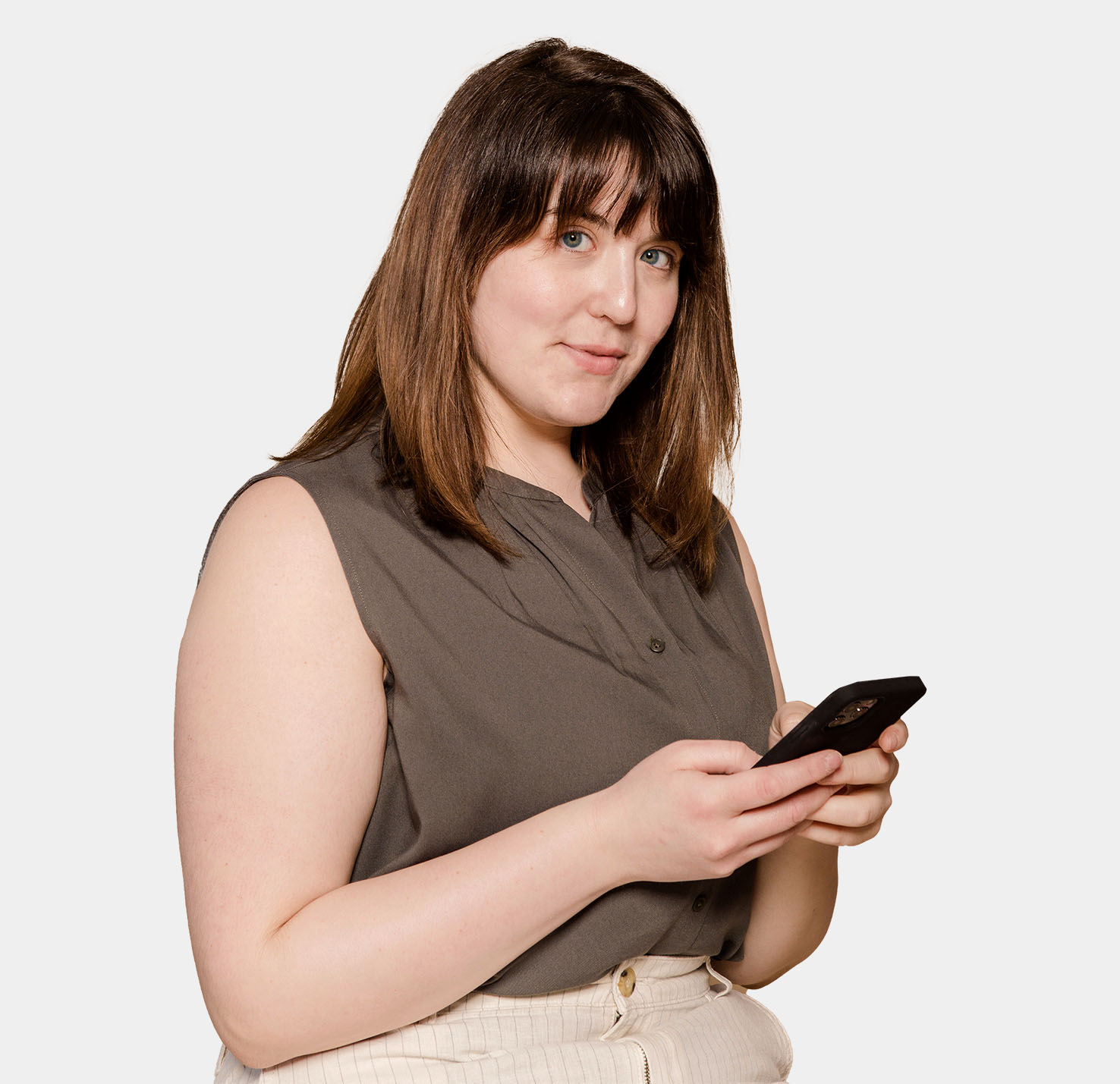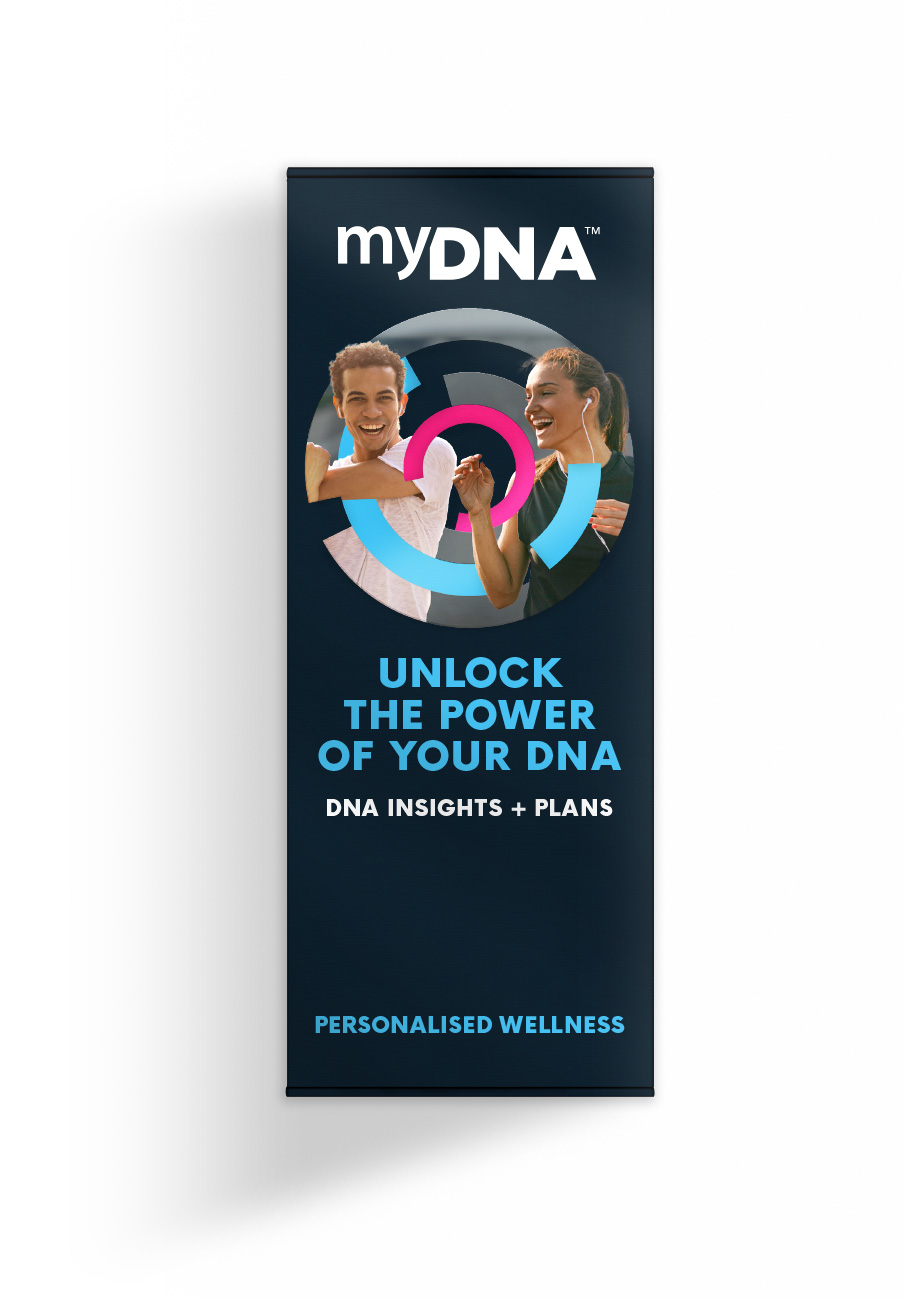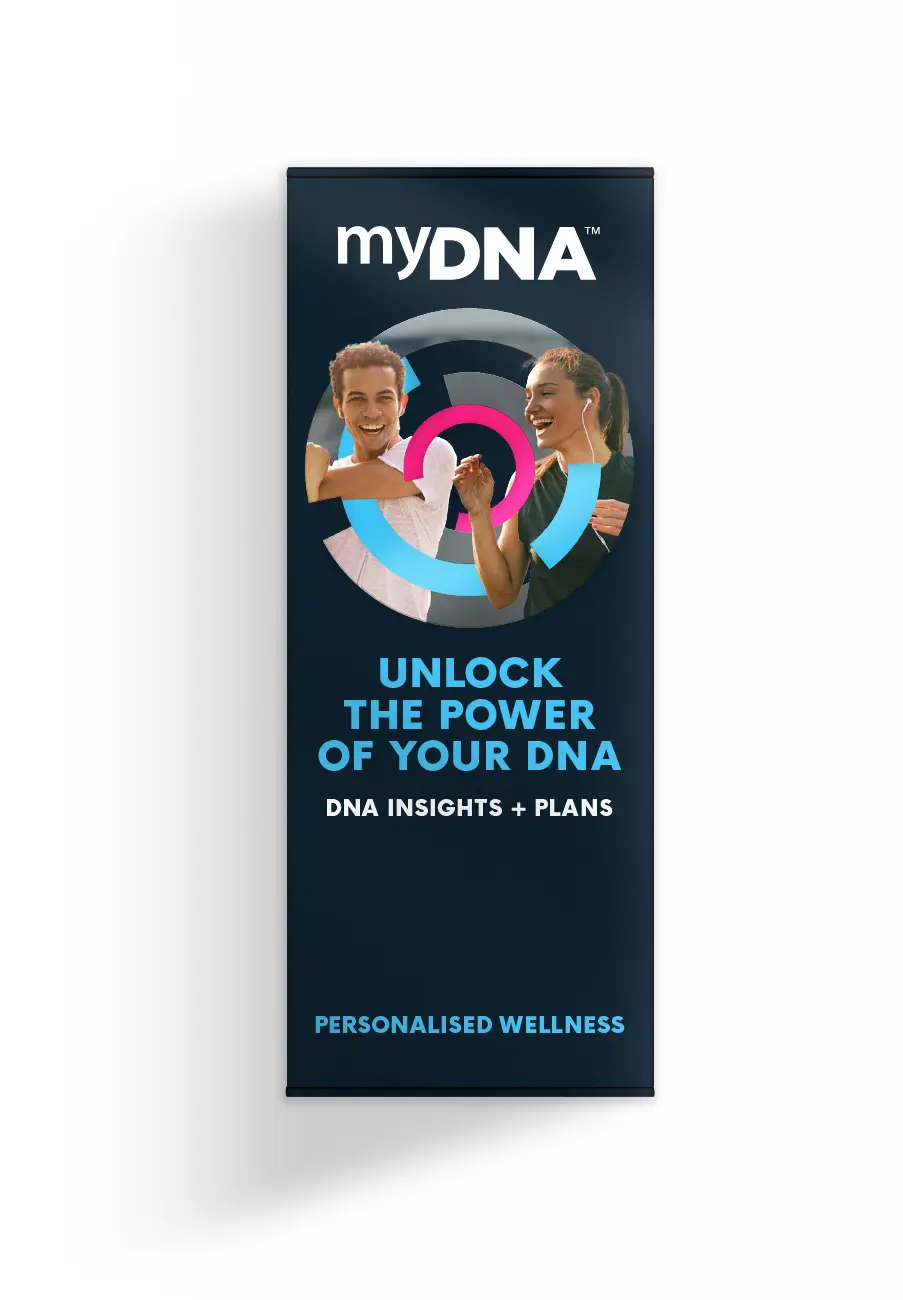 Personalised
Health

DNA Test
Personalise your daily routine and achieve your goals. Discover DNA Diet & Nutrition, Fitness, Sleep, Vitamin insights and more.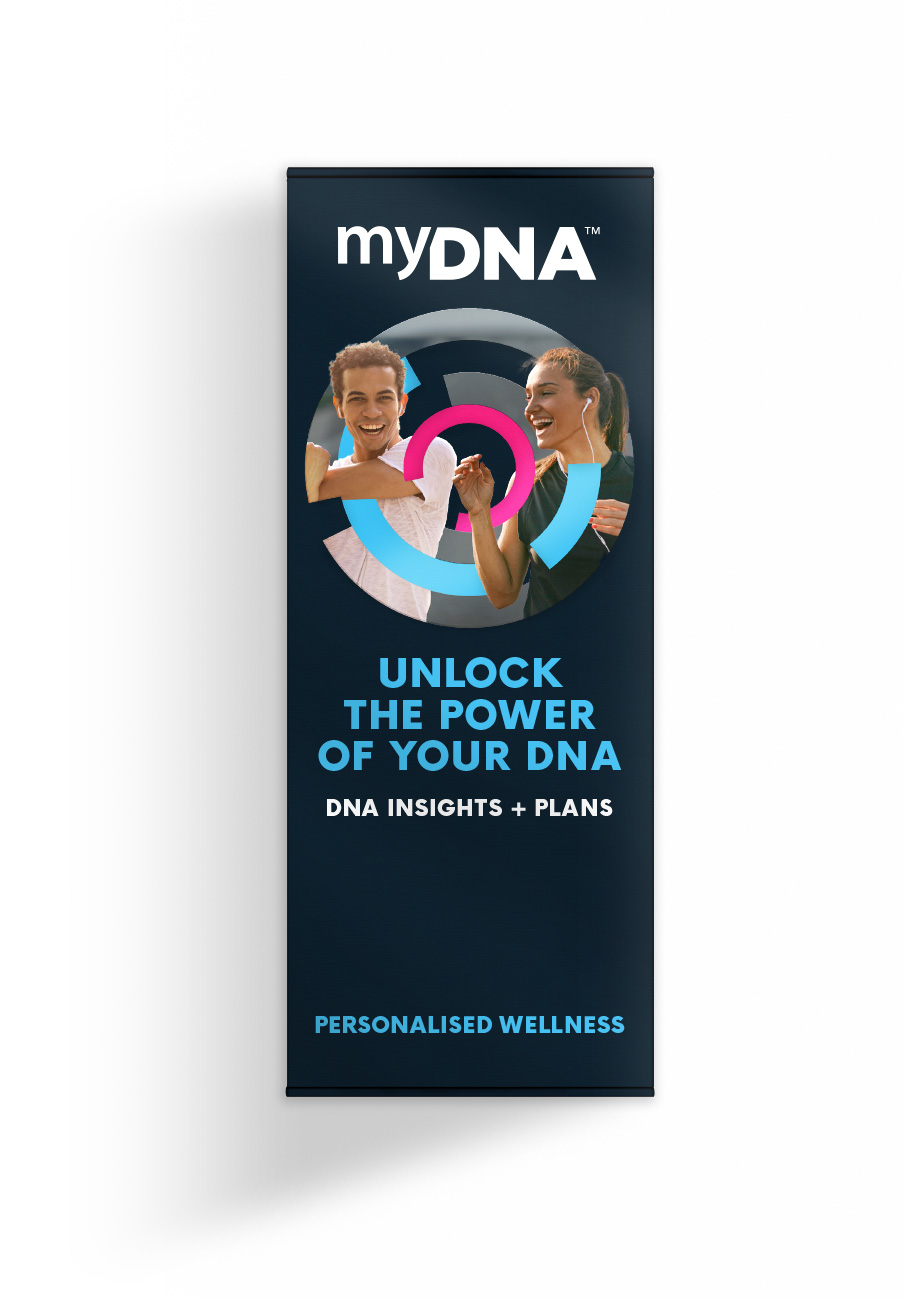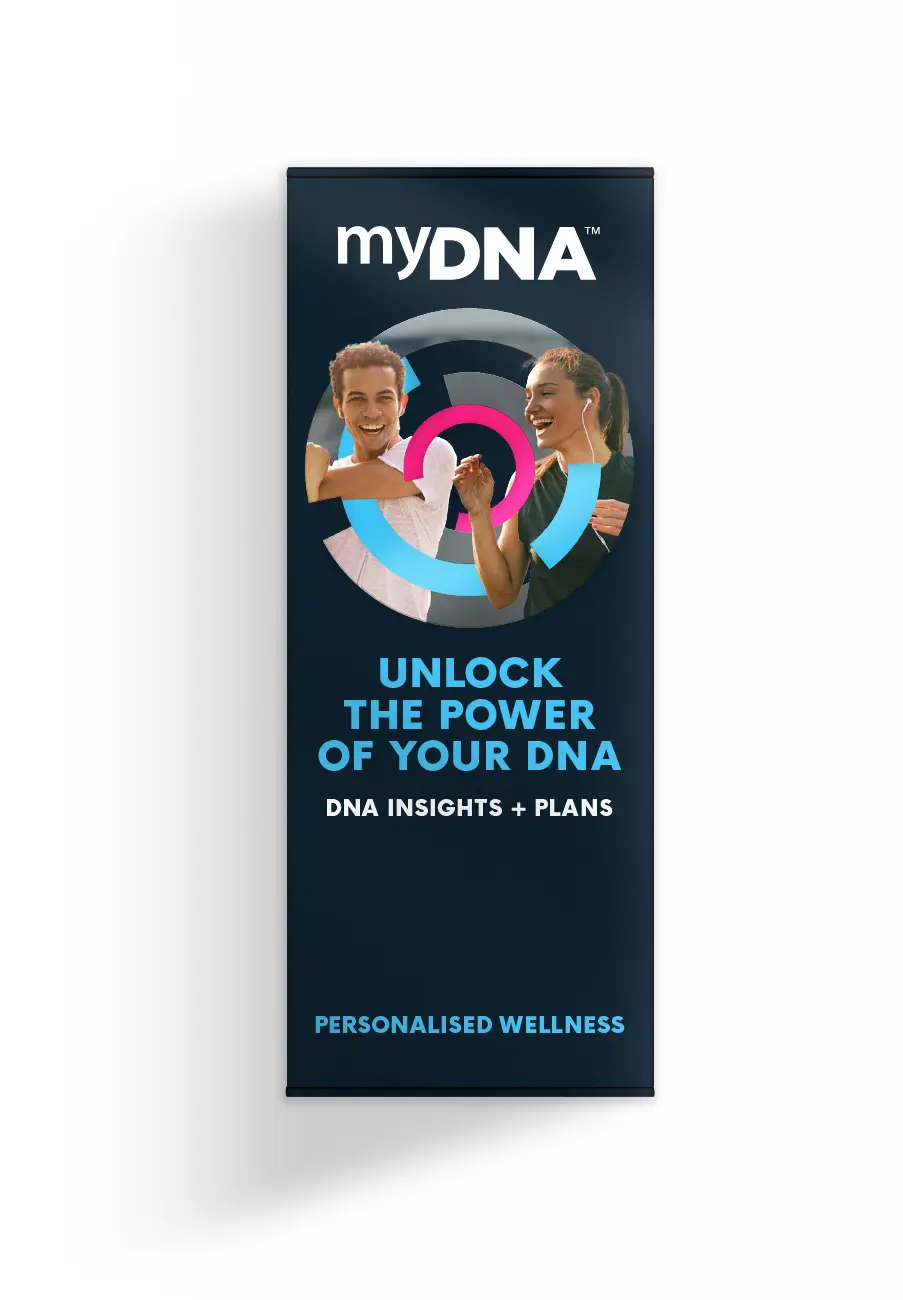 Our most comprehensive test ever.
Personalise your daily routine with 30+ DNA insights covering fat burning, training styles, injury prevention, caffeine & sleep, B vitamins, heart health, weight regain, bone health + more.
No other test gives you this much value at this price. Don't miss out.
Results are delivered in the myDNA Unlocked app.
Personalised
Medication

DNA testing
myDNA Pharmacogenomic Testing may help to reduce the guesswork when it comes to certain prescription medications.
Reduce

Trial-and-error Prescribing

Ever wondered why some medications work for some people and not for others? The answers could be in your DNA. Your DNA helps to determine how your body processes medication. By assessing genetic markers, myDNA Medication testing can help your healthcare professional find the right medication at the right dose, faster.

Reduce the guesswork and the risk of side effects with a myDNA Medications report. Results are provided directly to your healthcare professional to inform their prescribing. Your results are relevant for a lifetime, meaning you can take one test to be informed for life.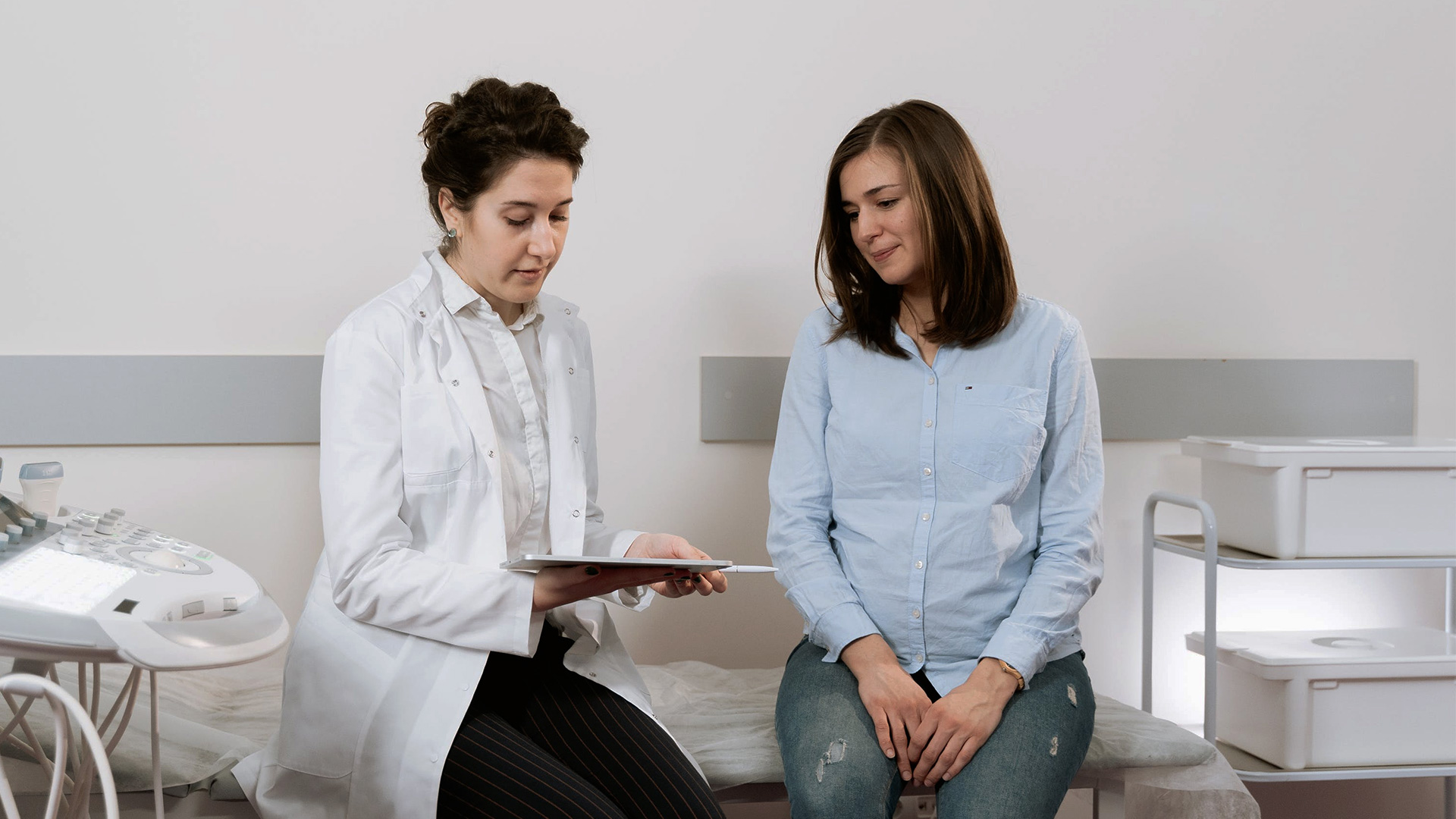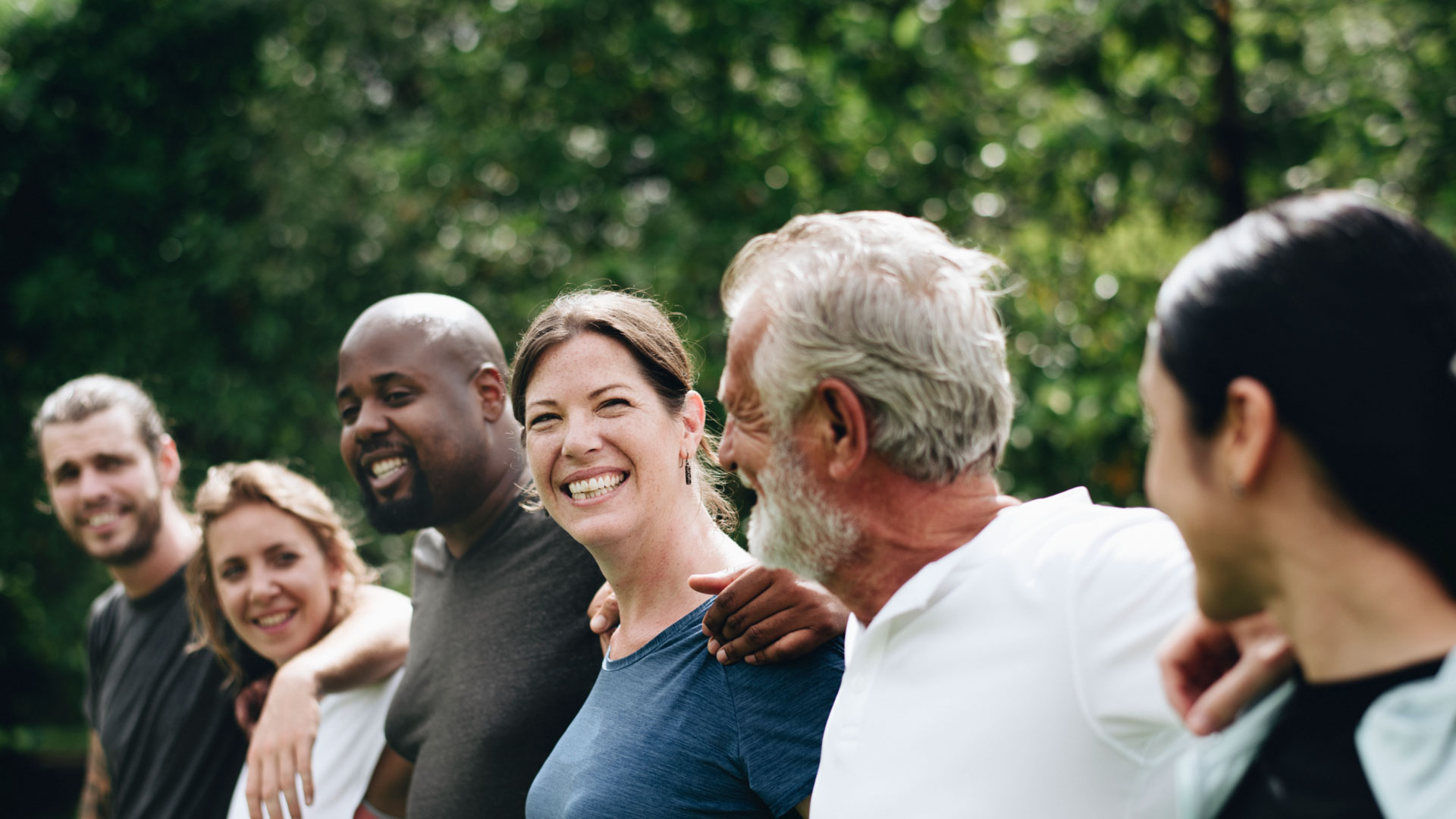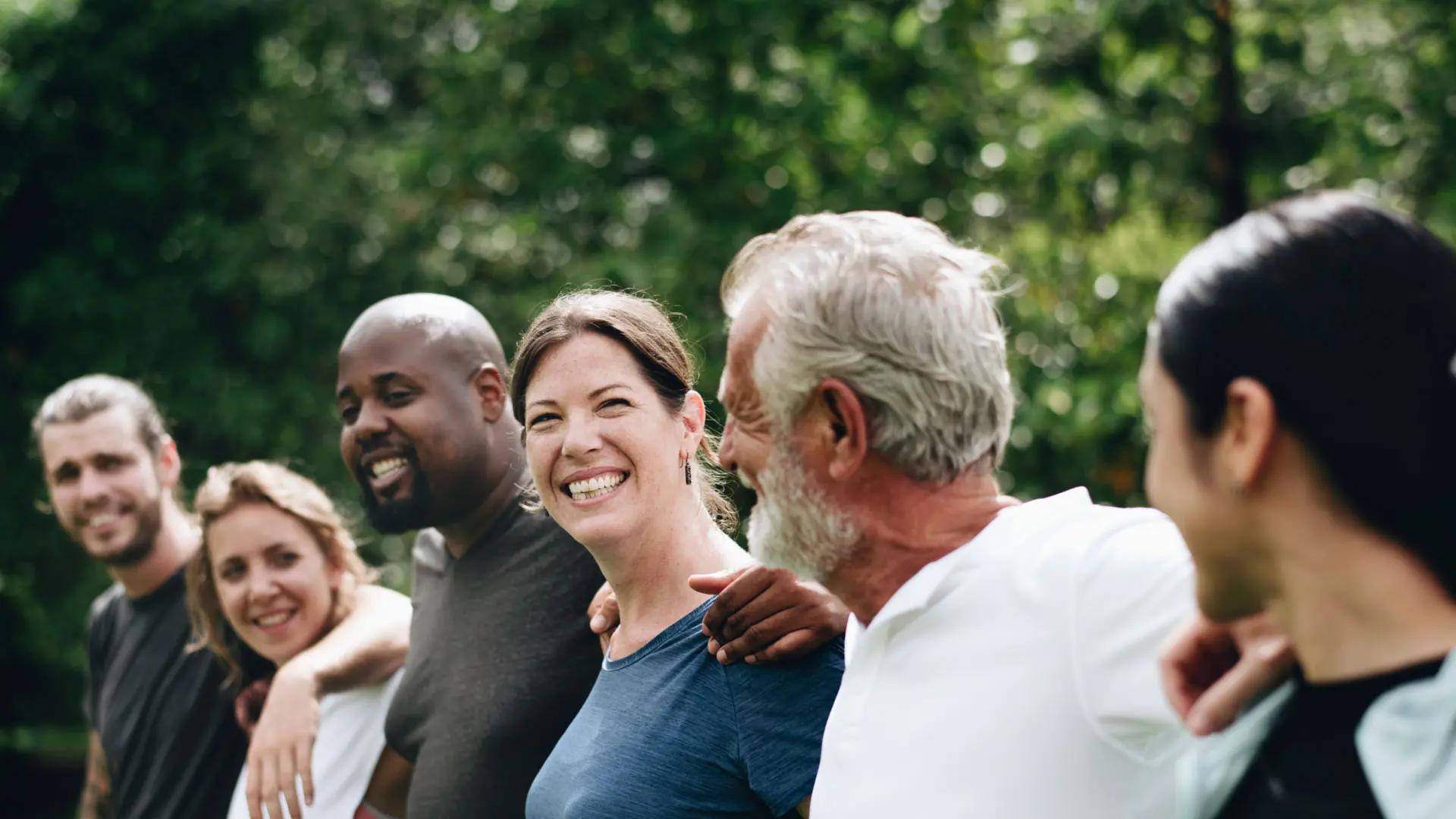 Wide Range of
Medications

Covered

Our medication tests cover several categories of medications, including common Mental Health, Cardiovascular, Pain, Gastrointestinal, and Over-the-counter medications. Choose from our Single Category Tests to discover 1 category, or a Multiple Category Test Kit to get insight into all the medications covered by myDNA.

Finding an antidepressant that works is some times a matter of trial-and-error. Only 50% of people respond to the first antidepressant they try. A personalised myDNA Mental Health Medication report can help your doctor to tailor your medications to suit your genetic profile.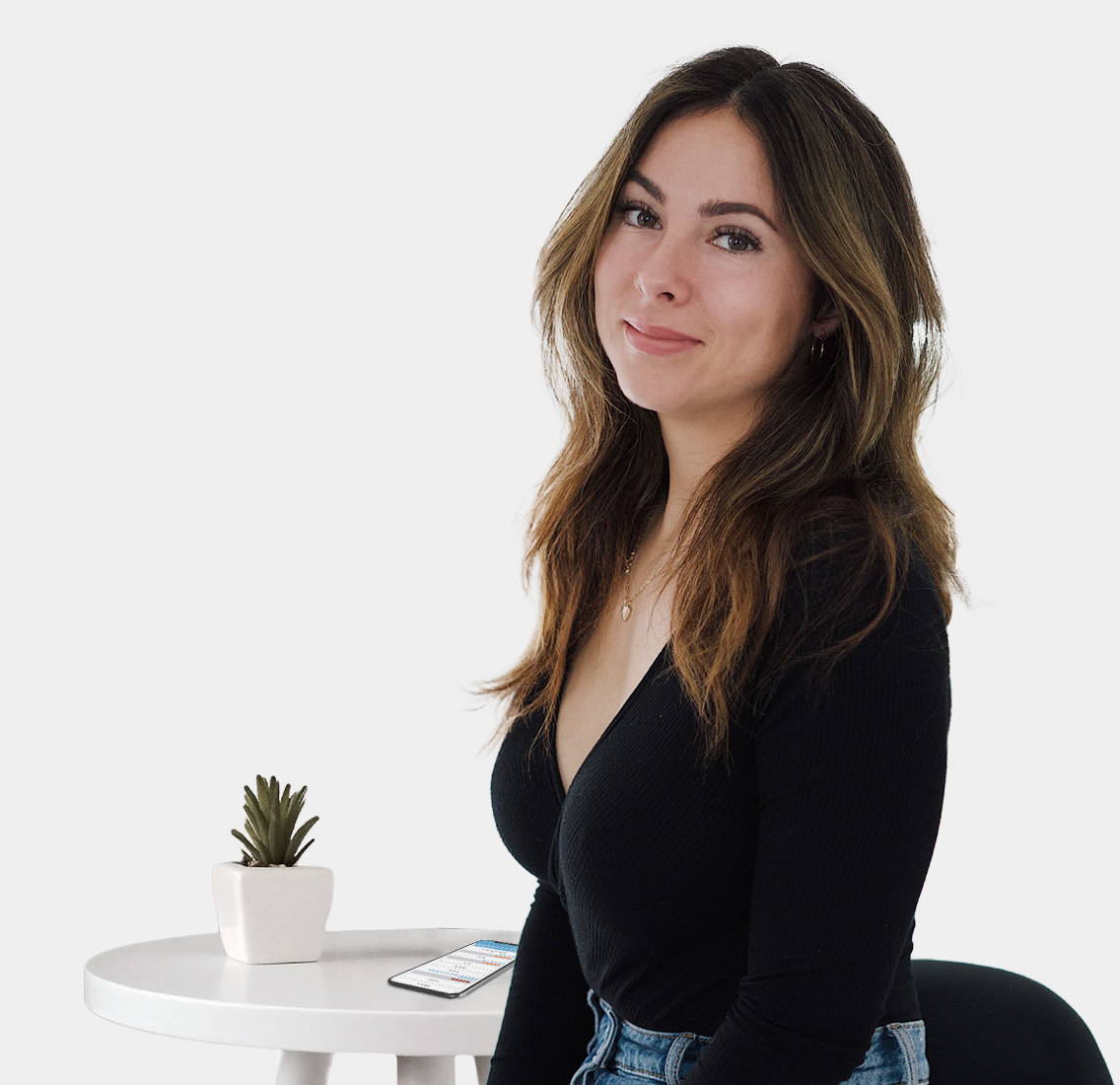 Personalised
Medications

(Multiple Categories) Test Kit
Understand how your DNA may affect your response to certain medications.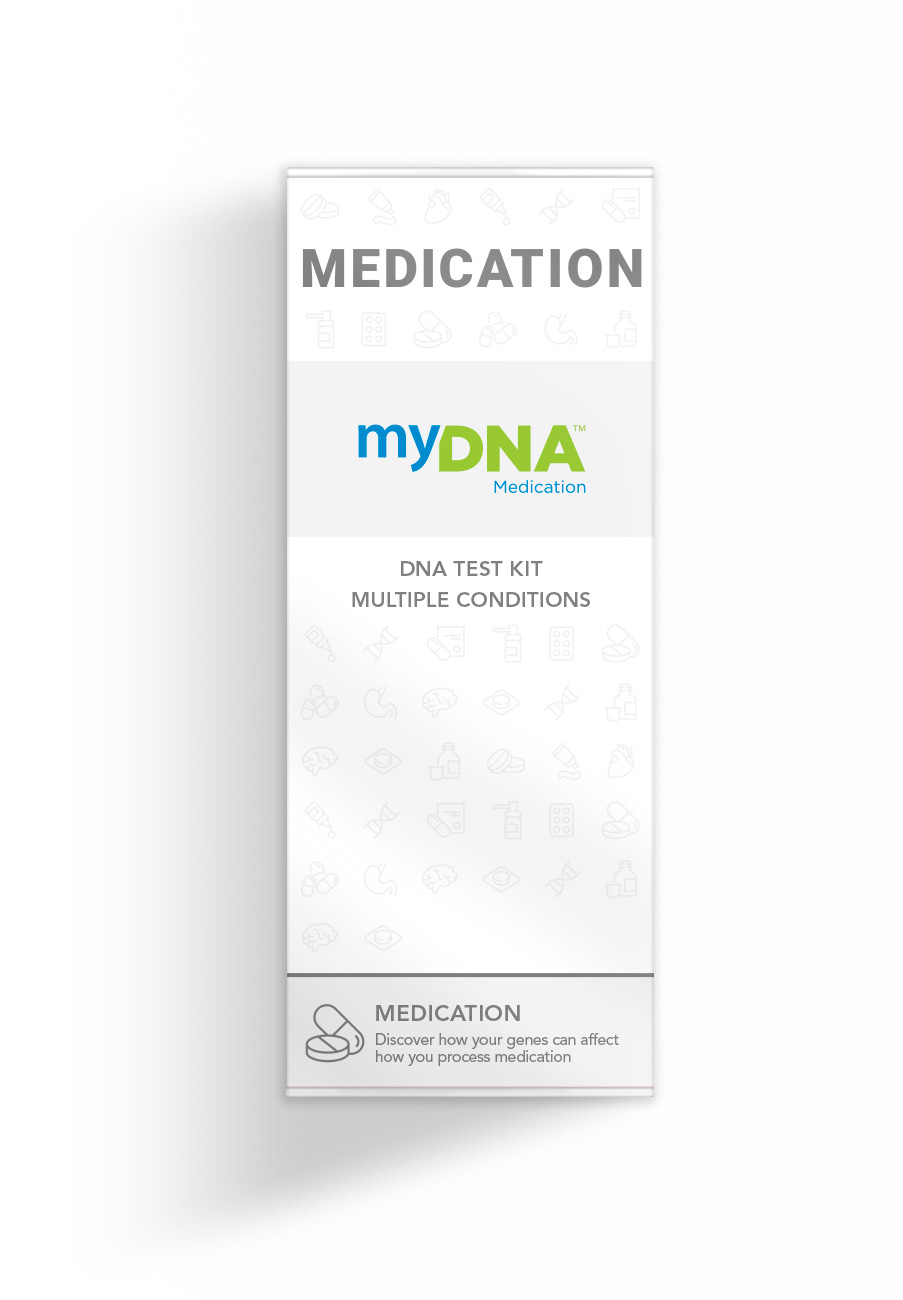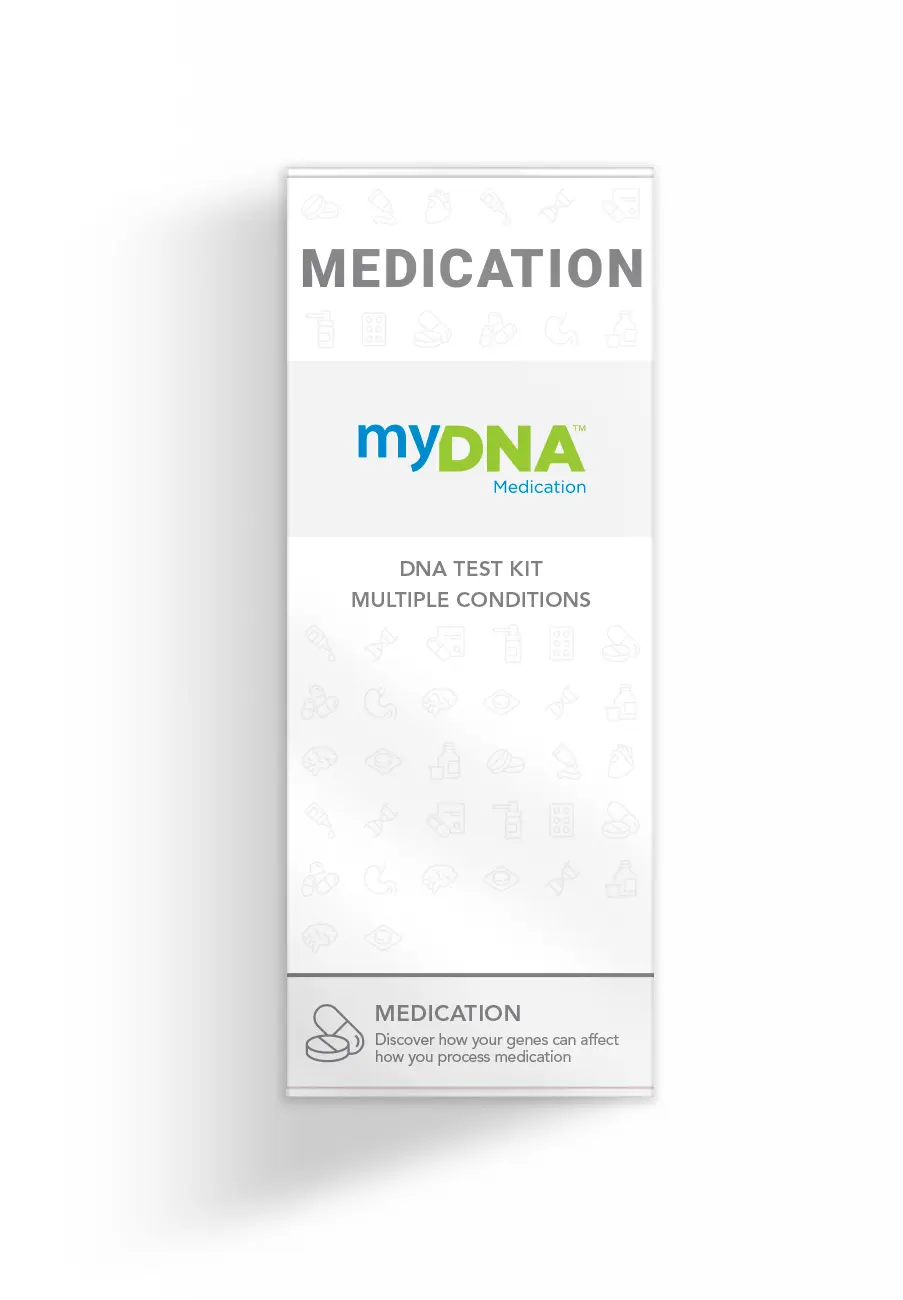 Discover more about how your DNA may affect your response to a range of medications from all 4 medication categories covered by myDNA, including mental health, pain, gastrointestinal, cardiovascular medications + more.
Results have a lifetime value. By purchasing a myDNA test, you and your doctor will have a blueprint for managing your health for life.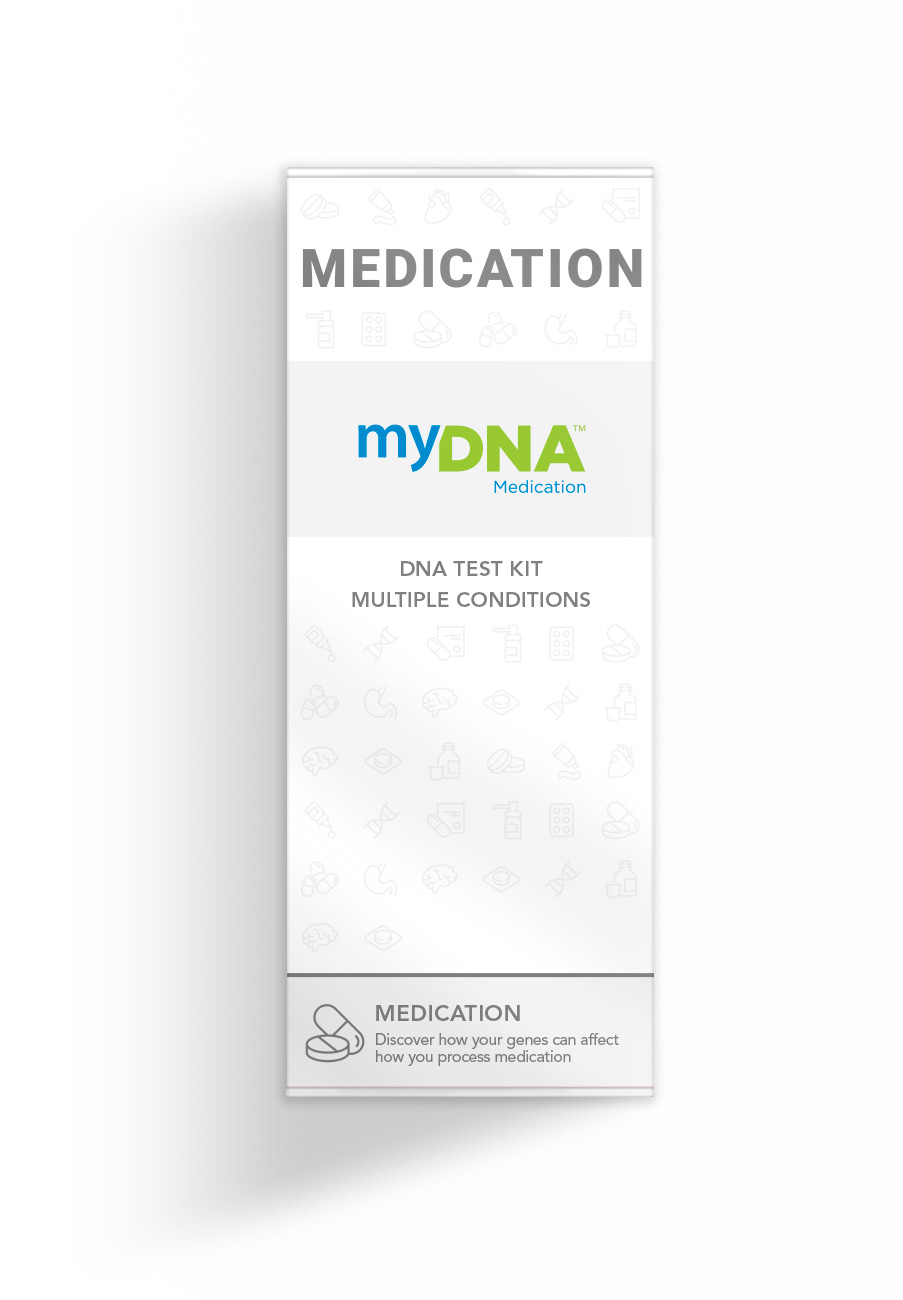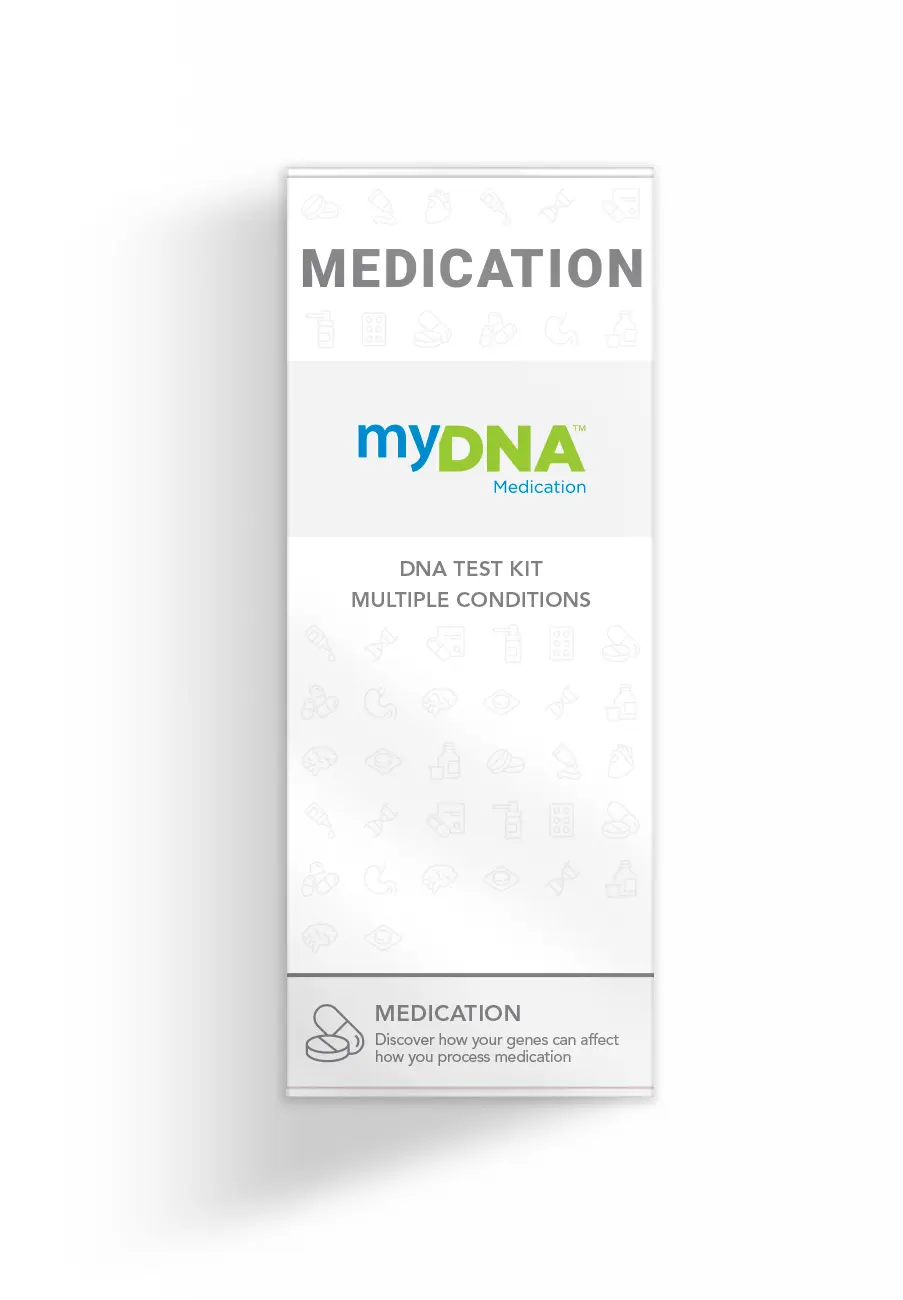 Verified reviews from our members on Trustpilot, one of the world's most trusted sources of customer reviews.

"I cannot recommend myDNA enough."
I got my DNA report few years ago and they are always sending me updates. It gives you an insight on how your body works, helps you to understand how you can combat problems that you have, what diet you should be on and so much more. I cannot recommend myDNA enough.

I had a feeling that the meds my daughter had been on since birth weren't actually working for her and, sure enough, my DNA showed that she over-metabolises this particular medication rendering it pretty much ineffective. We then consulted with her medical team and have since switched her to a different class of meds which has been amazing.

I found myDNA very easy to do, very reasonably priced and the advice I received very accurate. I know now that I'm more suited to eating protein than carbs and it's really working for me – even the exercise program I have been advised to do.
Our
experts

are backed by the world's leading research
120+

years of combined experience
5000+

research publications reviewed
5

myDNA clinical studies conducted
Highly
accredited

and accurate
NATA Accredited
Globally recognised laboratory accreditation to perform genetic analysis
99.9+% Accuracy
Our advanced laboratory equipment and rigorous procedure give us superior accuracy
ISO Data Security
All personal information and results are stored on encrypted, secure servers
Our most
popular

health solutions
Note: If you're looking to discover more than 1 medication category, purchase a Multiple Category Test Kit instead of Single Category kits.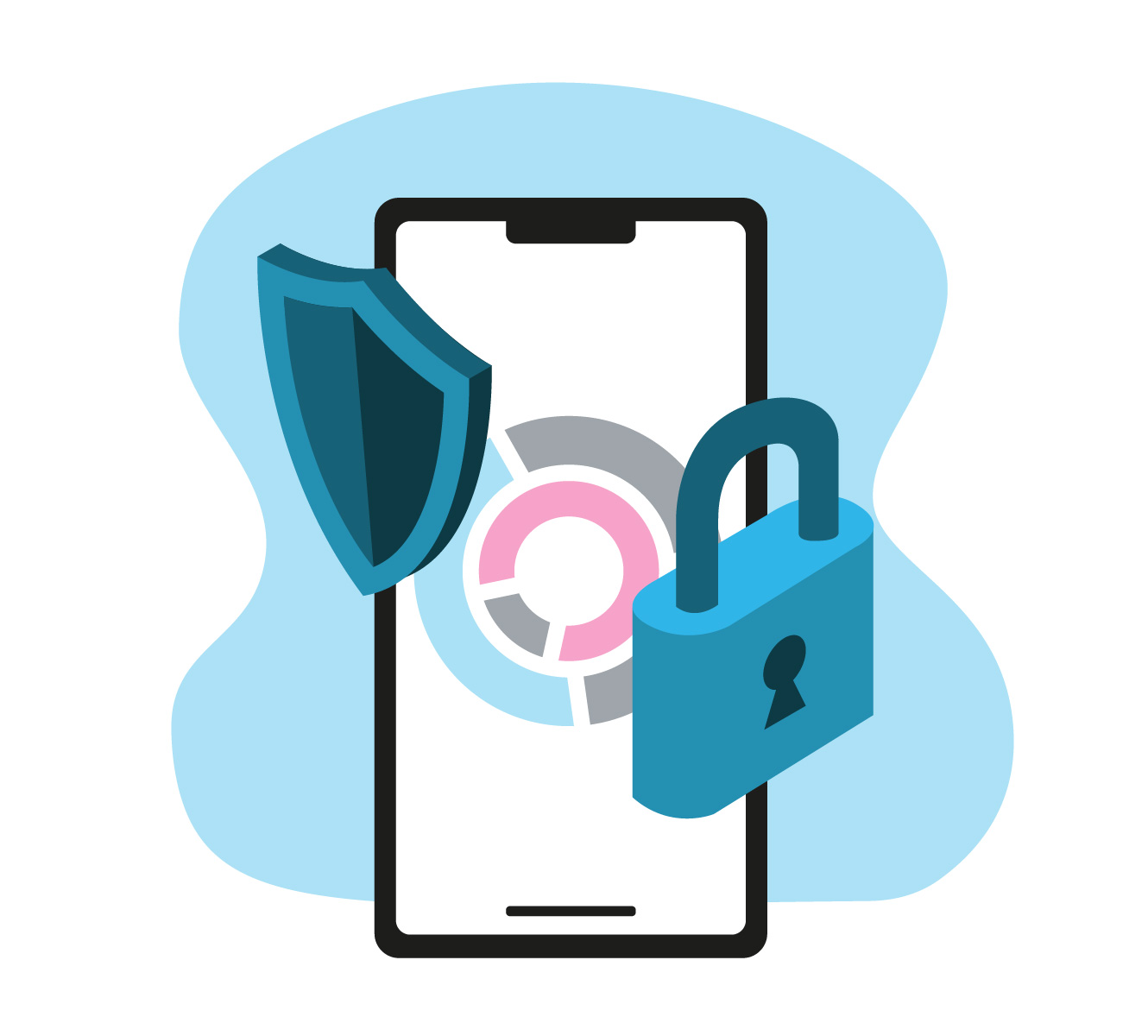 Your
data

, your property.
Your DNA should be yours, and only yours.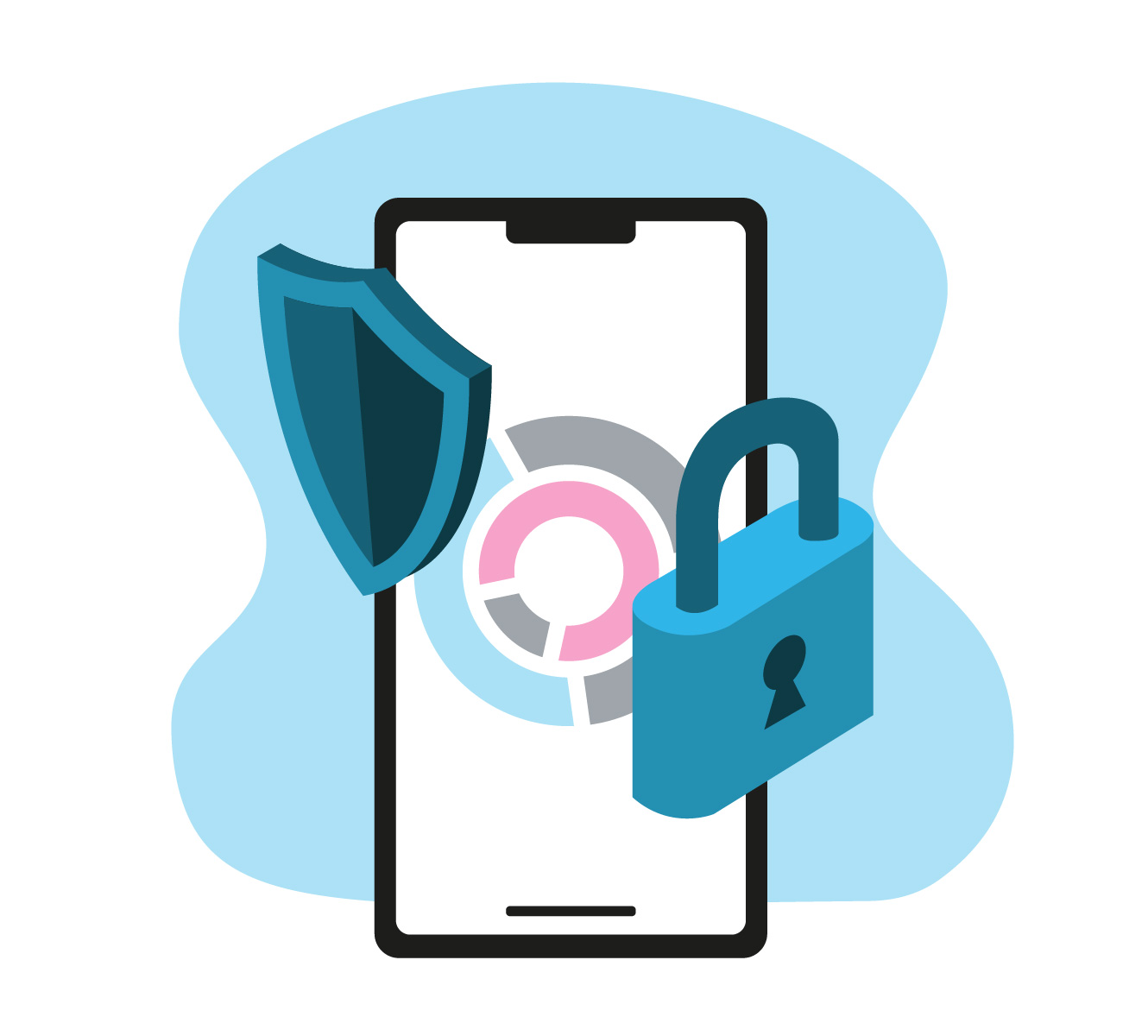 Privacy is our #1 concern. We firmly believe your DNA should remain your property. Your data is stored on secure, encrypted servers, can't be used to identify you, will never be shared with third parties without your consent, and has no bearing on insurance policies or premiums.
For more, check out our privacy policy.
Download our FREE guide today and understand the secrets to long-lasting healthy habits hidden inside your DNA.
Your privacy is important to us. We promise to keep your email address safe, and will not share it with any third parties.
You can read our Privacy Policy here.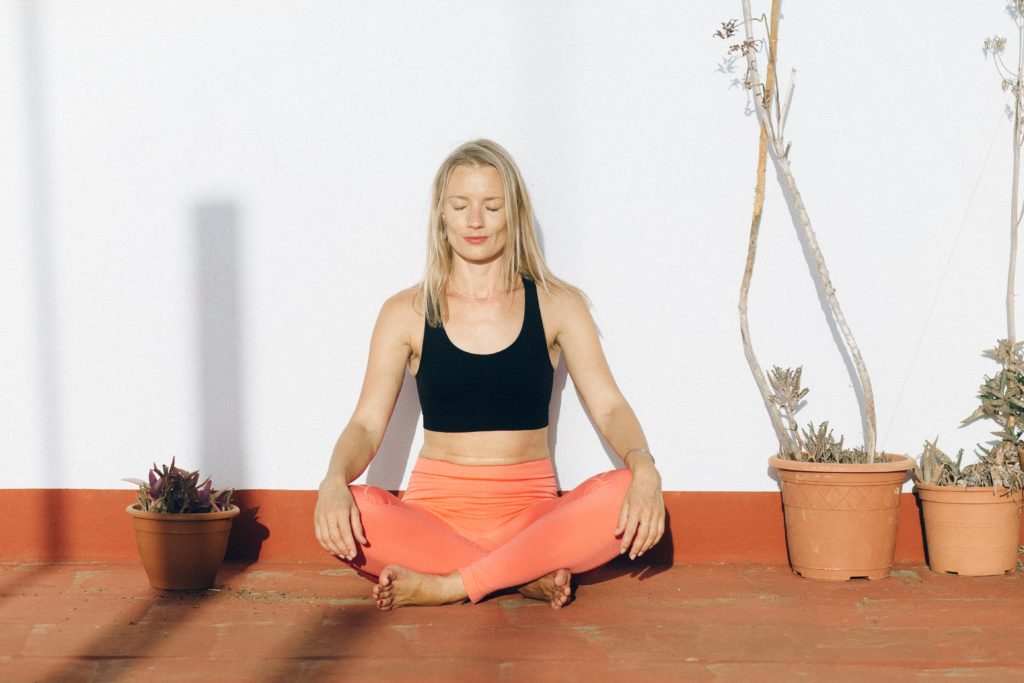 myDNA's 5 Fundamentals of Wellness
It's easy to believe that health and wellness looks like a strict exercise routine and a super clean diet. But, we're here to tell you this is not the case! Everyone's wellness journey is individual, and it's about working out what works for you and balancing healthy decisions with fun and joy. We recommend being [...]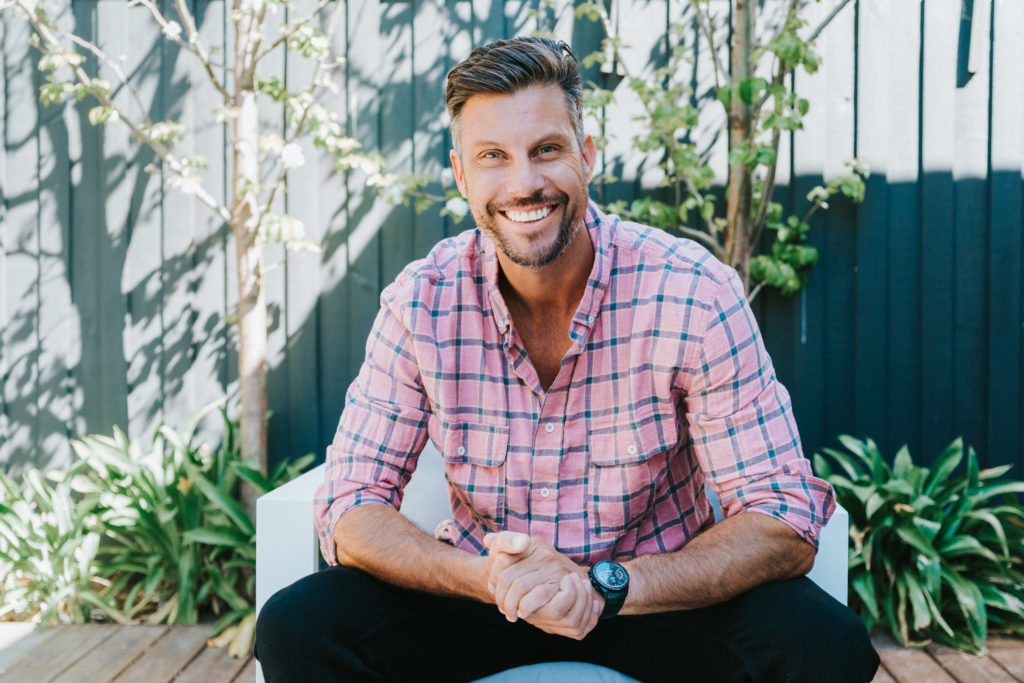 We are pleased to announce that Australian Life Tech, the parent company of 28 By Sam Wood, has become a part of the team at myDNA Inc.  With more than 400,000 participants and a passion for technology and health outcomes, 28 by Sam Wood is one of Australia's most popular at-home digital fitness programs. As [...]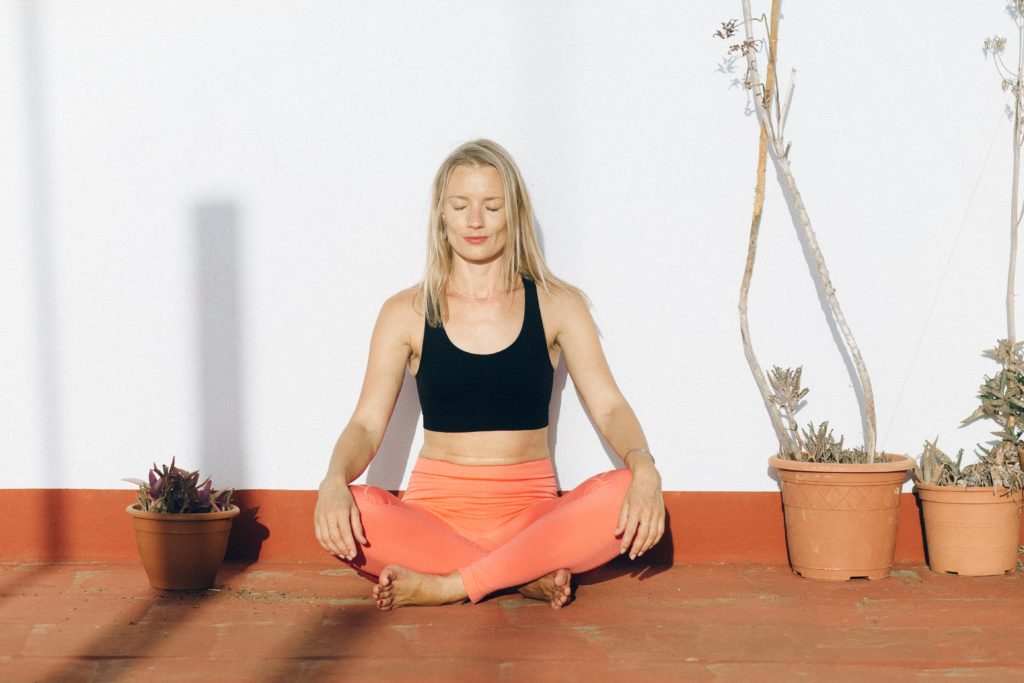 myDNA's 5 Fundamentals of Wellness
It's easy to believe that health and wellness looks like a strict exercise routine and a super clean diet. But, we're here to tell you this is not the case! Everyone's wellness journey is individual, and it's about working out what works for you and balancing healthy decisions with fun and joy. We recommend being [...]