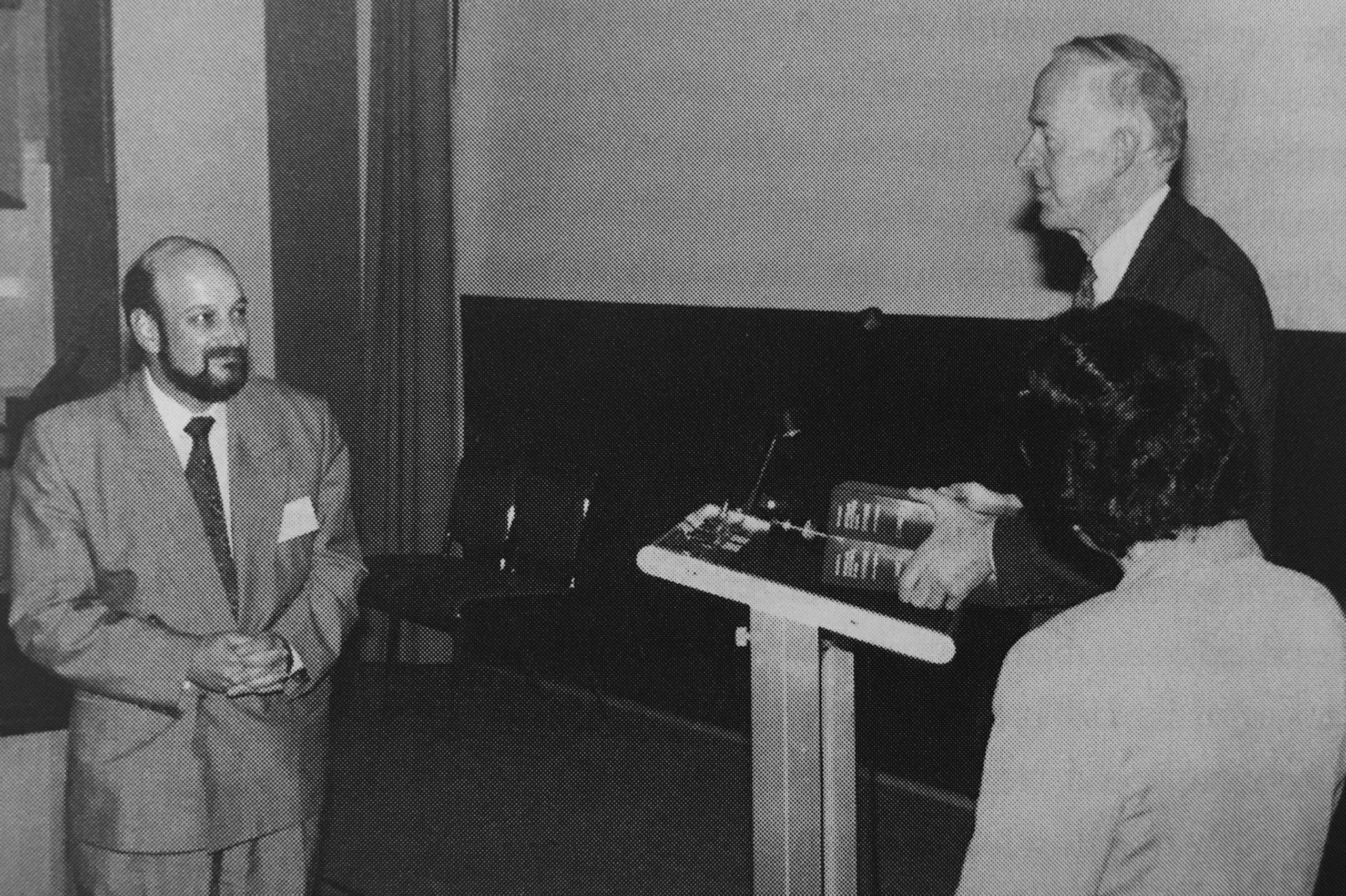 A pioneer in his field
The vision to offer pharmacogenomic tests to the Australian public came from myDNA founder Associate Professor Les Sheffield.
Les became the first Australian to qualify as a clinical geneticist in 1976. At the Royal Women's and Children's Hospitals he specialised in genetic tests and oversaw the introduction of Down's syndrome screening for pregnant women. At first, demand was sporadic but as people learned of the test it became popular. Today it is offered to all pregnant women with a government rebate.
As more laboratory tests became available, Les was at the forefront of educating the medical community.
The growth of pharmacogenomics
The first indications that a person's genetic profile influenced how they process drugs came in the 1980s after a doctor in London took medication for blood pressure and had a terrible reaction. After a series of investigations it was found that he was processing the medication very slowly causing higher blood levels. And so pharmacogenomics, the study of the role of genetics in drug response, was born.
But scientists didn't yet have a way to test the gene directly and it wasn't until 2000 that this became possible.
In 1998 Les went on a sabbatical to Yale. When he returned the following year he decided to devote his attention to the newly emerging field of pharmacogenomics.
The role of metabolism
It became apparent that certain medications are more likely to cause side effects. For those medications, a person's metabolism can have a big impact. For example, if codeine is processed too fast it can be converted into dangerous blood levels of morphine.
Along with a clinical team, Les began studying critical drugs and the key enzymes that process the drugs.
Les explains: "It turns out for certain drugs there's a very big difference between people and how they process them. And that can't be predicted without a test."
Pharmacogenomic testing can identify the variations in a number of genes that affect an individual's response to medication.
Establishing myDNA
In 2007 Les co-founded the company myDNA (formerly GenesFX) with his son Allan Sheffield, who has a background in technology services. Together they brought the first pharmacogenomic testing to the Australian market. Since then around 100,000 tests have been conducted, across both pharmacogenomics and nutrigenomics, as the scope of the company's services continues to broaden: most recently helping in the global fight againt Covid-19 by better understanding the genetic impacts on the severity of the virus, as well as how patients might respond to proposed medications.
Global guidelines
The clinical team at myDNA developed systems to survey global literature to see where the links between genes and drug processing were strongest. Later these links were endorsed by the international guidelines which support our interpretation services today.
The impact of myDNA interpretation services
Les has witnessed how the results of a myDNA tests can empower people and transform lives for the better. He recalls:
"There was one woman who had a car accident and she was in a lot of pain. She didn't have the energy to wave goodbye to her kids. The test showed that she was on medications that were interacting and once her medications were changed she made a rapid recovery."
"Another case that I'll always remember is a woman on anti-depressants who had made multiple suicide attempts. Aged 68, the hospital were recommending that she go into full-time care. When I went to see her I could tell by her face that she was having a toxic reaction to the drugs. When the test results came back her medications were changed by her supervising doctor. Now her life is transformed. She takes older ladies shopping and participates in the University of the Third Age."
A vision for the future
His vision is for myDNA is to be the world's leading Personalised Wellness business. Continuing to path new ground for global genomics research, while making genomics more accessible and more effective for the public at large.