Use your DNA to personalise
your Vitamins
Find out which vitamins and minerals should be your core focus
Learn how your lifestyle might impact your micronutrient needs
Mitigate potential risks related to low vitamin or mineral levels
Take action to maintain optimal levels, including the foods you can introduce to your diet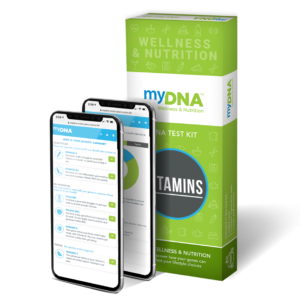 UNDERSTAND MORE ABOUT YOUR BODY'S MICRONUTRIENT NEEDS
We test 15 genetic markers that provide information regarding your needs for 9 micronutrients including Vitamins A, B6, B12, C, D, as well as Folate, Calcium, Iron and Omega-3.
You receive clear results with an easy-to-action food guide to maintain optimal vitamin and mineral levels
Your vitamin insights are available 24/7 at the touch of a button on your secure online myDNA portal
YOUR VITAMIN INSIGHTS
We'll explain what 15 genetic markers reveal about your needs for vitamins and minerals, including the vitamins your body needs daily and those your body can store. Vitamin B6
Vitamin B12
Vitamin C
Folate Recommendations backed by science
We give you insights and recommendations based on global peer-reviewed scientific research, matched to your genetic type.
Rather than delivering results for all possible genes, we'll only ever reference the evidence with the most robust findings. That's why our Vitamins report tests 15 genetic markers versus 100+ found in others.
Our clinical team includes genetic scientists, physicians, genetic counselors, PhD scientists, nutritionists and dietitians who, between them, have over 120+ years of experience.
YOUR OPTIMAL VITAMIN LEVELS
ARE ONE STEP AWAY
Reveal your body's micronutrient needs and make better choices about how you fuel your body
Easy-to-action food guide to maintain optimal levels
Access to your secure online portal 24/7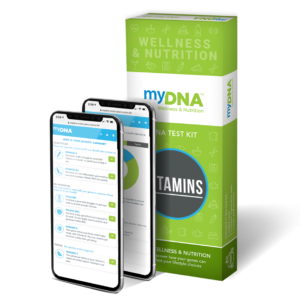 myDNA will interpret and provide a personalised report for the genetic myDNA test requested by you or your healthcare professional only. Your reports and genetic data are your property. Any results generated remain strictly confidential and will not be shared with any third parties without your consent. Privacy and data security protocols are fundamental to the myDNA technology platform.